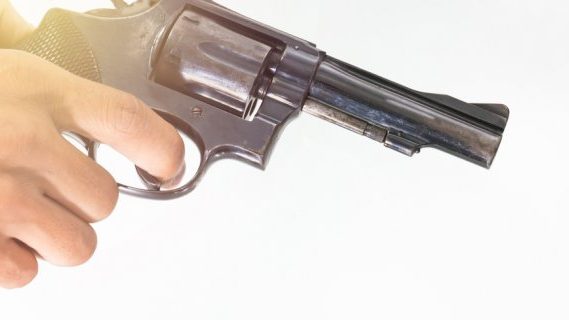 When a passing motorist stopped by the side of the Karoonda Highway to examine a faded black suitcase on July 15 this year, he could never have imagined making a horrific discovery that would shake the nation.
Amongst the pile of discarded, dirty clothes scattered near the suitcase was a human jawbone. Police later discovered the remains of a young girl, aged between two-and-a-half and four years old, who they suspect died up to eight years beforehand.
The resulting investigation has left police stumped, with their only lead being that an unknown Caucasian male in his 60's was spotted in the area several weeks earlier carrying a suitcase.
The macabre mystery of the girl in the suitcase has sent shivers down the spines of the Australian community – but for police, it adds to a growing list of unsolved murders.
Breakthroughs in technology give hope to the families of those whose killers were never caught, but even with advances in DNA, many murders remain unsolved to this day.
Here are the first three of six unsolved Australian murder cases.
1. The Bowraville Murders
Perhaps one of the best-known, and most horrific, Australian murder mysteries is the Bowraville murders, which rocked the small town of Bowraville on the New South Wales mid-north coast in the early 90s.
16-year-old Colleen Walker was the first to disappear, after attending a party at 'The Mission,' located within a local Aboriginal community. Her body was never recovered, but her clothes were found in the Nambucca River.
Less than three weeks later, Walker's four-year-old cousin Evelyn Greenup went missing after being put to bed by her mother. Evelyn's body was found in bushland near a roadway six months after she disappeared, with blunt-force trauma injuries to her head.
But just as the indigenous community was coming to terms with the deaths, tragedy struck again. This time, it was a 16-year-old boy by the name of Clinton Speedy-Duroux – who similarly disappeared after attending a party at The Mission. His body was also found with blunt-force injuries to the head.
A local man by the name of Thomas Jay Hart was arrested several months later for killing Speedy – and, in October 1991, he was also charged with killing Greenup. But although the prosecution sought to have the trials 'joined' on the basis of tendency and coincidence evidence, a Supreme Court Justice ruled that the trials would be heard separately.
After a lengthy trial, Hart was acquitted of the murder of Speedy in February 1994, and the prosecution subsequently dropped the charges against him for the murder of Greenup. Three years later, a police taskforce was established to re-examine the murders. After an inquest in 2004, Hart was once again charged with Greenup's murder – but was again acquitted by a jury.
Following a change in double jeopardy laws, the families of the young victims petitioned the DPP to try Hart for all three murders in a joint trial, but their request was refused.
2. The Taman Shud Case (Somerton Man)
Early in the morning of 1 December 1948, the body of a man was found resting against a wall at Adelaide's Somerton Beach, wearing a neat suit and tie.
The mystery man has never been identified – but even more puzzling were the circumstances of his death. The man was in 'top physical condition' – leading examiners to believe he had been poisoned – but no trace of poison was found in his system.
What investigators did find was a used bus ticket from the city, an unused second-class train ticket to Henley Beach, half a packet of Juicy Fruit gum, a cigarette packet, matches, and an aluminium comb. An unlit cigarette was found tucked behind his ear.
Perhaps most bizarre was a rolled-up note found inside the man's pocket, which read 'tamam shud' – Persian for 'finished,' or 'ended.' The note was later discovered to have been ripped from the pages of a rare copy of a Persian poetry book called The Rubaiyat of Omar Khayyam.
A man later handed-in the book after finding it dumped in his car – and, at the back of the book, a hidden 'code' was discovered. As yet, no-one has been able to crack the code, and several conspiracy theories have emerged – including the possibility that the man was a Cold War spy. The book also contained a phone number, which led investigators to a woman living in a nearby house, known only as 'Jestyn', who denied any knowledge of the man.
Upon being shown a cast of the man's body, Jestyn was 'completely taken aback,' leading investigators to conclude that she had probably known him in some way – possibly even having had an affair with him.
In 2009, an Adelaide professor tried to solve the case; identifying unique genetic traits in his ears and teeth. Curiously, a photo of Jestyn's son revealed that he had exactly the same traits – leading many to believe he was the man's lovechild.
A petition to exhume the man's body to conduct a DNA analysis was launched, but this was refused by Attorney-General John Rau in 2011 – meaning that the man's identity may remain a mystery forever.
3. Betty Shanks
Betty Shanks was just 22 years old when she was violently kicked, bashed and strangled while walking home from work on the evening of September 19, 1952.
An off-duty police officer found her body dumped in the garden of a house in the Brisbane suburb of Grange. The horrific crime was widely said to have 'put an end to Brisbane's innocence.'
Over the years, several people have claimed to know who killed the young woman – some even falsely confessing to the killing– but more than 60 years later, police have no official suspects.
Two books have been penned about Betty's tragic death – one of which claims that a mysterious former army driver, who tried to kidnap another girl around the same, was to blame. According to that book, heavy boots – similar to those worn by soldiers at the time – were worn by the person who kicked Ms Shanks, and boot polish was found on her body. But the former army driver has never been questioned by police, and may since have died.
DNA was retrieved from Ms Shanks' body, but it has never been linked to any suspects, and her murder remains Brisbane's longest-running cold case.
Got a taste for true crime? Stay tuned for Part 2 of our special series on unsolved Australian murder mysteries.
Receive all of our articles weekly