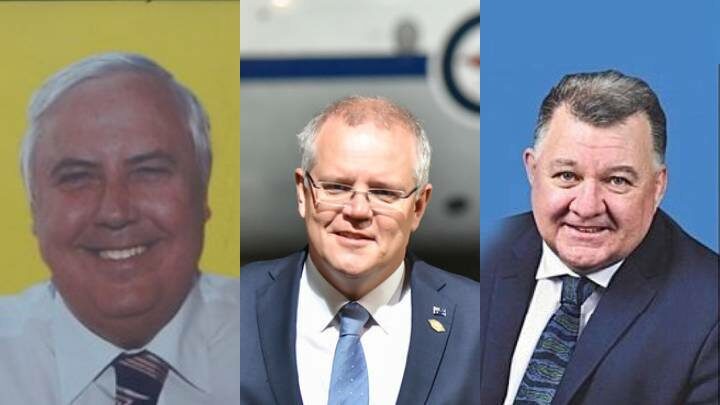 The Freedom movement continues to grow nationwide, as those opposing lockdowns, border closures and vaccine mandates, rally together on the streets, calling for the upholding of rights and the restoration of freedoms.
Tens of thousands of protesters took to the streets nationwide last Saturday, as part of the global People's Revolution rallies. And the key political support at the local demonstrations was proudly provided by Clive Palmer's right-wing United Australia Party (UAP).
"Together we can achieve the extraordinary," Palmer told demonstrators in Brisbane on 20 November. "We want freedom."
While down in Sydney, freedom activists listened to similar sentiments expressed by former Liberal backbencher and now UAP leader MP Craig Kelly.
But what freedom means to billionaire mining magnate Palmer and what it means to grassroots Australians is something completely different. And "freedom fighters" should be wary in considering that the owner of mining company Minerology really has their rights as a chief concern.
Clive's freedom to profit
Palmer is set to invest $80 million of his own funds in running UAP candidates in all federal lower house seats, in similar manner to the 2019 election. And as he did last time, the votes he does obtain in seats he doesn't take out will be siphoned off to bolster Coalition numbers.
The billionaire also ran a recent high-profile court challenge against WA's 2020 pandemic border closure, claiming it was unconstitutional. The case was sparked over Palmer being denied an exemption to enter the state in May last year. And the High Court found his argument fruitless.
So, freedom fighters should be dubious that a man, who paid $83 million on an election to ensure a Coalition win would benefit his business interests, while he took a state government to court over not being granted a privileged exemption, might be interested in championing the rights of others.
Palmer is a one percenter, who's merely concerned with his own interests and that of his business associates. And just like last election, if he and Kelly aren't successful in taking out any seats, their preferences will simply flow back to the Liberal Nationals to keep them in power.
PM fishes for freedom votes
But one thing that freedom charlatan Palmer did get it right on last Saturday was when he declared that Scott Morrison was "bullshitting" when he announced last Friday that he is against state-imposed vaccine mandates.
At a 19 November press conference at the site of Western Sydney airport, the PM criticised states that continue to push vaccine mandates. And this change in tactic was widely perceived as an attempt to gain the support of protesters, despite it being his government that instigated mandates.
"I am the prime minister that actually recommended that we should introduce mandatory vaccines for aged care workers," Morrison told the press. "It took me some months… for all the state governments to back me in on that and put in those mandatory vaccines for aged care workers."
"But we didn't have to do it by bribing people," he added. Although some aged care workers might dispute this claim.
And for the leader that suggested mandates might be on the agenda from the very start of the pandemic – the same man who pushed the initial ones through – to then turn around and critique the use of mandates… well, that would be a move straight out of the PM's playbook.
Receive all of our articles weekly