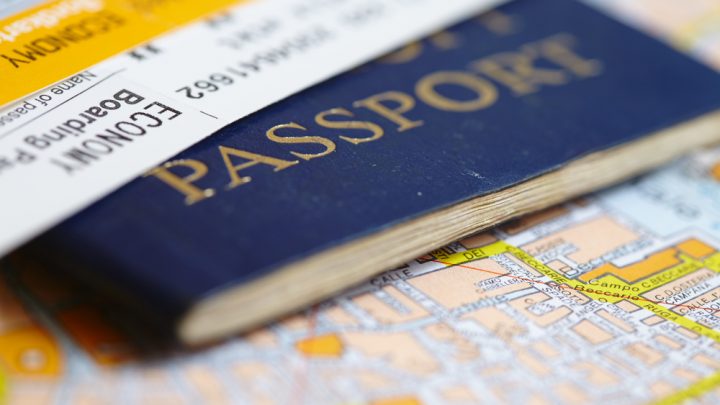 New legislation in the US has passed through the House of Representatives which would lead to sex offenders being identified by a special mark on their passports. But in order to become law, the bill must first be signed by President Obama.
What Does the Bill Say?
The bill is titled 'International Megan's Law' – named after a seven-year-old girl who was kidnapped, sexually assaulted and murdered in 1994, by a man who lived across the road from her. Megan and her family did not know the man had previously been convicted of a child sex offence.
The bill's stated intention is:
"To protect children and others from sexual abuse and exploitation including sex trafficking and sex tourism, by providing advance notice of intended travel by registered sex offenders outside the United states to the government of the country of destination, requesting foreign governments to notify the United States when a known sex offender is seeking to enter the United States, and for other purposes."
The bill is currently very broad, applying to anyone ever convicted of a 'covered sex offense'. The labelling provisions are complemented by a proposed 'Angel Watch Center' to facilitate implementation.
Under the bill, 'covered sex offenders' could only be issued with passports that contain a 'unique identifier', and the Secretary of State may revoke previous passports issued without that marking.
A 'covered sex offender' is anyone found guilty of a 'sex crime against an under-aged person'. Laws in the US mean that even two teenagers caught sexting each other could make it onto the 'covered sex offender registry'.
If the law is enacted, it will be the first time in US history that citizens will be issued with different passports – a move some have likened to the wearing of a gold star and the writing of the words 'Jew' on the passports of Jewish people in Nazi Germany.
Critics warn that this 'special identifier' could be the start of a slippery slope, asking, who will be next?
Will it Prevent Further Offences?
The bill is justified on the basis that it may prevent further sex offences from taking place – but some say it will do no such thing.
It has even been argued that labelling sex offenders in this way could be counter-productive; ostracising and stigmatising those who have become productive citizens, and making it difficult for them to find jobs, housing and make social connections.
It has also been pointed out that the US government already has the power to deny passports to anyone convicted of child sex tourism, and to those whose terms of probation or parole prevent them from leaving the jurisdiction.
The contrary view is that 'it is better safe than sorry', and that labelling convicted sex offenders would at least 'tip off' overseas authorities to the possibility that a particular person might seek to engage in unlawful sexual acts within their jurisdiction.
Will Australia Follow?
Recent years have seen increased restrictions and obligations placed upon those convicted of sex offences. These include the requirements of the sex offender registry, extended supervision orders and various programs which offenders must undertake while in the community.
But as of yet, there are no specific proposals to place any kind of marker on passports or other identification.
Receive all of our articles weekly