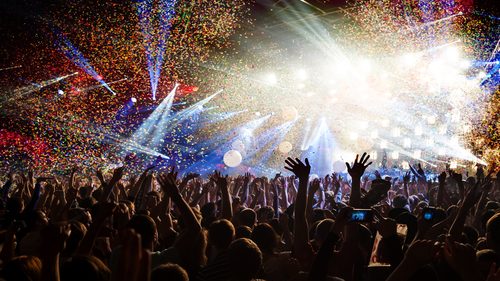 Finally, after years of calls from health professionals and members of the public, Australia is about to see its first government-sanctioned pill testing trial at a music festival, with the aim, of course, of reducing the dangers associated with drug use and ultimately saving people's lives.
Last Friday, ACT health minister Meegan Fitzharris announced that her government has agreed to allow a pill testing service be trialled at the Spilt Milk festival on November 25.
Despite grumblings from the opposition that the trial will encourage drug dealers to "peddle drugs to our kids," the health minister pointed out that the service is about "being realistic" and designed to "keep people safe."
The free service will be run and funded by the Safety Testing Advisory Service at Festivals and Events (STA-SAFE) consortium, which has been negotiating with the ACT government and law enforcement officials for months.
An initial proposal to hold a trial at Canberra's Groovin the Moo festival last May was rejected. At the time, the government said there were complex legal implications to be worked out. However, last Friday, Ms Fitzharris confirmed that the trial does not breach ACT laws.
The STA-SAFE consortium is made up of representatives from leading harm minimisation organisations, including the Australian Drug Observatory, Harm Reduction Australia, the Noffs Foundation, DanceWize and Students for Sensible Drug Policies.
Turning the tide
Dr David Caldicott, clinical lead at the Australian Drug Observatory, is one of the health professionals who'll be conducting the pill testing at Spilt Milk.
"To see an idea finally being accepted politically, against what has been a tsunami of very dated ideology," Dr Caldicott declared, "has been wonderful."
The Calvary Hospital emergency department consultant explained that after the knockback on the Groovin the Moo trial, the consortium "agreed to return to the table one last time," and see if they "could nut out the issues."
"We knew that after extensive consultation with law enforcement, to the highest level, that they understood and supported us," Dr Caldicott told Sydney Criminal Lawyers®. "Health were certainly behind us." It was just the parliamentarians they had to get over the line.
According to Dr Caldicott, confidentiality was the key to negotiations. The consortium was "able to put people in touch with their counterparts in Europe and New Zealand, both researchers and policing, to corroborate our claims."
And in the end, those in parliament agreed.
An informed decision
Festival goers will be able to test their drugs in a medical tent at the event. Health professionals will use laboratory grade equipment to test small drug scrapings. The testing will follow the same model used by the UK's The Loop, which carried out that countries first pill testing trial in July last year.
The results of the test, which will only take a few minutes to be processed, will reveal the contents of what is actually contained in a pill. "We can test for anything that has been entered into the reference library," Dr Caldicott explained, "literally thousands of compounds."
And after reviewing the results of a test, the owner of the drug can then decide whether they want to keep it, or dispose of it in one of the amnesty bins provided, which will contain bleach to destroy the illicit substances on site.
Another key aspect to pill testing is that festival goers get to interact with trained counsellors who warn them of the harms associated with taking drugs. "It's about applying great technology to the persuasive skills of the very best peer counsellors in Australia," the doctor continued.
The police are clued-in
Music festivals are heavily policed. And some punters might be concerned that if they front up to a pill testing service, they may run the risk of being stopped by officers on their way out of the tent. But, that isn't the case.
The pill testing service will be part of the medical compound at the event, where "law-enforcement only attends if requested," Dr Caldicott explained. He added that the AFP have been in contact with their counterparts in the UK and understand "the operational issues of policing events such as this."
ACT police will operate in the same way that officers do around the country in regards to needle and syringe programs. Officers won't target those who take advantage of the service, as they understand that it is working as an additional "safety net" to their usual policing operations.
A tried and tested approach
The current push to implement this harm reduction method was sparked by six drug-related deaths at music festivals nationally over a 13 month period ending in December 2015. And since that time, more young Australians are continuing to die in what could be preventable fatalities.
Pill testing is an evidence-based approach that's been utilised in various European nations – including the Netherlands, Switzerland and Germany – for decades now. Indeed, the European Union has actually produced pill testing best practice guidelines.
This method also has additional benefits other than just initially providing a festival goer with the information to be able to make an informed decision about whether to take an illicit substance. It also works as a quality assurance measure for the black market.
If a toxic batch of drugs is detected by pill testers, they can then issue a public warning to ensure people to avoid them. And it also prevents dealers from continuing to sell that batch of drugs, as well as preventing them from selling further bad batches.
The future is pill testing
An Essential Media poll of 1,006 people in September last year, found that that 57 percent of Australians support a roll-out of pill testing services, while only 13 percent of those polled opposed the idea. And support was highest amongst those aged 55 and over.
However, in states like NSW, conservative politicians have flat out refused such proposals. Perhaps, now that ministers in Canberra have agreed to take a more enlightened approach to saving the lives of young Australians, others may follow.
After the Spilt Milk trial has taken place, the STA-SAFE consortium will be sharing their results with all their collaborators, including the ACT government. And they're hoping to further expand their program, and possibly work in other jurisdictions, where interest has been expressed.
"I hope that our success provides some succour to colleagues interstate who have faced the same hard road as we have, and find themselves still having to travel a few more miles yet," Dr Caldicott concluded.
Receive all of our articles weekly