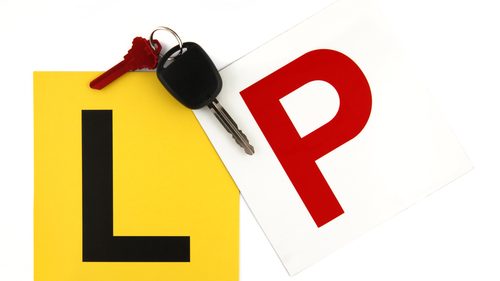 It's not often we hear good news stories about police officers these days – with recent headlines dominated by reports of 'bad cops', bullying, police corruption and misconduct, right around Australia.
But in an act of goodwill, officers in the Northern NSW town of Casino recently helped twenty disadvantaged youths to get their driver licences
The 'Licence to Drive' programme is an Australian first developed and run by Casino Police. It included participants with physical disabilities, learning difficulties and who could not afford the cost of driving lessons or the licence application fee.
The programme was led by Senior Constable David Henderson, who explained that once the participants passed their theory test, they were helped with 120 hours of free practical driving lessons to get their P-Plates.
Empowering participants
The officers found that spending one-on-one time with the participants helped to empower them and increase their confidence and promote mutual respect between the teens and police.
Officer Henderson explains that it's very hard to get around without a driver licence in a rural town like Casino. Bus services are limited and other public transport is non-existent. If you can't drive, life is constricted- you may not be able to get to school, university or to places of employment.
Participants in the programme had failed to get their licences for a variety of reasons – lack of confidence because they struggle to read or write, impairment or disability, or they simply don't have the money to get professional driving lessons.
And with research consistently suggesting that not having an education or job can lead to anti-social conduct, the programme appears to be a win for the community as well as the participants.
In the words of officer Henderson, "The kids have a lot more confidence and self-belief … Once they have licences they can really move on with their lives. They're not committing crimes, they've got jobs and they're functioning in society".
Elizabeth's story
20-year old Elizabeth Caughey graduated from the programme, after four years of preparing to apply for her licence.
She has an intellectual disability, and cannot read or write. But having her licence will open up a range of new opportunities – including the possibility of a job.
Programme success
Originally promoted on the Casino Police Facebook page, more than 200 young people applied for the programme, which could only take a maximum of twenty.
The initiative was funded by community-based organisations, such as Rotary, and operated with assistance from the local library.
And now that it has proven to be successful, there are plans to expand it across the entire Northern Rivers region of the state.
The programme costs very little to run (about $1,000), although it does require time and commitment from the officers involved.
For those who missed out on the first round, there is good news. It's hoped the programme will receive enough funding to run three more times this year – in Lismore, Ballina and Kyogle. In time, it could even go nation-wide.
This would mean that 80-100 disadvantaged youths in the region could be helped to get themselves on the road each year.
"As a policeman I've taken away hundreds of licences from people, so it's really nice to give a person their licence instead of taking it away," says Officer Henderson.
Receive all of our articles weekly