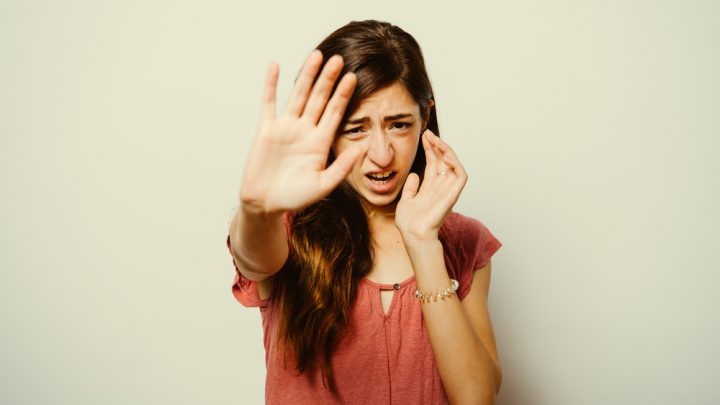 A Queensland police officer has been stood down amid claims of child sexual assault.
The man is associated with the Child Protection Investigation Unit, the very body that is supposed to investigate crimes committed against children. He was involved in a drug raid on the Gold Coast last September, during which he conducted a search upon a 15-year old girl where he is alleged to have "inappropriately touched" the teenager.
The Queensland Police Service (QPS) has confirmed the officer has been suspended on full pay.
QPS has not released the name of the officer or further details about the allegations; however, the reports raise a number of questions, including why the girl was searched by a male officer – rather than a female as required by police protocol – and the nature of search performed.
The incident is yet another blow to the image of the service, which has been under intense scrutiny in recent times, with footage of brutality and other forms of misconduct regularly captured by the public and published on social media.
The QPS is accused of having a strong tendency towards 'protecting its own', with the vast majority of 'internal reviews' resulting in no action being taken at all, many of which later result in convictions after charges are brought by the DPP.
Police suspected of serious crimes
Closer to home, more than 50 NSW police officers are currently facing serious criminal charges including child sexual assault. What's particularly concerning is that many of the officers remain on active duty.
Statistics suggest that 1 in 40 serving police officers in NSW have criminal convictions. This amounts to 437 serving police officers, with 591 convictions between them.
Protecting their own
In addition to dismissing the vast majority of complaints against their colleagues, police forces across Australia have been accused of actively protecting their own against criminal prosecution – including when it comes to serious allegations.
Earlier this year, Victorian police were accused of protecting a paedophile within their ranks – a man who police failed to take action against for years, and who was ultimately convicted of 18 sexual offences against 9 children, including his own stepchildren.
The court heard the officer used his uniform, badge and gun to either impress and groom his victims, or threaten them, before sexually assaulting them.
Police still investigating themselves
Despite calls for independent investigatory bodies with real power, it seems governments are intent on simply giving police more power to investigate themselves.
After a recent review in Queensland into various police brutality cases on the Gold Coast, the Victorian Police Commissioner was granted more power to sack rogue officers, and to transfer those who he feels are exhibiting "unacceptable behavior".
Many prefer that an independent body be established with the resources and power to investigate, and independently discipline and prosecute police officers, rather than simply make recommendations.
Transparency
QPS has recently begun a state-wide rollout of body-worn cameras for officers, costing around $6 million. This digital expansion program means that almost half of the state's 11,000 officers will have access to the cameras.
However, the concern is that – like in NSW – Queensland police will have absolute discretion to turn the cameras on and off as they please, and that members of the public will not have the power to request that the cameras be turned on in the face of an encounter.
Indeed, many now view the NSW body camera scheme as yet another way for police to exert power and control over members of the public, and to distort the nature of encounters, by deciding whether and when to turn their cameras on and off.
Image credit: qt.com.au
Receive all of our articles weekly
Author
Sydney Criminal Lawyers
Sydney Criminal Lawyers®
is Australia's Leading Criminal Defence firm, Delivering Outstanding Results in all Criminal and Driving cases. Going to Court? Call (02) 9261 8881 for a Free Consultation.