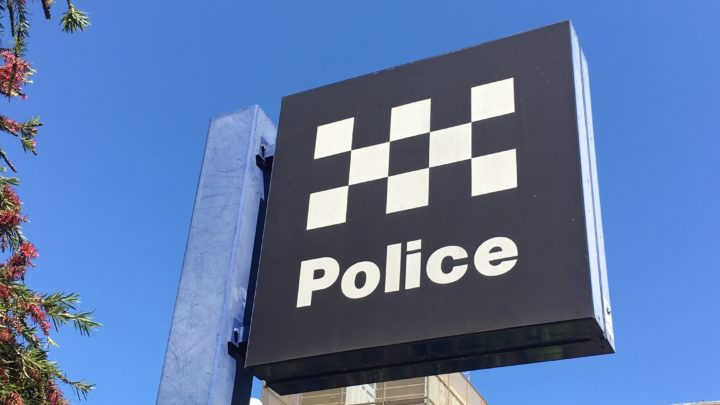 In a win for domestic violence victims and others who have had their private information illegally accessed by police officers, the Queensland Police Service (QPS) has been ordered to pay compensation to Julie (not her real name), after an officer leaked her new address to his friend, Julie's abusive former partner.
The story so far
Senior Constable Neil Punchard illegally accessed Julie's personal information on the QPS's QPrime database in 2014, then gave it to his friend, Julie's ex-partner – a man who threatened to kill Julie and blow up their children.
After making jokes about it, Punchard then bragged to his friend that if police asked questions he could just give them his name, because it was a 'get out jail free' card.
Fearing for her life, Julie was forced to go into hiding with her children. After her ex-partner disappeared overseas indefinitely, Julie gathered the courage to take proceedings against the QPS, representing herself in the Queensland Civil and Administrative Tribunal (QCAT).
Earlier this year she finally won her battle, with QCAT ruling that the QPS had breached two of the state's information privacy principles, and was awarded compensation.
Appeal denied
Now, in what's hoped will be the end of Julie's long-running legal battle, QCAT has refused permission for the QPS to appeal the decision and ordered that the service – or rather, Queensland taxpayers – pay up.
In handing down his  judgement, tribunal member John Forbes said the state had a responsibility to act as a model litigant and – given the QPS had bungled its paperwork and missed a deadline for filing the appeal – was not satisfied there were sufficient reasons for allowing the QPS to have the deadline extended.
Julie 'has experienced inordinate delays and uncertainties by the QPS' actions (or inactions) in this unnecessarily protracted matter', the Member remarked.
Mr Forbes acknowledged the suffering experienced by Julie, stating:
'There is no good reason to doubt the citizen's complaint that, as a result, she suffered considerable stress and anxiety'.
The maximum compensation payment available in the QCAT is $100,000, and the tribunal will assess the quantum of compensation payable to Julie in due course.
Protracted battle
For years, Julie has fought bravely and incessantly for her cause, representing herself against the Queensland Police's defence team, comprised of highly experienced lawyers and a Queen's Counsel.
It is hoped she will soon be able to put the experience behind her and get on with her life.
The officer's fate
Officer Punchard pleaded guilty to nine criminal offences and was recently given a suspended prison sentence, which is essentially a good behaviour bond with conditions.
He will not spend time in prison unless he breaches that bond and a court revokes it and orders him to be put behind bars.
However, he has appealed the sentence in an attempt to keep his job as a police officers.
CCC investigation
For over a year, Queensland's Crime and Corruption (CCC) has been investigating whether Officer Punchard's reported receipt of a car from Julie's ex-partner shortly after the leak amounts to corruption.
The CCC is conducting a a broader investigation into public sector data misuse. It has already heard that there are high rates of breaches among police officers and a lack of measures to protect high-risk potential victims.
For its part, the QCAT raised concerns about the timing of the transfer from Officer Punchard to Julie's former partner.
Suspended on full pay
Mr Punchard remains an officer with the QPS, having only recently been suspended on full pay.
The QPS has issued a statement to the effect that the officer's suitability to remain on the force will be assessed after the outcome of his appeal. The organisation has been under increasing pressure to terminate his employment.
Misuse of data
Last year, four Queensland police officers were charged with computer hacking offences under what was considered a 'crackdown' on improper access to the QPrime database.
Statistics, however, have revealed that in 59 instances of internal computer hacking over a recent 13-month period, only 7 officers faced any kind of disciplinary action. Julie's case is by no means an isolated one.
Many have criticised the inaction of newly-minted Queensland Police chief Katarina Carrol too, who has not intervened, or even acknowledged Julie's case which the longer it has dragged on has become increasingly embarrassing for the service. It has significantly damaged the force's reputation and been dealt with in a way that is well below community expectations.
Failing to protect victims
Julie's case has brought to light several serious instances of police misconduct, and highlighted systemic problems with, and the sheer inadequacy of, the police complaints system, which went to great lengths to protect Neil Punchard, and dragged her through an expensive tax-payer funded legal battle that may have been avoided.
Furthermore, it has blatantly disregarded the gravity of domestic violence, and the role police officers have to play on front line both protecting and advocating for victims. Domestic violence continues to plague Australia at alarming levels.
One woman a week is killed at the hands or a partner or former partner and 40% percent of all women continue to experience violence, even when temporarily separated, often police and emergency medical staff are the people they turn to for help in the first instance.
Receive all of our articles weekly