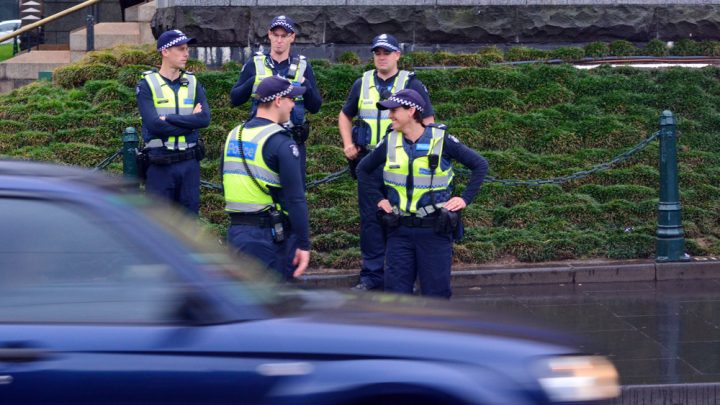 Firearms Prohibition Orders (FPO) were introduced in 1973, giving the Police Commissioner the power to prohibit a person from:
1. Acquiring or possessing firearm parts or ammunition;
2. Being in the company of another person who has a firearm in their possession;
3. Residing anywhere where there are firearms, firearm parts or ammunition;
4. Being present at places where firearms, parts or ammunition are made, sold or dealt with for business purposes;
5. Being members of, or being present at firearms clubs or shooting ranges; and
6. Participating in, or being present at firearms training courses.
New Powers to Search Without a Warrant
In November 2013, a series of amendments were made to the Firearms Act 1996 which allowed police to conduct searches on persons subject to an FPO without a warrant, as well as their vehicles and premises, to ascertain whether that person was complying with the terms of their FPO – in other words, to make sure that they did not have any firearms in their possession.
Perhaps most concerning are powers under section 74A which allow police to 'detain a person who is subject to a firearms prohibition order' for the purpose of carrying out a search.
Section 74A provides little guidance as to how long a person can be detained – or the limits on police search powers in these situation, simply stating that 'the powers of a police officer under this section may be exercised as reasonably required' in order to determine whether the person has breached the FPO.
And there is nothing in the legislation which explains how searches are to be conducted – meaning that they can occur at any time of day or night, and in the presence of family members.
Prior to these amendments, police had to obtain a warrant to search the premises of a person subject to an FPO.
This required police to hold a reasonable suspicion that there would be something illegal on the premises, that the person had committed an offence or was about to commit an offence.
The previous requirement for a warrant ensured that there were safeguards in place to prevent police from conducting a search without justification.
Previously, police had to satisfy an issuing officer (usually a Magistrate) that there were reasonable grounds for granting a warrant. The application had to contain information about the grounds for the request, and an occupier's notice had to be issued to the person whose home was to be searched.
Why Did the Law Change?
Police sought greater powers in response to increased incidence of gun-related crimes.
When introducing the laws, former Premier Barry O'Farrell said, 'This bill will equip the NSW Police Force with new weapons to help tackle criminals with guns.' O'Farrell sought to reassure the general public that the laws would not be used to target innocent people, saying, 'This legislation will concern those who are involved in criminal activities involving guns.'
While the Bill was supported by conservative MPs, many others raised concerns about the lack of 'checks and balances' available to those subject to searches.
In particular, Independent MP Alex Greenwich raised concerns about the fact that police would be able to search anyone subject to a FPO without giving any reason or warning.
And Greens MP David Shoebridge was concerned that there was no review mechanism for the exercise of the powers, proposing an amendment to allow a Court to declare a search unlawful where it was shown to be 'unreasonable, unjust, oppressive or otherwise an abuse of power.'
Have Laws Helped Police Reduce Gun Crime?
Since September 2014, a total of 642 searches have been conducted without a warrant – with 442 being conducted on people and 200 on vehicles. Data before September 2014 was not available due to problems with the police database.
Incredibly, none of the 642 searches carried out since September resulted in a firearm being found. 16 other illegal items were seized – the vast majority of these drugs – along with one discovery of rifle ammunition, and another finding of nunchucks.
The Ombudsman found that in one case, a single person was searched on 21 separate occasions in the space of 10 months – three times for no reason other than the fact that he was subject to an FPO. Not one of those searches resulted in police finding firearms or anything else that was illegal.
And despite the former Premier's promises that the laws would only target "gun-criminals", the NSW Ombudsman found that 18% of those searched had never been convicted of any criminal offence at all.
These findings suggest that, as predicted, the laws are being used to unfairly target individuals without any good reason.
The NSW Ombudsman recently announced a review into the new powers, and is currently considering submissions from those who have an interest in the laws, or who have been affected by them in some way.
Last updated on
Receive all of our articles weekly