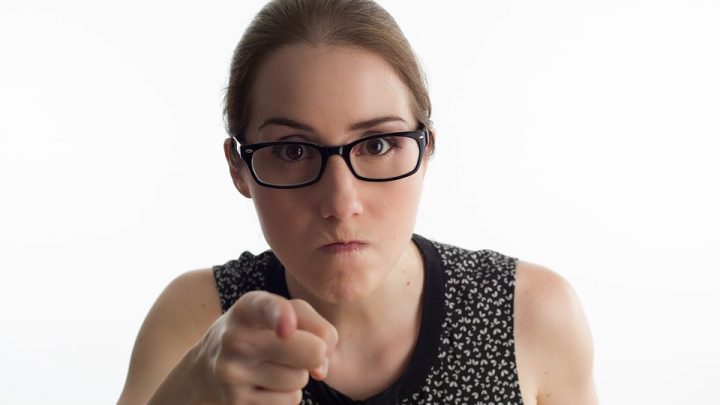 The police in NSW have substantial powers but they are not infallible. Each year complaints are made and upheld against members of the police force, and if you have recently had an experience with police officers during which you feel they acted in an unfair or unjustified manner, it may be well worth speaking up and making a complaint.
There are strict laws governing police conduct and if a police officer has acted against the guidelines, this may affect any further legal action or criminal court case against you. Many people are intimidated by law enforcement officers and may not realise that they have rights, and that there is an avenue for complaints against the police. If you are considering making a formal complaint against a police officer in NSW, it is a good idea to speak to a lawyer who can advise you on your rights and help you gather the necessary evidence to present a strong case.
When can I make a complaint?
There are a number of situations where making a complaint to the police is appropriate. If you believe that the police have violated your rights or treated you unfairly, you can make either a formal or an informal complaint against the officers involved. Some examples of situations where you may be able to make a complaint include if police officers have violated your arrest rights, if officers have searched you or your property without reasonable justification, or if they have acted in an unprofessional manner towards you or someone you know.
Other circumstances in which you should consider making a complaint against a police officer include if you witness corruption, or have reason to believe that a police officer may have committed a criminal offence. If members of the police force have acted in an unfair manner, or you believe you have been discriminated against by police officers, you can also make a formal or informal complaint.
If you aren't sure whether or not a complaint is appropriate, an experienced criminal lawyer will be able to advise you.
How do I make a complaint?
You can make an informal complaint against the police by phoning your local police station or going in and talking to someone. An informal complaint can be an effective way to deal with minor issues, but as no formal process is involved, there is a risk that your complaint may not be taken as seriously as you would like.
It can be a good idea to speak to someone informally and try to resolve a dispute before you make the decision to lodge a formal complaint, but for more serious issues, a formal complaint is often best. Making a formal complaint means that there are certain processes that must be followed once the complaint is lodged. When you lodge a formal complaint, you are also kept informed as to the progress and the eventual outcome, and this can provide valuable closure.
A formal complaint against police can be made by contacting the NSW Ombudsman or by writing to the customer assistance department of NSW Police.
Formal complaints need to be submitted in writing and need to contain as much information as possible, including:
As much detail as possible about the incident including date, time and location.
Your full name and address as well as contact information.
The names of any witnesses.
Any documentary evidence that could support your complaint.
The names of the police officers that were involved, if known.
What your expected outcome is from the complaints process.
Anything else that might be considered relevant.
It is important to be as accurate and detailed as possible. The more information you can provide, the more easily your complaint can be investigated.
What will happen once I have made a complaint?
Once you have lodged your complaint, the relevant authorities will investigate it further. The nature of the investigation will depend on the circumstances of the case. Where relevant, the matter will be discussed with the officers involved, or for more serious matters, a criminal investigation may be initiated. You and any witnesses that you have nominated may be contacted for more information as part of the investigation, and the police will evaluate any evidence they have pertaining to the matter in question.
The police have certain requirements they must abide by when conducting an investigation. These include protecting your confidentiality, keeping you up-to-date with the progress of your complaint, discussing the action they plan to take to resolve the complaint, and seeking feedback from you as to whether the issue was resolved to your satisfaction.
Once the investigation has been completed you will be advised of the outcome.
What can I do if my complaint isn't resolved to my satisfaction?
A recent survey conducted by Charles Sturt University for Community Legal Centres NSW canvassed the opinions of 378 people on the complaints system. It found that dissatisfaction with the process, the time taken to resolve complaints and the outcome of complaints were key issues.
If you aren't happy with the way your complaint has been handled or resolved, you can complain to the NSW Ombudsman in writing. The Ombudsman oversees the integrity of the police force when investigating claims, and if they believe you have a case they can investigate further on your behalf and where appropriate make recommendations to the police.
The police are expected to have certain standards of professionalism and integrity when dealing with members of the public, and if they have acted wrongly it is important that they are made accountable.
If you are unsure whether or not you should lodge a complaint, it is worth speaking to a lawyer. A good lawyer will be able to advise you whether or not your complaint is reasonable, and explain your rights and what outcome you can reasonably expect from a complaint.
Last updated on
Receive all of our articles weekly