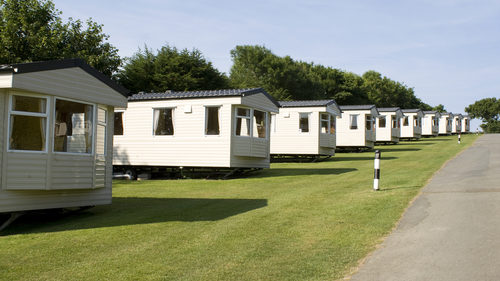 They told us the technology would be used to catch serious criminals, to protect us from potential terrorists and to keep our roads safe. But this weekend, police will use number plate recognition and cameras to ensure that we all #stayhome.
In what can only be described as 'draconian' new laws, people living in New South Wales are currently under a strict 'no travel ban' with only a dozen or so 'reasonable' excuses not to be at home.
These laws were passed swiftly before New South Wales Premier Gladys Berejiklian closed up Parliament until August and left the NSW Police in charge.
Police issue $165,000 in fines
And in the past week, we've certainly seen the NSW Police using their brand new powers of enforcement, from entering people's homes to ensure they are indeed practising 'social isolation', or that there are no gatherings of more than two people (unless they are all family members) as well as handing out $1,000 infringement notices for breaches of the Public Health Act.
In fact, since mid-March when the laws came into force, NSW Police have handed out more than $165,000 in fines.
According to the Public Health regulations, there are only 16 legitimate reasons that you could be away from home during the current Covoid-19 lockdown, but as the past few weeks have shown, the enforcement of these is haphazard and confusing with police having very broad powers of discretion when it comes to interpretation of the law.
For example, you can sit next to a person on a train or a bus, but you can't sit on a park bench by yourself. You can go to school and sit next to another student, but you can't go for a swim or sunbake alone. A parent or guardian can supervise a family member who is a Learner driver for practice on the roads, but you can't go for an idle drive alone. You can go fishing, but not hunting.
With wide calls for more clarity, Police Chief Mick Fuller has said that he would personally review the fines, but it would be much more effective for the police to provide clear guidelines on these regulations and how they are enforced. This would ensure consistency in the application of fines, as well as promote police accountability, and importantly – provide comprehensive information to the general public, so that in the face of these unprecedented measures which limit our freedom of movement like nothing we've ever known, understand the basic definition of what would be considered an infringement.
Big Brother is watching
This Easter weekend, the NSW Police Force has gone one step further, adding Big Brother technology to the armoury. There will be an increased police presence in our communities and on our roads, and police will be using number plate recognition technology and cameras to catch anyone who is out and about without a 'legitimate' excuse.
The high-definition cameras were originally implemented earlier this year as a weapon to catch drivers using mobile phones behind the wheel, which is strictly prohibited in Australia. Unlike speed cameras, there are no warning signs to alert drivers to the presence of mobile detection cameras.
The technology claims to be able to capture clear images of the front seats of vehicles as they drive past, at night, in poor weather conditions and at speeds of up to 300km/h.
Double-demerit points are also in force over this weekend, and, as of midnight on Good Friday, anyone entering New South Wales from Queensland will need to have obtained a special permit.
Caravan Parks which are already supposed to be in mandatory lockdown, will also be under the spotlight over the Easter break. This begs the question, where are the most vulnerable – travellers, the homeless and those Australians with no fixed abode supposed to go during this health crisis?
Many have taken to free camping spots (those that have not been closed by local councils) and are therefore at risk of not adhering to social distancing regulations. Most likely they'll be penalised with fines they cannot afford to pay, simply because of circumstances out of their own control.
While the authorities say these strict measures are to ensure that we slow the spread of the Coronavirus, Premier Gladys Berejiklian has already stated that the Government has 'no plans' to relax any of the regulations just yet. In fact she has mooted that the hardline stance would remain in place until a vaccine is found, which many health experts have said is at least 18 months away.
But some health experts from overseas suggest that these draconian social distancing measures actually have little to no effect on the impact of the virus. In fact, some minor social distancing measures combined with a strategy of controlled 'herd immunity', while still protecting the elderly and those people who are at high risk of complications, is much more effective in stopping the virus over the long term. There is evidence to suggest that lockdowns can potentially prolong the time the virus is active, and even prompt a second wave of the epidemic once the lockdowns are eventually lifted.
Health authorities in Australia by and large appear to disagree with this school of thought, with Health Minister Greg Hunt saying that this weekend is critical for us as a nation in terms of flattening the curve. So, for now, and for the foreseeable future physical distancing as well as home lockdowns remain in force and with the rules about what you can and can't do vague at best, it's easier to not test them.
Crack into the chocolate, put your feet up, and switch on the Netflix instead.
Receive all of our articles weekly