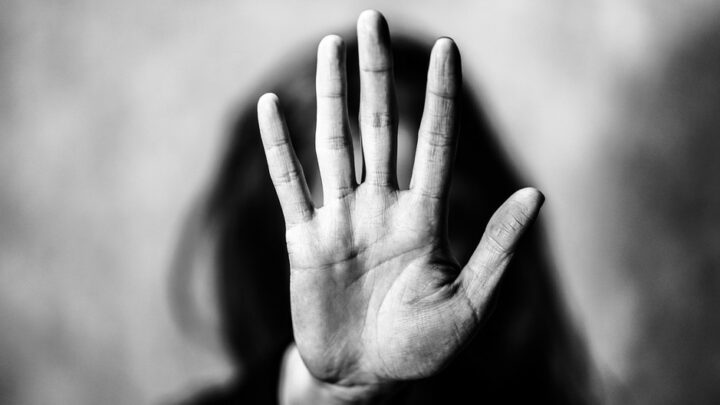 At the end of 2021, the Morrison Government introduced a trial programme to assist people fleeing violent domestic relationships by providing them with emergency funds. 
The financial payments, rolled out through Uniting Care offer victims up to $5,000 over a 12-week period, with up to $1500 in cash and the rest in other financial support such as rental bonds and school fees. 
But surprise, surprise – it has been revealed that the money is just not getting to where it is needed, with criticism that the scheme is both 'poorly planned and underfunded'. 
Money not getting to victims 
Initially intended to be demand-driven, the original funding levels anticipated about 12,500 people accessing the programme. But Department of Social Services figures show that in less than six months, more than 10,000 people have applied for funds. 
Originally, domestic violence support services were thrilled with the idea of an emergency payment which would help victims to escape threatening situations, but another set of data shows that the average wait time for applications to be approved is 17 business days, with an additional 2-day waiting period for funds to clear in a bank account. 
A programme designed to save lives, could, in all honesty, be costing them. Emergency funding means just that, however impossible it is to predict or plan the moment when a victim leaves. 
The complex, messy nature of domestic violence is not easy for anyone who has not been through it personally, to understand. Perhaps the only good thing to come out of the recently heavily publicised defamation trial between Amber Heard vs Johnny Depp is that it demonstrated this very clearly, for all the world to see. 
No situation is the same, but extensive research has given us more information about some of similar elements and traits involved in most situations. 
Governments continue to fail victims 
The research shows clearly that victims of domestic and family violence are the most vulnerable after they have sought intervention – from police or another type of support services, and when they are planning to leave a toxic, aggressive situation. At these pivotal times, the perpetrator's anger can escalate, and along with it, threatening, bullying and brutal behaviour. 
So, it makes sense that Government Funding to support victims fleeing from violence is a much-needed initiative, but only if it actually works as well in practice as it does in theory. 
It's another Government failure – statistics and anecdotal evidence from domestic violence support hotlines and other crisis services right throughout the pandemic backed up what was being experienced overseas – domestic violence escalated during lockdowns in particular, but other pressures – financial, job losses, general uncertainty – were also to blame. 
Increasing victims 
On average, New South Wales Police respond to 400 domestic violence call outs a day. 
In May, NSW Police conducted more than 8000 proactive compliance checks on domestic violence offenders and made 158 arrests during a state-wide operation focusing on reducing domestic and family violence incidents. Over a two-day period, Police focused on arresting domestic violence offenders, conducting proactive compliance checks for both Apprehended Domestic Violence Orders (ADVOs) and bail compliance. 
Many experts agree that while domestic violence incidents are exceptionally high, they could still be under-reported particularly by males experiencing domestic violence who are more reluctant to seek help, even from family and friends. 
To reduce these numbers much more needs to be done, but most of all we need taxpayer funded programmes and initiatives that actually deliver results where and when they are needed most. 
Receive all of our articles weekly