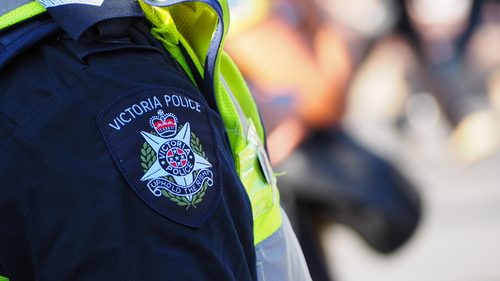 A Victorian Police officer who groomed a vulnerable teenager for sexual relations has spent his first night in prison, after a Victorian Judge sentenced him to 10 months behind bars.
Officer Vikram Gopinath met the teen when she was just thirteen. Coming from a troubled home, she had a number of brushes with the law and was a ward of the state.
About three years later in December 2016, the teenager, known only as N, asked Senior Constable Gopinath for a ride home from the police station. After being dropped off, the girl sent the officer a note of thanks via Facebook messenger.
Initially, the pair exchanged messages about the girl's problems at home.
'Grooming' the teenager
But the County Court heard that the messages quickly escalated from normal conversations into sexualised communications, involving hundreds of messages over the course of a month. The girl also recorded 87 phone calls, some of which detailed sexual activity.
On one occasion, Officer Gopinath arranged to collect the teen around the corner from her foster home so as "not to alert" her carers.
On another, he told her to jump out the window to meet him. He asked her to send nude photos of herself and sent a photo of himself in uniform from a low angle saying: "That is the view ur gunna have on ur knees baby ;)".
Girl reports messages after an argument
The court heard that following an argument in January 2017, the girl told another officer about the messages and photos. When asked about them, Gopinath claimed to have lost his phone.
The girl then contacted an off-duty officer claiming to have found the phone in a local mall.
Officer Gopinath said the teen was "trying to blackmail him", telling investigators she was "fucked in the head".
He claimed the girl had harassed him and his girlfriend on Facebook.
Guilty plea
The officer pleaded guilty in Mildura County Court to attempting to procure a child between the ages of 16 and 17 for sexual activity, and also to misconduct in public office.
He received ten months in prison for the first offence, and a two-year community corrections order for misconduct in a public office, which will take effect after he is released.
As a condition of the corrections order, Gopinath is required to seek treatment for mental health and sexual offending.
During the sentencing hearing, Judge Frank Gucciardo described the conduct as "reprehensible", pointing out that he had taken advantage of the teen when she was vulnerable.
"Where misconduct seeks to cloak duty and protection to disguise personal satisfaction and advantage it is egregious and morally highly culpable". The Judge remarked.
"When it is aggravated by the vulnerability of the victim it is it utterly reprehensible. When it is compounded by lies and untruths it is inexcusable. When it is then accompanied by a separate criminal offence, in this case of a sexual nature, it is deserving of stern punishment."
Mr Gopinath spent the past 12 months suspended from the police force and was dismissed immediately after his conviction.
In New South Wales
In New South Wales, tough new laws were introduced in December last year with a view to better protecting youth from sexual predators.
The Criminal Legislation Amendment (Child Sexual Abuse) Bill 2018 (NSW) has provided an overhaul of child sexual abuse laws in response to the 409 recommendations made by the Royal Commission into Institutional Responses to Child Sexual Abuse.
In particular, the offence of 'grooming' or procuring a child for the purposes of sex, make it now a crime to offer a child material or financial benefit to engage in sexual activity – previously this had only applied to intoxicating substances or indecent material.
The law also makes provision for a new offence relating to grooming the parent or carer of a child with the intention of engaging in sexual activity by offering financial or other material benefits. This new offence is punishable by up to 6 years imprisonment.
Other laws relating to child sex offences that were introduced last year make it crime to fail to report an offence. This law requires all adults to report child sexual abuse and failing to do so can lead to prison time of 2 years.
'Failure to protect' is also an offence and applies to people working with children, who are aware of a child abuse risk. If a person fails to act to reduce or remove this risk, they can face up to two years in prison.
Receive all of our articles weekly
Author
Sydney Criminal Lawyers
Sydney Criminal Lawyers®
is Australia's Leading Criminal Defence firm, Delivering Outstanding Results in all Criminal and Driving cases. Going to Court? Call (02) 9261 8881 for a Free Consultation.