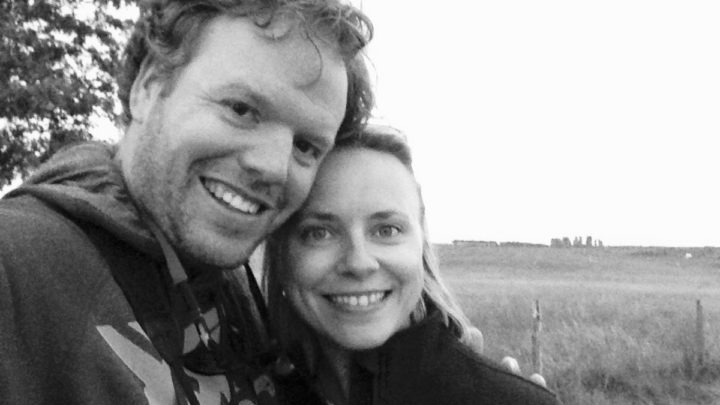 Former ATO officer Richard Boyle will stand trial before a jury in the District Court of South Australia on 66 charges – which carry a total maximum penality of 161 years behind bars – for exposing the tax office misappropriating taxpayers' funds from their bank accounts without notice.
Boyle stands beside others in this country who have blown the whistle on corrupt activities in the public interest and have suffered the wrath of authorities as a consequence. David McBride will stand trial over the leaking of the Afghan Files. And then there's the case of Witness K.
The culture at the ATO that Mr Boyle exposed was one where the drive to collect revenue was so intense that management was prepared to use debt collecting tactics of last resort across the board on all cases, so as to garnish enough funds before the end of financial year.
This meant that regular taxpayers who were behind in their payments – but weren't in the habit of avoiding the tax office – were having their money taken directly out their accounts, in the same way that people who consistently didn't comply with their tax obligations were having done to them.
And Boyle followed correct procedures. He initially made an internal disclosure statement under the provisions of the Public Interest Disclosure (PID) Act 2013 (Cth). Then when the ATO dismissed it, he went public. And due to this, he was raided by the AFP, and now his freedom is threatened.
Calls to intervene shunned
"There is no question that he exposed unethical conduct, in that he was exposing an egregious use of a power, which was granted to the Tax Commissioner," Centre Alliance senator Rex Patrick made clear. "That exposure caused an unfavourable view towards senior management in the tax office."
"The prosecution of Richard Boyle is not in the public interest," the senator further told Sydney Criminal Lawyers. "It sends a very strong message to whistleblowers that you are at risk of being prosecuted, should you call out misconduct."
The federal crossbench minister sent a letter to attorney general Christian Porter explaining that the charges laid against Mr Boyle shouldn't hold as they relate to actions taken in preparation of his public interest disclosure, which should be protected under the provisions of the PID Act.
Mr Patrick called on Porter to intervene by exercising the powers under section 71(1) of the Judiciary Act 1903, which set out that the attorney general can discontinue a prosecution against a person charged with "an indictable offence against the laws of the Commonwealth".
The attorney general responded that he doesn't consider it appropriate to intervene, as the powers are "reserved for very unusual and exceptional circumstances", and they've never been applied to direct the Commonwealth Director of Public Prosecutions in relation to a particular case.
In the public interest
In June 2017, when ATO management directed staff to apply standard garnishee notices – which are reserved for habitual tax avoiders – across the board, Mr Boyle saw that it was a revenue raising maneuverer that could harm members of the public.
In response, Mr Boyle prepared an extensive public interest disclosure, which alleged the directive breached the Australian Public Service code of conduct, contained in  section 13 of the Public Service Act 1999.
ATO management dismissed the allegations in Mr Boyle's 27 page report. And instead, he was marched out of the ATO Adelaide offices in September 2017, as he'd been placed under internal investigation.
Mr Boyle refused a settlement deal from the tax office in January last year, as he didn't want to sign a gag order. And he took his story to the press, which resulted in a joint investigation by Four Corners, the Age and the Herald.
Over five dozen charges were subsequently laid against the former ATO employee, which relate to the disclosure of protected information under to the Taxation Administration Act 1953 (Cth) and the misuse of a listening device in breach of SA laws.
And to top it all off, Boyle's Edwardstown apartment was raided by AFP officers and an ATO investigator in April last year, just days before the Four Corners program was about to air. His mobile phone, laptop computer and a number of documents were seized.
A flawed prosecution
"It makes for a very significant test case, because on the face of it, the defence that's in the PID Act should apply to him," said Griffith University Professor AJ Brown. "I can't see how the federal public sector protection legislation doesn't actually work to protect him from these kinds of charges."
According to the public policy and law professor, Boyle's actions should be protected under section 26 of the PID Act, which provides that a public official is protected when making such a disclosure public, if it can be shown that the initial internal disclosure was not adequately dealt with.
"There seems to be plenty of reason to believe that the response to the internal disclosure was inadequate," Professor Brown emphasised. "And if that's the case, then the way that the legislation works is to give him the defence against any criminal or administrative disciplinary or civil action."
Professor Brown is a renowned expert on whistleblowers, who recently wrote in the Conversation that as the public hearings into the press freedoms inquiry began, "never has the case for law reform to properly protect public-interest whistleblowers been so stark".
Mounting a defence
Currently, Mr Boyle is waiting for his plea hearing in late September, where he plans to plead not guilty to all charges. And the man who has been described as a national hero has opted to go before a jury of his peers when his trial begins.
Boyle launched a crowdfunding campaign to cover his legal expenses on 11 August. The whistleblower states on the site that he is seeking support against the "excessive and unjust criminal charges" he's facing, after exposing "abusive, unfair and unethical debt collection practices".
The final word on the matter from Senator Patrick was that "the PID Act in its current form is, in some sense, more dangerous than having no protection laws at all".
"It lures people into thinking they can make a disclosure without reprisal, when the Richard Boyle case shows that reprisal of the most disturbing kind is indeed possible."
Receive all of our articles weekly
Author
Paul Gregoire
Paul Gregoire is a Sydney-based journalist and writer. He has a focus on social justice issues and encroachments upon civil liberties. Prior to Sydney Criminal Lawyers®, he wrote for VICE and was the news editor at Sydney's City Hub.