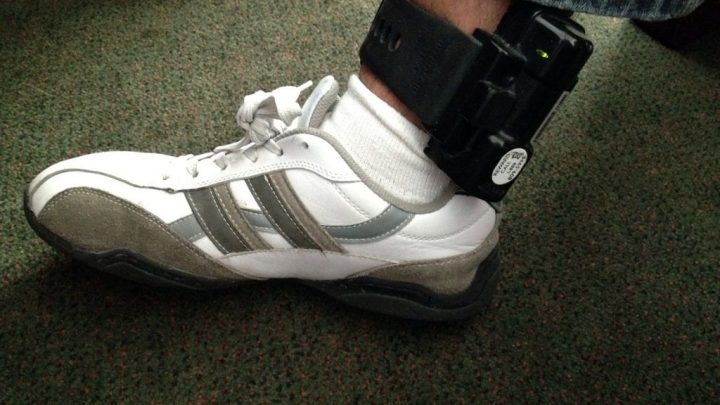 Defendants in Queensland domestic violence cases may be forced to wear electronic tracking devices, in a proposal warmly welcomed by victims' groups.
After mother of four, Teresa Bradshaw was fatally stabbed by her partner David while he was out on bail, the Queensland government is now looking at ways to ensure there is no reoccurrence.
Queensland Police Minister Mark Ryan says he has an "open mind" about using electronic tracking bracelets for defendants.
"Where there is technology to assist us in keeping Queenslanders safe, I've got a really open mind on that." He says the government is taking the matter "very seriously" and is willing to consider changes to the bail process that would put the onus on alleged offenders to argue for their freedom.
"I've had those discussions with police this morning about how we can look at our processes when it comes to applications for bail," he said. "There is some internal work that we have to do."
GPS monitoring in Victoria and NSW
GPS monitoring has been on the cards in other jurisdictions for some time.
In Victoria, courts already have the power to order GPS devices for defendants who are considered at risk of harming their families. Victorian police have also worked with the Safe Futures Foundation, supporting a successful trial of the SafeTcard, a personal alarm which can be used by complainants at all times. At the touch of a button, the card activates emergency services.
In 2015, the NSW government allocated funding for GPS tracking for defendants considered to be at high-risk too, although the initiative is yet to be implemented.
In Queensland, Premier Annastacia Palaszczuk says she wants a "shake-up" of family violence laws, including an assessment of the need for extra funding across legal services, courts and support groups. The government says it will provide around $40 million over the next four years for these services.
Ms Palaszczuk is also considering measures to ensure complainants are informed about the release of a violent partner. Queensland is also planning to introduce a new stand-alone offence of strangulation, better protection for witnesses in court, harsher penalties for breaches of Apprehended Domestic Violence Orders (ADVOs).
National approach
An initiative flagged last year is the idea of national ADVOs.
The orders currently only apply in the state or territory they are issued, but a national scheme would ensure they apply Australia-wide. This would afford broader protection to complainants while promoting communication between various law enforcement agencies.
What about the wrongly accused?
But while all of this sounds good from a complainant's perspective, there are concerns that forcing people who are merely accused of domestic violence offences – rather than convicted or given a final ADVO – is inconsistent with the presumption of innocence and will result in innocent people being subjected to intrusive and unfair treatment.
Indeed, there are many reasons why a vengeful former partner might make false allegations, including to garner sympathy or bolster family law proceedings.
Those who are considering making a false domestic violence allegation should be aware that such conduct can affect the time and credibility given to legitimate victims, and is a crime punishable by imprisonment.
Receive all of our articles weekly