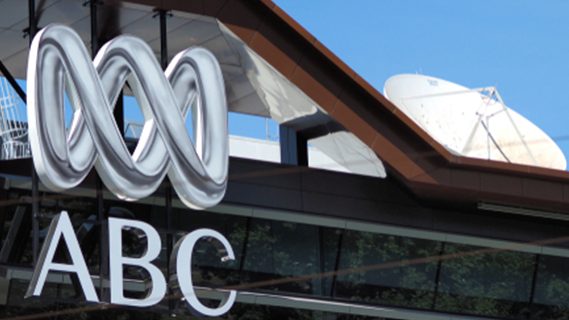 A 2014 investigation by the Fair Work Ombudsman found that the convenience store chain 7-Eleven had engaged in schemes to exploit workers by paying them below award rates, denying them holiday loadings and even failing to pay them for time worked.
The case was referred to the Federal Court of Australia which found that 7-Eleven outlets had "systematically exploited" workers and later attempted to conceal the activity by generating false invoices and even attempting to bribe employees not to give evidence.
A number of fines were issued last year as a result of the conduct, including almost $200,000 to the owner of one Brisbane store.
But 7-Eleven is not the only large company to have been found to illegally exploit workers – findings have also been made against Dominos and Caltex.
There have also been widespread reports of backpackers and overseas nannies being illegally exploited by Australian employers, especially in the agricultural industry.
The conduct has led to calls for new laws which criminalise the act of intentionally underpaying workers, with a view to deterring employers from illegally exploiting their staff.
The ABC admits underpaying staff
It has now been reported that the ABC recently admitted underpaying up to 2,500 casual staff members over the past 6 years, after concerns were raised by the Community and Public Sector Union (CPSU).
The underpayments relate to penalties, allowances and loading entitlements of "flat-rate" casual staff, and come in the wake of earlier admissions the broadcaster underpaid one casual employee in its Brisbane news division by $19,000.
It is important to note, however, that the overpayments are not alleged to be deliberate – unlike in the 7-Eleven case – and that the broadcaster has undertaken to conduct a "detailed review" of the entitlements with a view to repaying the shortfall.
Outstanding bill could be substantial
The CPSU announced last month that it had conducted an audit of the ABC's casual pay rates, looking at contract terms, payslips and rosters, and that it found many staff were being underpaid.
Given the ABC's financial woes, the Union is concerned that some employees will not get everything they are owed or, even worse, that the broadcaster will start dismissing staff.
Criminalising wage theft
Last year, a group of Victorian Unions campaigned to make 'wage theft' a criminal offence, pushing for legislation that would prescribe a maximum penalty of 10 years imprisonment for the deliberate underpayment of workers.
Indeed, the problem of underpaying workers is significant across a range of Australian industries – with a report by the Fair Work Ombudsman finding that nearly half of the restaurants, catering businesses, cafes and fast food outlets surveyed had at least one wage contravention.
And research suggests that one in five younger workers are getting paid below the minimum wage, and that the figure is even higher for temporary and migrant workers.
According to Industry Super Australia, a one-third of eligible workers in Australia are being underpaid their superannuation entitlements.
The first port of call for workers who think they are being illegally is often their industry union. But while unions can be vocal champions of worker rights, they have no legal power to enforce compliance let alone impose sanctions.
The Fair Work Ombudsman is the national body set up to deal with workplace disputes, but it is also significantly under-resourced, lacking the 'teeth' needed to address what is becoming a growing problem.
Figures from 2014/15, suggest the Ombudsman received 14,291 reports of underpayment, but only launched proceedings in 42 of those cases.
Those in favour of criminalisation argue that current penalties are not a strong enough deterrent – and that employers will only 'think twice' about illegally exploiting staff if they understand they may face criminal charges.
Proponents of such laws also point out the hypocrisy of having criminal charges that apply to the situation where an employee embezzles or otherwise steals from an employer, but not when the employer effectively steals from an employee.
Victoria considering criminalisation
While the Victorian Government is currently considering whether to criminalise the act of 'wage theft', and the Queensland Council of unions is putting pressure on the Queensland Government to do so, there does not appear to be any momentum for a similar move in our state.
Receive all of our articles weekly