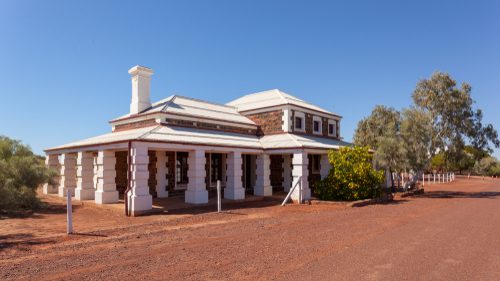 It has been reported that children as young as 11 are being left to face serious charges without legal representation in remote courts in the Northern Territory, due to a shortage of criminal defence lawyers.
Budget cuts
The Northern Territory Legal Aid Commission (NTLAC) says it is no longer sending lawyers to courts outside Darwin, Alice Springs, Katherine and Tennant Creek, due to crippling budget constraints.
This has left around 30 courts without access to government-funded lawyers. And while Indigenous people continue to have access to lawyers from the North Australian Aboriginal Justice Agency (NAAJA), they are being left without representation where the NAAJA has a conflict of interest.
While those living in these remote areas are primarily Indigenous, Non-Indigenous people without access to Legal Aid are also being left without representation.
11-year old faces court alone
The NTLAC says limited funding has left it with no choice but to cease sending lawyers to remote 'bush courts'. This has left many of our most vulnerable Australians in dire straits when it comes to dealing with the criminal justice system.
It has been reported that in one case, an 11-year-old child was reportedly left without a lawyer, facing charges of robbery and assault, although the proceedings were eventually withdrawn due to a lack of evidence.
However, the NTLAC says the problem of inadequate legal resources if growing – which means those living in remote communities – many of whom cannot read or write, have poor mental health and/or substance issues – are left without legal representation.
Potential injustice
There are serious concerns the situation will result in more innocent people being sent to prison, as a result of pleading guilty when they are innocent or being unable to properly defend themselves on a not guilty plea – when up against professional prosecutors and the resources at the state's disposal.
Institutional racism
The Australian justice system has long been plagued by systemic racism, from targeting by police, through to their treatment in custody, in the courts as well as in prison.
Figures suggest that on an age standardised basis over the period from 2001 to 2015, the Indigenous prison population in NSW rose by 40 percent. Over the same period, the Indigenous population in Victoria rose by 141 percent, and by 171 percent in the Northern Territory.
A number of examples of the mistreatment of Indigenous people in New South Wales have recently hit the headlines, including a case where police officers illegally strip searched Aboriginal Children as well Elders in public.
And who can forget the tragic case of Ms Dhu who died while in Police custody in Western Australia for unpaid fines totally a few thousand dollars. The Coroner delivered a damning report on the woman's treatment while in police custody, calling it "inhumane" and saying her life could have been saved if her condition was treated seriously.
Funding shortfall
The most recent Federal Budget allocated more than $900 million over four years for all legal services nationally.
However, the Law Council of Australia estimates there is still a $310 million annual shortfall to provide adequate services across the country, pointing out that around 45,000 each year are left to represent themselves in court.
Receive all of our articles weekly