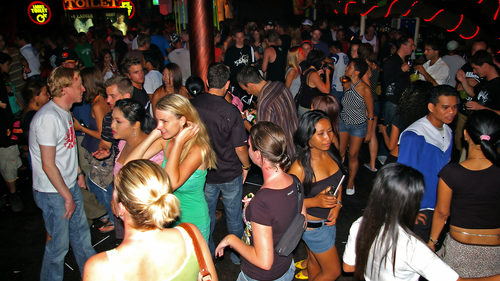 The Indonesian President has backtracked on introducing controversial new laws that would make sex outside marriage a criminal offence for both locals and tourists.
The proposed laws have gained a lot of attention online, and have triggered debate in many countries around the world.
Laws affect visitors
Bali is a hugely popular destination, attracting 6 million tourists from around the globe every year. As many as 1.2 million Aussies visit each year, and more than 500,000 people signed a petition urging President Joko Widodo to intervene, after hearing the House of Representatives commission – which oversees all legal matters in Indonesia –had already agreed on a final draft of the laws.
The Indonesian President has now delayed the scheduled vote on the new laws, saying they need more consideration and consultation.
What are the proposed laws?
No sex outside marriage: Under the draft laws, there would be a ban on sex outside of marriage – which could attract criminal charges if there is a complaint by a spouse, child or parent. The punishment is a 12-month prison term.
No living together as 'husband and wife' without being married: Living together outside marriage could also lead to a six-month prison sentence, as well as a fine of $10 million rupiah – the equivalent of a little more than $1,000 Australian dollars and about one-third of the average salary in Indonesia. `
Both of these laws impact on homosexuals, as gay marriage is not recognised in Indonesia.
The banning of extra-marital or pre-marital sex is new for Indonesia and many have questions whether it will lead to couples being prohibited from booking rooms together, and what will come of sex work, which is rife in areas such as Legian and Kuta.
There are also concerns that corrupt Police officers could take advantage of the law, bribing those caught doing the wrong thing.
Other law changes
Providing contraception to children under 18, and insulting the president, vice president, religion, state institutions and symbols such as the flag and national anthem will also be crimes punishable by jail terms under the proposed changes.
The laws also prescribe a four year prison term for women who have an abortion, if there are not circumstances of a medical emergency or rape.
Updating Indonesia's laws
The suite of new laws is part of an update to Indonesia's criminal code. Politicians say they intend to demonstrate Indonesian independence and 'religiosity,' replacing colonial-era Dutch laws with new ones.
As one Indonesian politician explained, "the state must protect citizens from behaviour that is contrary to the supreme precepts of God."
Many Indonesians are not in favour of the laws, calling them 'draconian.'
Human Rights advocates, including international organisation Human Rights Watch (HRW), have concerns that many of the new laws "violate the rights of women, religious minorities, and lesbian, gay, bisexual, and transgender people, as well as freedom of speech and association."
They also say new rules around abortion "will set back women and girls' rights under international law to make their own choices."
Indonesian President Joko Widodo has suspended these amendments to the country's criminal code for now, but they will be back in the spotlight after the the new parliament is inaugurated next month.
This means the process of passing the laws – debating them prior to voting – will begin again. If they are passed they will take up to 2 years to take effect.
Any Australians are travel regularly to Bali, or who are planning to visit, anywhere in Indonesia, are advised to "watch this space."
What happens if I commit a crime overseas?
Just as visitors to Australia must abide by our laws, Australians must always abide by the local laws of the countries they are visiting.
Ignorance of the law is not a defence, and the Federal government can only provide you with a limited amount of help if you get into trouble overseas – these include:
Providing lists of local lawyers;
Visiting or contact you if you are arrested;
Informing your family of your arrest (if you give your consent to this); and
Seeking to ensure you are not mistreated while you are under arrest
The Government cannot provide you with legal advice, post bail, pay your legal expenses or get you out of prison. Before travelling overseas, it is best to research your destination and be a little familiar with the local laws.
The Government's smarttraveller website is a good place to start.
Receive all of our articles weekly