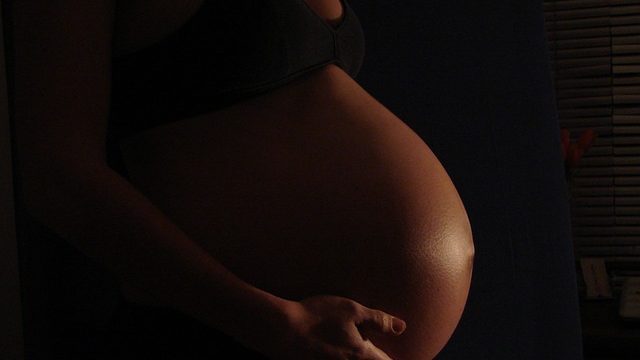 NSW Health is currently undertaking a mandatory review of the Uniting Medically Supervised Injecting Centre (MSIC) in Kings Cross. The centre – the only one of its kind in Australia – was established in 2001 in response to an epidemic of heroin overdoses in the local area. And the MSIC is sparking controversy as some submissions to the review have called for pregnant women to have access to the facility, as well as dropping the minimum age of users from 18 to 16.
Giving Pregnant Women "Access to Healthcare"
One such submission came from the NSW Users and AIDS Association (NUAA). Mary Ellen Harrod, chief executive of NUAA, explained that pregnant women who use opioids will steer clear of health services and drug treatment due to fears of being reported and having their children taken away. And withdrawal is not a possibility, as pregnant women are advised not to do so, because there's a high chance of losing the baby.
"By denying them access, you're not making it less likely that they're going to inject, they have to," Ms Harrod told Sydney Criminal Lawyers®, adding that allowing pregnant women into the centre would be "letting somebody have access to healthcare."
Ms Harrod knows what this is like firsthand, as she was using heroin while pregnant. She recalls being advised that she would lose her child if she stopped using, and that she'd have her baby taken away if she sought medical assistance. "I was scared and I ran away from health services," she told us.
Government Response
But NSW deputy premier Troy Grant has labelled submissions like these as "ludicrous." Last week in parliament, he accused the centre of "touting for business" and targeting pregnant women and children to make up their quota.
Last Thursday, a group of parliamentarians met at the NSW drug summit to discuss harm minimisation policies such as expanding needle syringe programs, trialling pill testing at music festivals and establishing drug consumption rooms for ice users. It was the last state drug summit held in 1999 that led to the establishment of the MSIC, with the backing of then premier Bob Carr.
Government's Position is "Offensive"
Dr Marianne Jauncey, the medical director of the MSIC, said the deputy premier's comments were "offensive." The centre itself has made a submission suggesting pregnant women be allowed to use the facility. While presenting their case to the summit, Dr Jauncey explained that only a few of these women reach out to the MSIC a year, but when they do they're already drug dependent and have had "little or no ante-natal care." She added that the idea is supported widely by other medical specialists.
Importance of the MSIC
A key role of the MSIC is to provide access to healthcare and mental services – as well as referrals to other drug treatment programs – to some of the most marginalised members of the community, who would otherwise not have access to them. Over two-thirds of those who regularly attend the facility have accepted offers of assistance.
Studies found that after the centre's first decade of operation, it had been a resounding success and the Kings Cross area had become significantly cleaner. Public injecting and discarded syringes had halved, while ambulance call-outs were down by 80 percent. Robbery and property offences had fallen and there was no increase in drug offences. And as Dr Jauncey has pointed out, there's never been a fatality from an overdose in the 90-odd supervised injecting centres running around the world.
And these sorts of results have led to calls from prominent members of the community to establish more of these facilities around the country. Former Victorian state premier and now chairman of mental health organisation beyondblue, Jeff Kennett is a key advocate for a supervised injecting room in Victoria, with suggested locations such as Richmond, Footscray and St Kilda. While president of the Australian Drug Law Reform Foundation, Dr Alex Wodak proposes establishing another supervised injecting centre in south-west Sydney. He also supports the proposal to drop the access age, so those as young as 16 can utilise the current centre.
But despite all this, NSW Assistant Health Minister Pru Goward refused to guarantee the future of the Kings Cross facility in an interview with the ABC last Thursday. When asked if the centre could be closed, she responded, "I think that depends on the evaluation."
So what is the alternative for a woman in Sydney who finds herself both pregnant and drug dependant today? According to Mary Ellen Harrod it's quite bleak. They're going to choose a riskier situation and use wherever they can, with no access to healthcare or advice. "There's no alternative. There's no scenario where you're not using, if you're a pregnant woman fronting up to the MSIC," she explained.
"It's not like you're going out for a chardy, you're in a very different place."
Last updated on
Receive all of our articles weekly