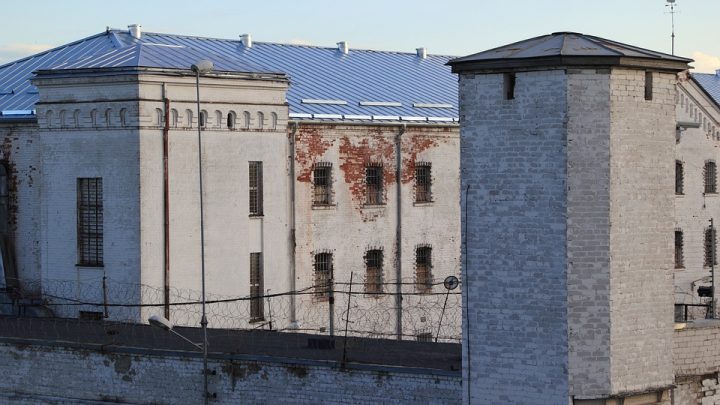 Imagine being sentenced to life imprisonment without the prospect of ever being released.
While most resign themselves to a lifetime behind bars, others might prefer to be put to death.
The case of Belgian man Frank Van den Bleeken has triggered debate about whether those sentenced to life imprisonment should be allowed to choose to choose death.
The Case of Frank Van den Bleeken
Van den Bleeken was convicted of several sexual offences in his early 20s before being imprisoned for life for sexually assaulting and murdering 19-year-old woman Christiane Remacle in 1989.
Van den Bleeken has already spent 30 years behind bars, but with little prospects of ever being released, he has had to confront the reality of his situation. Psychologists had diagnosed him with an incurable medical condition, which meant that he would never change his ways. Speaking to the media last year, Van den Bleeken said that he remained unable to resist his urges to commit heinous crimes and was a 'danger to society.'
Belgium legalised euthanasia in 2002 to allow terminally ill people to have their lives ended, and Van den Bleeken believed that he too deserved the right to die with dignity. He called on the Belgian justice minister to allow him to be killed so that he would not be forced to sit in prison 'until the end of time rotting away.'
Van den Bleeken's request was granted in September 2014, when the justice minister declared that he would be killed on the 11th of January 2015.
But before his wish could be granted, fate intervened. Just days before he was due to die, the justice minister cancelled the procedure upon the advice of doctors, who recommended that he be transferred to a specialist psychiatric treatment facility.
Should He Have Been Killed?
The justice minister's decision to revoke Van den Bleeken's death caused waves around the world, with many arguing that he should have had the right to choose to die – but others disagreed.
Those who supported Van den Bleeken's decision argued that euthanasia should be classed as a form of medical treatment, and that as Van den Bleeken suffered from a psychiatric condition which was potentially incurable, he should be allowed to die.
Perhaps the most ardent supporter of voluntary euthanasia is the infamous Philip Nitschke; a doctor who had his medical registration suspended after allegedly assisting others to end their own lives. Nitschke has voiced his support for euthanasia within the prison system, saying that to deny prisoners this right and subject them to a lifetime behind bars is 'torture.'
There was, however, resounding support for the minister's decision to cancel the procedure – primarily due to the fact that it could be seen as a 'get out of jail free' card. When the minister initially approved Van den Bleeken's request, Remacle's surviving sisters expressed outrage that it would allow him to take the easy way out, rather than being truly punished for his wrongful actions.
Many others supported this view – including Sandra Betts, the president of the Support After Murder group, who said that 'if you earn imprisonment and the disgrace of society and the loss of all the freedoms, you should let that happen to you and deal with it.'
Receive all of our articles weekly