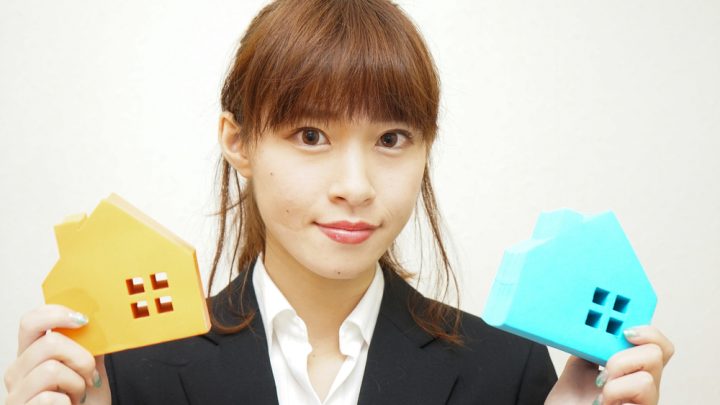 There are property auctions held all over Australia every weekend, and most of them seem to have a common theme. Residential real estate is selling for enormous sums these days, which is having the effect of forcing many "ordinary" Australians out of the market.
There is speculation that the price increases are due, at least in part, to the amount of foreign investment in Australia's residential property market. Wealthy overseas buyers are prepared to pay big prices to secure Australian real estate, as our nation is viewed as a safe and desirable place to invest in bricks and mortar.
But foreign investors are supposed to be subject to rules which include not being able to purchase existing properties, and these are being regularly breached according to recent media reports, especially in the top end of the market.
This has led to calls for the government to address the situation. The government has now announced a raft of new penalties for those breaching foreign ownership laws, including imprisonment and large fines.
But will the harsher penalties make a difference to how well the laws are policed, or are they just for show?
The rules regarding foreign ownership
Foreign property investment is overseen by the Foreign Investment Review Board (FIRB).
The FIRB is not a statutory body, but rather it advises the federal government about foreign property investment matters and policy. This means that it has no powers granted to it by legislation.
Foreign property investment rules state that non-residents are not permitted to purchase existing properties for investment properties or homes. They may only purchase brand new homes, off-the-plan properties under construction, or vacant land. They must seek FIRB approval if they intend to purchase a property.
Temporary residents may buy just one established home in which to live, or they can purchase a brand new property or vacant land. They may not buy established homes as investment properties. Again, FIRB approval must be sought.
The rationale for these rules is that foreign investment in existing housing pushes up prices, making it more difficult for Australians to afford property. In contrast, foreign investment in new housing, housing under construction or vacant land adds to available housing stock in Australia, and so it is thought to help reduce property prices.
Investment activity in Australian property
A lot of investment interest in Australian residential real estate comes from China.
According to a report in the Sydney Morning Herald, Credit Suisse figures show Chinese investors purchased more than $8 billion of Australian residential property in 2013-14.
This was an increase of 60 per cent compared with the 12 months prior. It is also expected that Chinese investors will spend another $60 billion over the next six years.
Property purchases were focused in Sydney and Melbourne, making them two of the most expensive cities in the world when considering the ratio of house price to income, outstripping London, New York and even Tokyo.
Government moves to bring in new penalties
Even though there are clear rules in place for foreign property acquisition, there has been increasing concern that foreign investors are breaching the rules by illegally buying properties, and that this activity has flown under the FIRB's radar.
Under the new penalties, foreign investors who breach the rules will be fined $127,500 for individuals and $637,500 for companies. They may also be imprisoned for up to three years.
Even third parties who assist a foreign investor to illegally purchase property may be subject to hefty fines, ranging from $42,500 to $212,500. Third parties include real estate agents and property developers.
The government can also force investors to sell their properties, as in the case of the forced sale of Sydney waterfront mansion Villa del Mar, which had been bought by one of the richest men in China.
But the government has also implemented an amnesty period, allowing investors to declare their purchases by November 30 without being subjected to the new penalties.
Approximately 100 cases are currently under investigation.
In addition to these changes, the government has foreshadowed that there will be a $5,000 fee on all applications by foreign investors to purchase residential properties up to the value of $1 million.
But even with the new penalties, can the laws be adequately policed?
One of the issues to date has been that the FIRB has been the body responsible for enforcement of the rules. Because it is not a statutory body, its function has been more like a toothless tiger than an authority to be reckoned with. Even on its own website, the FIRB indicates that applications to purchase new dwellings are normally approved without conditions.
It is easy to see that the weaknesses in the system may have been exploited by some investors. This may especially be true because of the FIRB's limited powers and resources.
As part of the new regime, however, the rules will now be overseen and enforced by the Australian Taxation Office (ATO).
Certainly if the new penalties had been implemented without changes to the manner in which they are to be enforced, it would be easy to take a cynical view of the changes – that they are aimed at winning votes rather than effectively minimising the rate of illegal foreign investment in Australia.
But with the ATO taking over enforcement and investigation, supported by its significant powers and resources and its access to state and federal agencies, it may well be that foreign investment is more adequately policed.
If you are concerned about the amnesty and how the new penalties may affect you, talking to a criminal law firm may help.
Receive all of our articles weekly