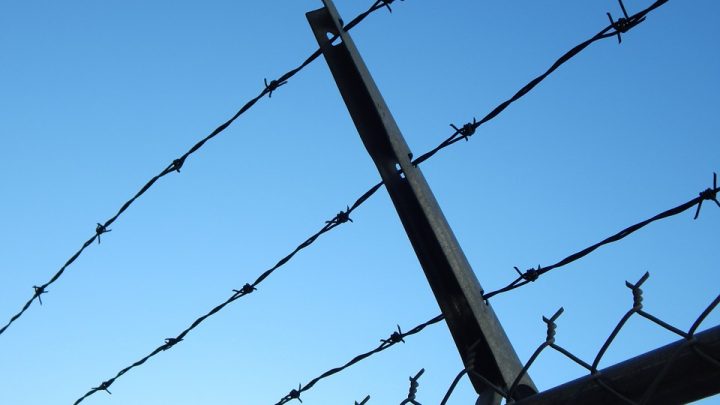 The NSW government has vowed to install almost 3,000 new prison beds to meet the state's growing prison population; which has increased by 12% in the past year alone to reach an all-time high of nearly 12,000.
Premier Mike Baird plans to deliver an extra 2,8000 beds over the next three years alone – 1700 to Grafton prison, 621 to Cessnock, 160 to Nowra, and 135 to the reopened Berrima and Wollongong centres.
The entire plan is expected to cost taxpayers $3.8 billion over the next four years.
"The NSW budget for the next financial year will see an extra $2.2 billion in capital for our prison population and $1.6 billion recurrent to manage that," Corrections Minister David Elliott said.
Reoffending Rates in NSW
Last September, Mr Baird pledged to reduce adult reoffending by 5% by the year 2019, but has done little to address the underlying causes of crime – preferring to "lock more people up for longer" through tough bail laws, longer maximum sentences and mandatory sentencing regimes.
About 48% of all NSW inmates who leave prison return within two years, a rise of nearly 1% each year since 2011. It is a rate second only to the Northern Territory.
In April last year, Mr Elliott publicly acknowledged the importance of rehabilitation programs in reducing reoffending rates, saying: "I want prisoners to leave jail punished, literate and drug-free".
However, prison overcrowding and funding cuts to prison programs have led to shortages in a range of counselling and support services, and reoffending rates have continued to rise.
Skewed Priorities
A 2014 report by the Inspector of Custodial Services found that there were chronic shortages in health, education and vocational support services throughout NSW prisons.
The average waiting time to see a GP had blown out to a month, two-thirds of eligible inmates were refused access to their chosen educational course, and employment opportunities within prisons fell by 10%.
And while setting aside billions for more beds, the government plans to cut the number of specialist teachers and educational officers from 158 to 87, outsourcing teaching positions to less qualified clerks.
In another example of skewed priorities, only about 300 out of 15000 inmates who leave prisons each year have access to the State's major provider of reintegration services, the Community Restorative Centre.
Indeed, the situation for inmates who are released can be bleak, with limited housing and employment support available – the Research by the Public Interest Advocacy Centre found a third of former-inmates spend their first night out of jail sleeping rough.
"In reality, case workers and prison officers are incredibly overworked, particularly at the moment with record numbers of prisoners," Kate Wiechmann of the Prisoners' Aid Association of NSW, said.
"The services, particularly if the person doesn't have complex mental health or addiction needs, are almost non-existent."
So while our Premier and Corrections Minister 'talk the talk' when it comes to reducing reoffending rates, their actions are quite to the contrary.
Criticism
Michael Tidball, the Chief Executive of the Law Society of NSW, has criticised the government's decision to spend $3.8 billion on prison beds:
"This money will do nothing to protect the community better and it will do nothing to prevent crime from occurring," Mr Tidball said.
"There is virtually no evidence from around the world that supports the proposition that tougher sentencing and larger prison populations does anything to protect the community."
Like many others, he is of the view that adequate funding on housing support, mental health services, drug and alcohol rehabilitation programs, and vocational and employment support services is far more likely to 'break the cycle of crime' and reduce reoffending than buying more prison beds.
Lana Sandas, the Chief Executive Officer of the Women in Prison Advocacy Network, is of a similar view, pointing out that:
"Most people who are in prison… are there as a direct result of drug dependency or a mental health condition".
She believes more emphasis should be placed on sentencing options other than imprisonment, arguing that locking people up does little to prevent the cycle of crime.
But with a State government focused on winning votes by being seen as "tough on crime" rather than implementing evidence-based solutions, it seems unlikely that reoffending rates will reduce in the near future.
Receive all of our articles weekly
Author
Sydney Criminal Lawyers
Sydney Criminal Lawyers®
is Australia's Leading Criminal Defence firm, Delivering Outstanding Results in all Criminal and Driving cases. Going to Court? Call (02) 9261 8881 for a Free Consultation.