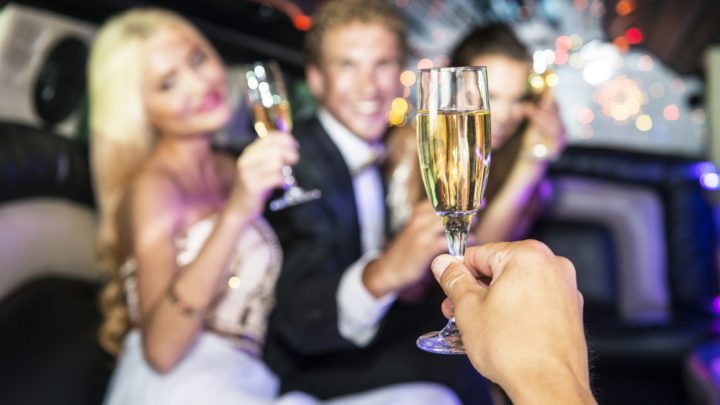 For anyone who's had a difficult 2015, the New Year probably can't come fast enough.
January the 1st marks a point where we can draw a line in the sand and leave the past behind us, looking forward to a positive future.
We all tend to start out with noble New Year's resolutions—to quit smoking, cut down on drinking, live a healthier lifestyle, work towards financial or employment goals.
And yet, many New Year's Eve celebrations are fueled by alcohol – a time when people who don't normally drink raise a glass, or three.
New Year's Temptation
The festive season can be dangerous time for those affected by alcoholism who are trying to avoid a relapse.
Social gatherings where you're reunited with old drinking buddies, remembering traditions involving alcohol, and all the memories of good times past can make it easy to think that just a couple of drinks won't hurt, or that the whole world is partying and you're being left out.
If you've fought through issues with alcohol, you may not want all your hard work to go to waste – after all, it's very easy to fall back into the grips of alcoholism.
How Can I Stay Alcohol-Free?
For those wanting to avoid alcohol this NYE, here a few tips on how to reduce the temptation of a few to celebrate:
Be careful about where you go to celebrate the new year. Sometimes these events are work commitments or family functions that you can't say no to, but be careful about ringing in the New Year with people you know don't support your decision to stay sober.
Bring a friend who doesn't drink, or one who understands your decision to stay sober and is willing not to drink and to support you.
Bring along your own non-alcoholic drinks and don't leave them unattended.
If you start to feel overwhelmed, it may be time to head off. If you feel like you need to provide an excuse about leaving early, have one handy and leave before it things get out of your control.
Trying to Handle a New Year's Without Alcohol
If it's your first sober New Year's Eve for a long time while, here are some tips on how to get through :
Try not to stay home alone. Feelings of loneliness can make it harder to stay on the right track. Think about visiting non-drinking family members or friends who are a good influence.
Arrange your own alcohol-free party. It's not just people who are recovering from alcohol addiction who enjoy sober parties. There are plenty of non-drinkers out there, or people who are looking for a party where they can bring their children with them.
Put your goals on paper. Keeping a journal is a really good way to maintain commitment and motivation. It's also a great way to release fears, frustrations and concerns. Reading back on a journal can help to remind you just how far you've come.
Challenge your romantic memories of alcohol or recreational drug use. If you've made the decision to quit, it usually means that being on alcohol wasn't always great. Try to counter the fond memories by recalling the negative consequences.
You can download written, audio and video content to help support you in your choice to reduce or refuse alcohol. You can take it with you and access it discreetly wherever you are by downloading apps to your smartphone.
If you haven't already joined a recovery group, it might be helpful to surround yourself with people who are facing similar challenges and provide you with access to a mentor who can give you tips and strategies for thinking clearly and making the right choices. If you're not keen on meeting with a group face to face, online forums may be right for you. Many of these groups arrange their own sober parties!
Wishing you a Happy New Year & all the best for a fresh start in 2016.
If you do find you're having trouble sticking to your resolution to stay sober, you can call the Alcohol and Drug Information Service in your State or Territory for help on the numbers below.
ACT: 02 6207 9977
NSW: Sydney 02 9361 8000
NSW country 1800 422 599
SA: 1300 131 340
VIC: 1800 888 236
NT: Darwin 08 8922 8399
Central Australia 08 8951 7580
Territory wide 1800 131 350
QLD: 1800 177 833
TAS: 1800 811 994
WA: Perth 08 9442 5000
WA country 1800 198 024
Receive all of our articles weekly