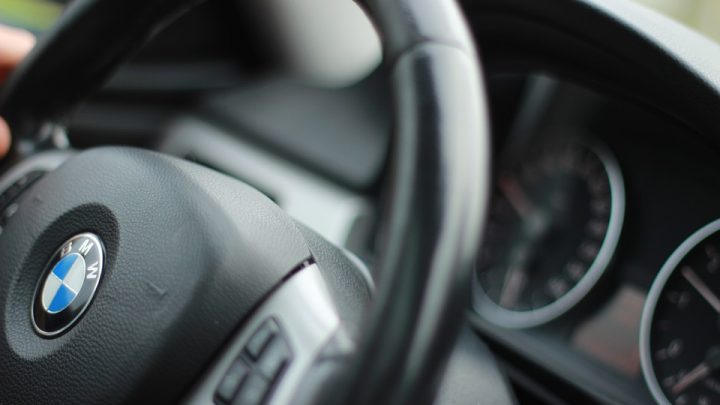 Home to tourist hotspots like Manly and Palm Beach, the Northern Beaches is one of the most scenic areas of Sydney.
But according to data obtained by Fairfax Media, the region also has the highest number of drink driving offences, with police charging 602 drivers in the year to 17 December.
The Tweed / Byron area took out the second spot with 594 drivers booked, with Coffs Harbour/Clarence coming in at third with 507 drivers charged. The top three spots were closely followed by Lake Macquarie and Richmond, with 480 and 468 drink driving offences respectively.
The maximum penalty for drink driving in NSW depends on the driver's blood alcohol reading, as well as their traffic history.
For first-time, low range drink driving (between 0.05 and 0.079), the penalty is an 'automatic' period of six months disqualification and a fine of $1,100, which can be reduced to a 'minimum' of three months disqualficiation if there are good reasons to do so.
For first time, mid-range drink driving (0.08-0.149), the maximum penalty is 9 months imprisonment and/or a fine of up to $2,200, with an automatic period of 12 months disqualification, which can be reduced to a minimum of 6 months.
For first time, high range drink driving (upwards of 0.150), the maximum penalty is 12 months in prison, a year year licence disqualification and/or a fine of up to $3,300, which can be reduced to a minimum disqualification period of 12 months. New laws passed earlier this year require who are guilty of high range drink driving to participate in a mandatory interlock program, where a device must be attached to the driver's car after a period of disqualification.
A first time offender is one who has not been convicted of a 'major traffic offences' within the previous five years.
The data also shows the hot spots for several other traffic offences, including speeding, not wearing a seatbelt, using mobile phone and drug driving.
Speeding
Leading the pack by a mile, the Hume area (which encompasses Goulburn, Bowral and Yass) had the highest number of speeding offences, with 12,228 drivers picked up in 2015.
The Mid North Coast area came in second, with 7,746 drivers, while Camden came in third, with 6,504.
Not Wearing Seatbelt
Not wearing a seatbelt carries a $319 fine and loss of three demerit points – but even the prospect of a hefty penalty has failed to encourage drivers in the St George area to strap up.
Statistics show that 706 drivers in the region were issued with infringement notices – followed closely by the Mount Druitt area, where 619 tickets were handed out. In nearby Bankstown, 602 drivers were booked, while Sydney City held the number four place, with 548 drivers.
Using a Mobile Phone
The Sydney CBD is a hub of busy working professionals, with many relying heavily on their mobile phones each day to make phone calls, send emails and surf the net.
So it stands to reason that the city took out the number one spot for mobile phone offences, with 2,794 drivers booked during 2015. The city was closely followed by Parramatta, with 2,392 drivers booked, while Rose Bay came in at number three, with 1,287 offences recorded.
In November 2012, new laws were introduced making it an offence to use a mobile phone while driving in NSW. Like not wearing a seatbelt, the offence comes with a fine of $319 and three demerit points – but this is expected to permanently increase to four demerit points in the new year.
Drug Driving
It has been reported that many country areas are plagued by an increase in ice users – so it may come as no surprise that the Hume area also took out the top spot for drug driving, with an astonishing 848 drivers charged in 2015.
Macquarie Fields came in at number 2, with 435 drivers charged, while 424 drivers were charged in Wagga Wagga.
These figures are set to increase in the new year, with NSW Police recently announcing a substantial increase in roadside drug testing.
Currently, police administer around 32,000 drug tests per year – but there are plans to increase this to 10,000 by 2017. A decentralised system of drug testing has recently been adopted, with all police cars able to conduct random drug tests – so the chances of being detected are higher than ever before.
The Reasons Behind Offending
Experts point out that there are a whole range of factors that lead drivers to commit traffic offences – including the lack of access to public transportation, cultural experience, employment demands and economic factors.
For instance, the Northern Beaches is widely known to be one of the most inaccessible areas of Sydney, with residents heavily reliant on intermittent bus and ferry services. A journey from Palm Beach to the CBD can take upwards of 90 minutes, and cab rides are notoriously expensive. And with Manly a bustling hub of bars, restaurants and nightclubs, many drivers make the poor decision of driving after having a few too many.
When it comes to seatbelt offences, experts say that these generally occur in areas with high rates of overseas migrants, as many come to Australia from countries with less stringent traffic laws. NSW Police Traffic and Highway Patrol Commander John Hartley explained:
'If you've grown up in Australia you've grown up with seatbelts almost all your life whereas some countries still don't have compulsory seatbelt laws…We see a lot of mothers carrying children rather than putting them in restraints.'
But no matter where you come from or live, it's important to bear in mind that police ramp up their efforts over the holiday season – and it's always better to be safe than sorry.
Receive all of our articles weekly