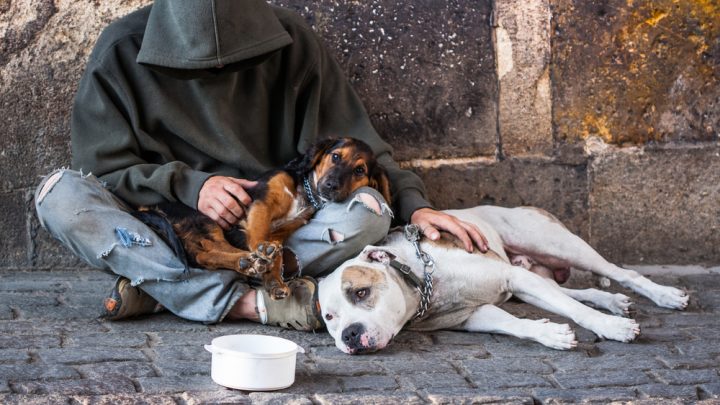 Christmas time should be full of joy and celebration, but for many it's a time of sadness and loneliness.
Thankfully, there are charities out there which make the time a little more bearable for the less-fortunate.
Red Cross Christmas Appeal
The Australian Red Cross helps people all around the year, but their Christmas appeal is a special chance to give a Christmas gift to those in need.
The aim of Red Cross is to help people regardless of who they are or where they live, whether that be in the aftermath of a natural disaster, or caring for the vulnerable such as elderly or hungry children in our community.
The Red Cross provides assistance to people regardless of their nationality, race, religion, class or political beliefs.
This Christmas, just $65 will help 30 elderly people hear a friendly voice on the other end of the phone on Christmas day, and other donations will help people around the world all year long.
$95 can support a young person and help them get back off the street, and $125 can provide 50 families with the tools they need to protect themselves against disasters.
Donating $175 will provide 25 metres of piping, which delivers clean water from natural sources in Myanmar.
Options for donating other amounts, or monthly donations, can be made on the Red Cross Website, where you can also find out more about the good work the charity does.
Swags for Homeless
Over one million Australians have experienced homelessness over the last 10 years, and more than half of those have slept on the streets when they had no other shelter to turn to.
Homeless shelters are often at full capacity, and are forced to turn away those they cannot hold. This is where Swags for Homeless comes in.
Swags is a not-for-profit charity working to provide assistance to the homeless, with 100% of the money raised going into Backpack Beds projects.
Swags partners with Welfare Agencies to distribute backpack beds across Australia, as well as internationally – in New Zealand, the UK, America and Germany.
$85 will cover the cost of a Backpack Bed – a sleeping bag that provides a warm bed at night and rolls up into a backpack making it easy to carry around – and the clever product design has won seven design awards!
Swags for Homeless has even been awarded Best Community Organisation by the Australian Human Rights Commission for the amazing work they do.
Their dedication to helping extends to those who manufacture the beds. Products are made by companies who are certified as providing protection and fair rights to their workers – meaning the charity is ethical from start to finish.
The organisation has assisted thousands of homeless people across the country.
One heart-warming thank you note that Swags received reads: "Thank you for now I can sleep more comfy and wish there was more like you."
How can I help?
No one should be forgotten over Christmas. Sydney Criminal Lawyers® admire the work that both these amazing charities do, not just at Christmas time, but the whole year round. We have donated $500 to each charity.
If you would like to help either of these good causes, just click on the following links: Red Cross Christmas Appeal and Swags for Homeless.
Merry Christmas from SCL!
Receive all of our articles weekly