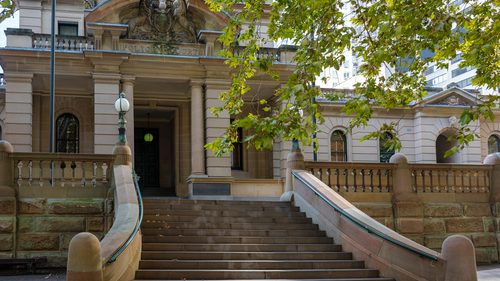 It has been reported that 38-year old Sydney criminal defence lawyer Ali Abbas was formally arrested at Surry Hills Police Station at around 6am today, and charged with being an accessory after the fact of the murder of 15-year old Braydon Dillon on Good Friday last year.
It has further been reported that police papers allege Mr Abbas was involved in the provision of false affidavits on behalf of others in relation to the murder, that he conveyed information about the crime between participants, and that he illegally took a mobile phone into a correctional centre in order for one of those involved to use it.
A report states that "[i]t is understood… [Mr Abbas] is one of a number of criminal lawyers and others allegedly associated with organising false affidavits administered on behalf of key suspects."
Mr Abbas came before Central Local Court today, at which time the presiding Magistrate cleared the courtroom to deal with the case.
The story so far
As reported yesterday, police executed search warrant yesterday afternoon on the Sydney offices and the Brighton Le-Sands home of Mr Abbas in relation to last year's shooting death of 15-year old Brayden Dillon.
Investigators from Strike Force Wongala seized a number of boxes of items from the fourth floor offices, which allegedly included $30,000 in cash, mobile phones, computers and electronic stun devices.
The killing
The 15-year old was killed at his home in Glenfield on Good Friday last year, in what police suspect was an act of revenge for Brayden's alleged role in the fatal stabbing of 18-year old TAFE student Adam Abu-Mahmoud during a fight involving Brayden's brother, 18-year old Joshua Dillon, in 2016.
Six people have already been arrested over Brayden's killing, including Adam's father Mohamed and uncle Abdul.
Mohamed was arrested at Sydney airport last week and charged with a string of offences arising from allegations that he falsified affidavits on behalf of others to provide them with alibis for the time of Brayden's death.
The charges include being an accessory after the fact of murder, knowingly participating in a criminal group and attempting to pervert the course of justice.
The 54-year old is at liberty after successfully applying for bail in Central Local Court last Wednesday.
33-year old Abdul has been charged with organising and financing the murder, and has been remanded in custody after not applying for bail.
The principal offender is alleged to be an associate of Abdul, Conrad Craig, who police say kicked down the front door of the Dillon home just after 6am, threatened Brayden's mother with a pistol and then made his way upstairs to Brayden's room where he shot the teen twice in the head as he lay in bed.
Accessory after the fact of murder in NSW
Section 349 of the Crimes Act 1900 (NSW) makes it an offence punishable by up to 25 years in prison to be an "accessory after the fact of murder".
It is a 'strictly indictable offence', which means it must be finalised in a higher court such as the District or Supreme Court – it cannot be disposed of in the Local Court.
The Judicial Commission of New South Wales explains that:
"Where a person knowingly assists an offender after a crime has been committed, the person is an accessory after the fact to the crime committed by the other person.
"This allegation is known in law as being an accessory after the fact to the offence that was earlier committed by a person who I will describe as a principal offender.
"A charge that a person is an accessory after the fact to a crime committed by another is an allegation that the person giving that assistance has himself or herself committed a crime.
"It is a separate and distinct offence from that committed by the principal offender but it is dependent upon the fact that the principal offender committed a specific crime."
In order to prove the charge of accessory after the fact of murder, the prosecution must prove each of the following elements (or ingredients) beyond a reasonable doubt:
The crime of murder was committed by the principal offender, which in this case is alleged to be Conrad Craig,
The defendant intentionally assisted Conrad Craig,
At the time of that assistance, the defendant was aware of all the essential facts and circumstances that give rise to the precise offence committed by Conrad Craig,
The defendant, with that knowledge, intentionally assisted Conrad Craig by (police are reported to be alleging, among other things, the provision of false affidavits), and
The defendant gave that assistance so that Conrad Craig could escape arrest, trial or punishment for the offence committed by him.
Only time will tell what will come of the proceedings, and indeed of the police investigation as a whole.
Receive all of our articles weekly
Author
Sydney Criminal Lawyers
Sydney Criminal Lawyers®
is Australia's Leading Criminal Defence firm, Delivering Outstanding Results in all Criminal and Driving cases. Going to Court? Call (02) 9261 8881 for a Free Consultation.