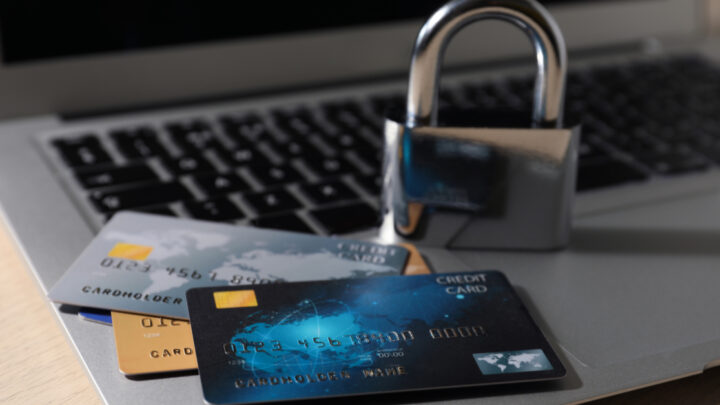 The New South Wales Police Force has issued a fresh scam warning after the arrest of a 46-year old western Sydney man accused of defrauding elderly women of their life savings. 
The women, which include one aged 74 and another aged 80, lost nearly $20,000 after allegedly falling prey to the man who is said to have posed as an employee of a financial institution who was calling to advise that their accounts had been hacked, before obtaining their personal information, attending their homes and taking the cash. 
"Online and phone scams are becoming more frequent, and police will not tolerate scammers targeting any members of the community," police said in a statement
"This was a cowardly act and we are warning the community never to give out your personal details over the phone unless you can verify you are speaking to a trusted source."
The man has been charged with two counts of fraud and two of money laundering.
Fraud
Section 192E of the Crimes Act prescribes a maximum penalty of 10 years in prison for obtaining property belonging to another, or gaining any financial advantage or causing a financial disadvantage to another, where this is done dishonestly and by any deception.
To establish the offence, the prosecution must prove that:
By a deception, the defendant acted dishonestly, 
These actions created a financial advantage over another person's property, or caused them to suffer a financial disadvantage, and
The actions were intentional or reckless.
If the prosecution is unable to prove each of these elements beyond a reasonable doubt, the defendant is entitled to an acquittal.
Section 4B of the Act makes clear that whether the conduct amounts to 'dishonesty is to be determined by the trier of fact – whether the magistrate in the Local Court or the jury or judge sitting alone in a higher court – according to the standards of ordinary people and known by the defendant to be dishonest according to the standards of ordinary people.
Section 192B of the Act defines 'deception' as any intentional or reckless  deception, by words or other conduct, as to fact or as to law, including:
(a)  a deception as to the intentions of the person using the deception or any other person, or
(b)  conduct by a person that causes a computer, a machine or any electronic device to make a response that the person is not authorised to cause it to make.
Money laundering
Section 193B of the Crimes Act 1900 prescribes a maximum penalty of 10 years in prison for any person who deals with the proceeds of crime, being reckless as to whether the proceeds were derived from crime.
The maximum penalty increases to 15 years where the person dealt with proceeds of crime, knowing the proceeds were derived from crime.
It increases to 20 years where the person dealt with proceeds of crime, knowing the proceeds were derived from crime, and intending to conceal that the proceeds were from crime.
'Proceeds of crime' is defined as property that is substantially derived or realised, directly or indirectly by any person from the commission of a serious offence
'Serious offence' is defined as:
Any offence that can be prosecuted 'on indictment' (ie in a higher court)
Supplying a restricted substance, or
An offence committed outside NSW that would constitute the above if it were committed within the state
'Deal with' includes:
Receiving, possessing, concealing or disposing of,
Bringing or causing to be brought into NSW, by electronic transfer, and
Engaging directly or indirectly in a transaction, including receiving or giving a gift.
Duress is a legal defence to both fraud and money laundering charges.
Scams increase in frequency and sophistication 
As scams become more sophisticated, we're all being warned, particularly as we spend more time online too. Recently across Australia, almost 16 million Commonwealth Bank customers were targeted via email asking them to 'confirm' account details. After clicking the button, users were directed to an authentic looking, but fake website, where they unsuspectingly provided their banking details – including personal information and login details. 
In another incident, a Sydney couple purchasing a home inadvertently transferred $1million into what they believed was their solicitor's trust account. According to the couple, the transaction seemed legitimate, particularly because of it's timing – they were in the process of finalising a property purchase and all of the documentation seemed to line up with their expectations. 
They transferred the money, only to receive a call from their solicitor a day or so later asking them to do so – this is when they realised something had gone wrong. 
During the pandemic there were a number of scams around and NSW police have sent out fresh warnings to flood victims in recent days cautioning about people posing as financial or insurance experts promising help and advice, or people purporting to represent organisations collecting donations. Unfortunately, as we witnessed during the horrific bushfires at the end of 2019, scammers have no heart and will target people when they are most vulnerable. 
How can you protect yourself? 
Despite the increasing cleverness of cyber criminals, the only real way you can protect yourself is to be vigilant. In recent months NRMA has been alerting customers entitled to a refund from some insurance policies, and that the refund can be claimed online. 
While some customers have done just that, many elected to contact the company's call centre prior to doing so, to find out if the offer was legitimate. It was. 
But double-checking is a wise strategy. You can't be too careful. 
Keep your security settings up to date, and be wary of who you share your personal details with.  
Always request a receipt for transactions or purchases you make online or over the phone. 
And make sure your children and teenagers are cyber savvy too – they're highly likely to click on links which tell them they've won a prize – and this could unleash malware or a nasty virus that can be difficult, time consuming, and expensive to recover from. 
If you suspect a scam, you can also call the Australian Cyber Security Hotline on 1300 292 371or make a report via scamwatch.com.
Receive all of our articles weekly