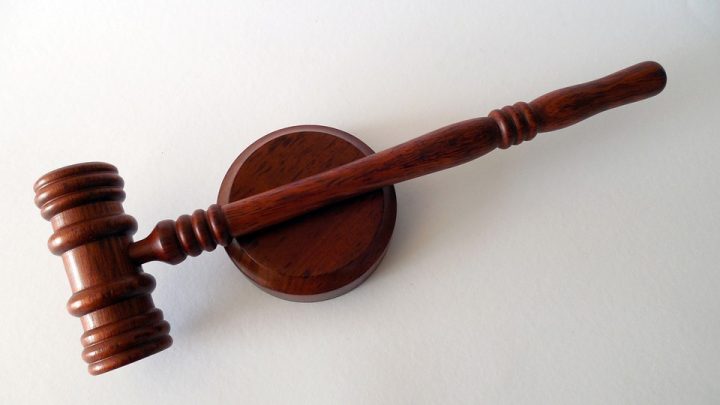 Many cases that are decided in the higher courts become 'precedents', forming part of Australia's common law.
Where relevant, judges and magistrates are required take these previous decisions into account when deciding later cases.
But with thousands of cases going through the higher courts every year, which one is the most frequently cited in Australia's history?
According to Thomson Reuters, it is House v R (1936) 55 CLR 49 – a criminal law case which has been quoted over 1,200 times in subsequent decisions.
It deals with a topic that is still relevant today: the requirements for a successful appeal.
Specifically, House v R relates to severity appeals, which are appeals aimed at reducing a penalty, rather than overturning a conviction.
When Can a Person Appeal?
Section 12 of the Criminal Appeal Act 1912 says that a defendant in a criminal case can appeal:
1. Against their conviction on any ground which involves a question of law;
2. With leave (permission) of the court, on any ground which involves a question of fact, or a question of fact and law; and
3. With leave of the court, against the sentence that was passed.
The question of what is necessary for a successful severity appeal was posed to the High Court in 1936, and the answer remains the same today.
The Defendant: Mr Everard House
Everard House was charged under the Bankruptcy Act, and a sequestration order was made against him.
This meant that his property would be divvied up between his creditors. But before this happened, he pawned some property that he had bought on credit, but did not paid for.
He pleaded guilty to "pawning property obtained on credit within six months of petitioning for bankruptcy". The maximum penalty for that offence was six months imprisonment.
The Federal Court of Bankruptcy sentenced him to three months hard labour, recommending that he serve the time on a prison farm.
Mr House appealed all the way to the High Court, arguing that his sentence was excessive and that material matters were not taken into account.
The High Court decision
In its judgment, the High Court set out the guidelines for severity appeals that are still in place today.
Judges and magistrates have a broad discretion in sentencing offenders – which means that there may be a range of appropriate penalties for any given set of circumstances.
The Court found that the mere fact that an appellate judge may have given a more lenient penalty is not grounds by itself for a successful appeal, stating that:
"It is not enough that the judges composing the appellate court consider that, if they had been in the position of the primary judge, they would have taken a different course. It must appear that some error has been made in exercising the discretion."
At the same time, the Court found that judicial discretion is not unlimited – judges cannot decide matters arbitrarily or capriciously.
And if the primary judge makes a mistake, for example, by getting the law wrong, or allowing irrelevant matters to affect their judgment, then the appellate court may exercise its own discretion in substitution.
The Court further found that it is up to the applicant to establish that the sentencing judge made an error in exercising his or her discretion.
Appeals in Practice
Courts are sometimes reluctant to interfere with the judgments of other courts, unless there has been an error of law, or there some sort of miscarriage of justice.
This is especially the case in the higher courts; for example, with appeals from the District Court to the New South Wales Court of Criminal Appeal (NSWCCA), or to the High Court.
This is not so much the case when appealing from the Local Court to the District Court, where appeals are often referred to as a hearing 'de novo' (new hearing).
When appealing from the Local to the District Court on grounds of 'severity', the District Court judge will normally give the appellant (or their lawyer) a warning if they are considering a harsher sentence. This is called a "Parker warning".
It will often be prudent for the appellant (or their lawyer) to seek leave (permission) to withdraw the appeal at that stage, rather than risking a harsher penalty.
However, justices of the NSWCCA will not normally give such a warning – which means that severity appeals from the District Court to the NSWCCA should only be undertaken in circumstances where the District Court sentence is seen as "manifestly excessive".
Back to Mr House
While acknowledging that Mr House's penalty was somewhat excessive, the High Court held that it was not unreasonable or clearly unjust. The Court therefore declined to interfere with the original sentence.
Although it is approaching 80 years since the judgment in House v R, it is still frequently cited by courts when dealing with severity appeals.
Receive all of our articles weekly