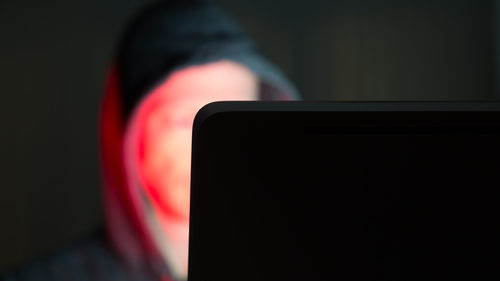 "Police don't have the tools or the power to catch people like me," Kurtis Whaley boasted to a friend of one of his victims shortly before he was arrested at Sydney Airport in February 2019.
In January 2020, the 24-year old from the Northern Beaches pleaded guilty to 54 child sexual abuse offences, including:
Use carriage service to groom person under 16 years for sexual activity, under section 474.27(1) of the Criminal Code 1995 (Cth) ('the Act'),
Use carriage service to solicit child pornography, under section 474.19 of the Act,
Use carriage service to threaten serious harm, contrary to section 474.15(2), and
Use carriage service to plan/procure for sexual activity with person under 16 years, under section 474.25C.
He has now been sentenced nine years and six months in prison, with NSW District Court Judge Ian Bourke SC remarking that his conduct demonstrated "cruel and relentless" methods to "blackmail victims and enslave them… as his sexual plaything."
"The offender came to enjoy the systematic and sadistic use of the internet to seek out, deceive, sexually abuse, and in some cases, enslave his victims," His Honour stated.
Whaley has been in custody since his arrest.
Every parent's nightmare
Over a period of five years, Mr Whaley used Instagram, Snapchat, Skype and other social media platforms to pose as a 16-year-old girl named "Beth" to solicit sexually explicit images and videos from 49 boys aged between eight and 15.
The court heard that Whaley would make threats to share images with a children's family and friends unless they sent more. At other times, he gave a limit of 10 minutes, leaving his victims distressed and forced to 'beg'.
Mr Whaley was put under investigation by the Australian Federal Police after one of his victims – who was 13 at the time – reported the matter to police with his father. Because the father, who  works as a tech security professional, knew to download all relevant data, he was able to provide the police with substantial evidence to enable them to quickly ascertain Mr Wahley's IP address and locate him.
A subsequent raid of Whaley's home revealed multiple devices containing around 700 intimate images and videos of 49 victims.
What parents need to know about keeping teens safe online
Parents need to find a delicate balance between allowing teens some privacy, and also enforcing some strict 'safety online' measures.
As our tweens and teens head into the realm of social media this becomes more important.
Online safety experts generally advise parents to know what platforms and apps their kids are using and how these work. Parents should also encourage kids to do regular privacy check ups and to be aware of the information they share online.
It's also wise to make house rules that mean the devices stay where the parent can see them. Parents should also take a genuine interest in what their kids are doing online. When you keep the lines of communication open, if your children do encounter danger or situation or interaction that makes them uncomfortable, they are more likely to tell you.
On a final note, if you suspect something untoward, it's wise not to simply 'block' the person – it's much better to take concerns to the police and keep the account open until you do.
Receive all of our articles weekly