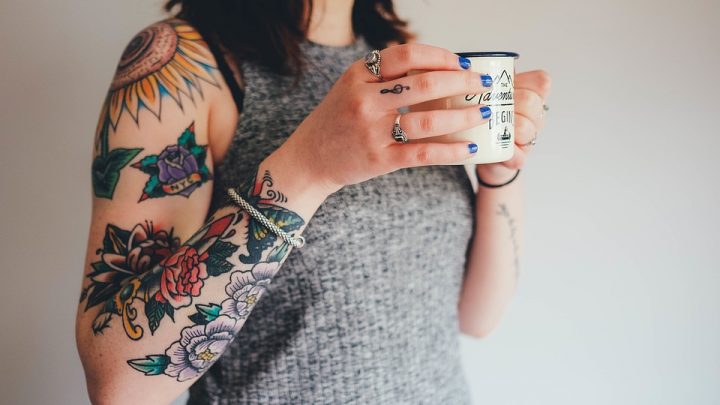 The Fair Work Ombudsman (FWO) has ruled that employers are permitted to discriminate on the basis of tattoos.
The ruling was made in the case of Chontelle McGoldrick, who was denied a job as a flight attendant at both Qantas and Emirates because of a small tattoo on her leg. The 21-year-old had a 2.5-centimetre anchor tattooed to the inside of her right ankle. She claimed both airlines refused to give her a job solely on the basis of the tattoo, telling the FWO:
"They said some cultures and religions find them offensive, so I was told to come back when it's completely gone and there can't be any scarring or marks".
Tattoos in the Workplace
Emirates has since confirmed that crew members are prohibited from having visible tattoos, with Qantas similarly saying tattoos on cabin staff cannot be visible when they are in uniform.
However, not all workplaces are so strict. Human Resources Manager Maree Morgan-Monk believes many workplaces are coming to accept that tattoos make no difference to an employee's performance:
"If someone is intelligent, they're loquacious and are able to conduct themselves in a professional manner within the workplace then I don't think that tattoos should really be an issue," she said.
Legal Status
There is currently no national law preventing employers from banning tattoos in the workplace, or from refusing a job applicant purely because of a tattoo.
"Physical appearance is not a protected attribute under the Fair Work Act," an FWO spokesperson said.
The Fair Work website advises job seekers to familiarise themselves with policies regarding piercings, tattoos and hairstyles in their chosen careers, as these are not covered by anti-discrimination laws.
Current protections generally extend to race, colour, sex, sexual preference, age, physical or mental disability, marital status, family or carer responsibilities, pregnancy, religion, political opinion, national extraction and social origin.
The Australian Human Rights Commission says these protections may extend to certain types of tattoos, such as those connected with a person's ethnic origin or religion. This may include 'sleeve' tattoos on Maori people. Employment lawyer Bianca Mazzarella agrees, adding:
"If the tattoo is not linked to race or religion then it is probably reasonable to not give someone the job because that may not be within their policy or standards," she said.
Prevalence of Tattoos
The ruling is bad news for the hundreds of thousands of Australians who express themselves through tattoos.
A 2012 study by the National Health and Medical Research Council found that one in seven Australians have at least one tattoo. The same study found that more than one-third regret getting them, and one in seven are considering removal.
Paul Roberts from InaFlash Tattoo Removal says many young people seek his services after missing out on a job.
"Tattoos do impact your career and whether you think people should care or not, for lots of employers it's a major issue," he said.
He says there is only a 25% chance of completely removing a tattoo, and that microdermabrasion or skin bleaching agents involve a 12 to 18-month long process.
Receive all of our articles weekly
Author
Sydney Criminal Lawyers
Sydney Criminal Lawyers®
is Australia's Leading Criminal Defence firm, Delivering Outstanding Results in all Criminal and Driving cases. Going to Court? Call (02) 9261 8881 for a Free Consultation.