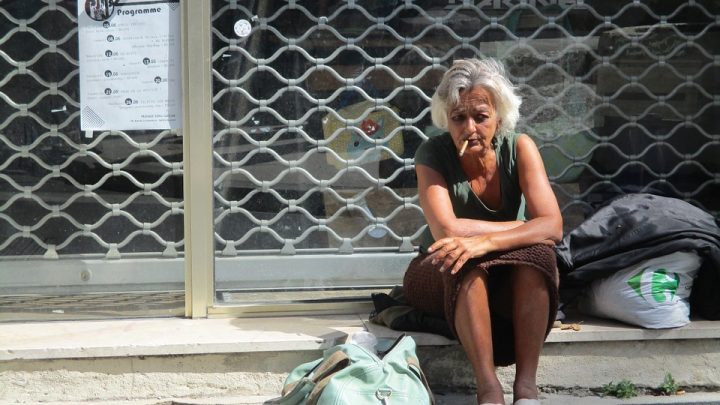 Life on the streets can be tough, and for whatever reason people find themselves homeless, it can be hard to escape the poverty trap.
Fortunately, there are a number of great charities which work towards providing support to the homeless, dealing with the pressing day to day problems that arise from living on the street, and helping them get back on their feet.
Two of these charities are StreetSmart and the Melbourne Period Project.
StreetSmart
StreetSmart fights homelessness through campaigns and events. The charity supports grassroots, community projects which assist homeless people to get back on their feet.
Streetsmart partners with smaller organisations and assists projects which do not get sufficient publicity to reach their goals. The projects are often small and under-funded, which makes what StreetSmart does so important.
DineSmart is an initiative run by StreetSmart that encourages restaurants and diners to assist the homelessness in their community, and coordinates that support.
In the lead-up to the holiday period, each table of diners at participating restaurants were asked if they would be willing to add $2 to their bill, 100% of which would directly to supporting people who are homeless or at risk.
Other projects supported by Streetsmart include:
The Big Issue, supporting vendors of the magazine,
Eureka Mums, which supply baby equipment and clothes to families in need,
Sydney Homeless Connect which helps those who are homeless or at risk to get accommodation and support they need,
Carevan, an organisation that supports homeless people by providing meals, kids cooking and caring programs,
139 Club, a drop in centre and refuge for the homeless and also a provider of a range of services for its clients, and
The Footpath Library, which helps to promote and encourage literacy among the homeless as well as general awareness in the community.
StreetSmart has currently raised and distributed $3,565,065, supporting 452 organisations and funding an amazing 1,147 projects.
The organisation is run by volunteers and 100% of donations go directly towards helping homeless people.
To find out more about the specific charities supported by StreetSmart, click here.
Melbourne Period Project
The Melbourne Period Project helps women who are experiencing homelessness in an often forgotten, yet important area: having a period while living on the streets.
The Melbourne Period Project puts together and distributes packs of sanitary products, including hand sanitisers and wipes.
The initiative was started by full-time worked and mother Donna. With a burning desire to help vulnerable women, Donna talked to outreach organisations, women's health professionals and friends.
One day, a participant in her homeless support group suggested spoke about the difficulties homeless women have with hygiene; especially during their period. Until that point, Donna had never even thought about what homeless women do during that time of the month.
The participant, named Nat, had been homeless herself, and still remembers the humiliation of getting her period and not having the right products to use. She vowed she would never forget what it was like, and would one day help those in the same situation.
Nat's story inspired the creation of the Melbourne Period Project. Each month, sponsors of the project buy an extra packet of sanitary products and send it through, or alternatively donate $5 to buy supplies, which are distributed to women in need.
How can I help?
Due to the nature of our work, the team at Sydney Criminal Lawyers® often comes into contact with those who have struggled with, or been at risk of, homelessness. Drug or alcohol dependency and time in prison are major factors which can lead to homelessness.
We support the fantastic work of both these charities and are honoured to donate $500 to each.
If you would like to help, please click on the following links: StreetSmart and Melbourne Period Project. Every dollar helps.
Receive all of our articles weekly