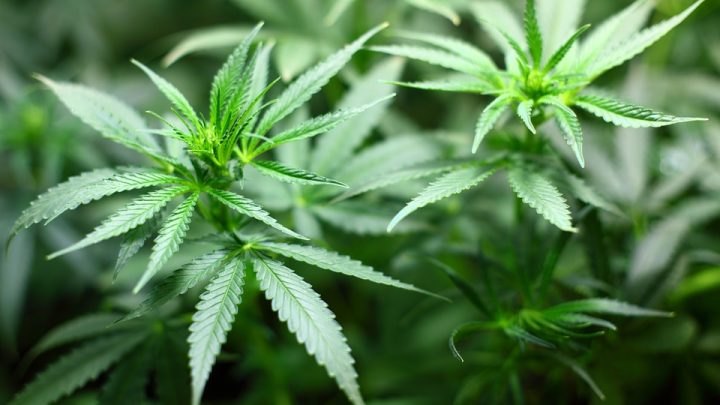 Australian police conducted a record number of drug seizures in 2014-15, according to the recent Illicit Drug Data report from the Australian Criminal Intelligence Commission. The 105,862 seizures represented an increase of 13.7% compared to drug busts during the previous year.
Over the same period, the number of drug-related arrests increased by a whopping 19.5%, from 112,049 to a record 133,926. The Commission's Chief Executive, Chris Sawson, claims the figures suggest the 'war on drugs' is having some success in disrupting illegal drug enterprises.
Trends in Drug Seizures
The Report found that cannabis remains the most commonly detected drug: there was a record 59,271 national cannabis seizures last year, and 75,105 cannabis arrests, an increase of almost 10% from the previous year. There was also a record 35,468 arrests for amphetamine-type stimulants.
Over the past decade, the number of national illicit drug seizures has increased by 91.7%. The total weight of drugs seized increased by 263% and the number of arrests increased by 70.5%.
Despite the huge increase in seizures and arrests, figures suggest that the 'war on drugs' has failed to impact on illegal drug use.
Trends in Drug Use
The latest National Drug Strategy Household Survey (NDHS) suggests that the number of people using illicit drugs has been on the rise over the past decade.
In 2013, about 8 million (or 42%) people in Australia aged 14 years or older used drugs at some point in their lives, including misused pharmaceuticals. Almost 3 million (15.0%) had done so in the previous 12 months, compared with about 2.7 million (14.7%) in 2010.
The Survey also found that in 2013, 8.3% of the population had been a victim of an illicit-drug related incident. Incidents of abuse and violence related to drug use had been trending upwards since 2010.
Relying on wastewater analysis, the Illicit Drug Data Report found that the presence of MDMA and cocaine has been steadily increasing since 2009–10.
Moving Forward
While Mr Sawson has praised our 'zero tolerance' approach to drugs, he also recognises the need for a more holistic approach, saying the Report:
"… acknowledges the critical role of law enforcement efforts, but makes the case that tackling this issue must also include education, training and better access to treatment and services".
And while Justice Minister Michael Keenan has confirmed that decriminalization is not on the cards, he has also recognised the need for preventative and diversionary measures:
"We are being very effective on the supply side," he said. "We've got to work more on the demand side. Last year we did make the most significant investment in drug and alcohol rehabilitation in Australia's history and over time, that multi-faceted approach will pay dividends."
So while the government is continuing to pursue a punitive approach to drugs, one hopes it is slowly recognising the need for harm minimisation measures.
Receive all of our articles weekly
Author
Sydney Criminal Lawyers
Sydney Criminal Lawyers®
is Australia's Leading Criminal Defence firm, Delivering Outstanding Results in all Criminal and Driving cases. Going to Court? Call (02) 9261 8881 for a Free Consultation.