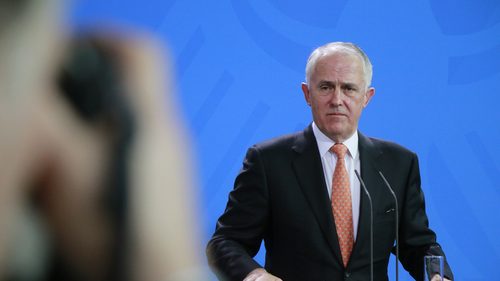 As part of the May budget, the Turnbull government announced its controversial plan to drug test people who are in receipt of social security.
Australian treasurer Scott Morrison described it as a "modest drug testing trial" for 5,000 new Youth Allowance and Newstart recipients, meaning mainly young people. Under the proposal, those who register a positive test result will have their welfare payments quarantined.
Malcolm Turnbull said the two-year trial is a "policy based on love." But few agree that a drug testing program aimed at unemployed young people is something the government is planning to do out of compassion.
Rather, social sector agencies and advocates for the poor have pointed out that the program will target vulnerable youth, and further stigmatise drug use. The scheme seems to be more about distracting attention from unemployment, than providing genuine treatment options for people with drug issues.
Currently, the Social Services Legislation Amendment (Welfare Reform) Bill 2017 is before a Senate inquiry, which will be tabling its report on September 4. From there, federal parliamentarians will be voting on whether to implement this mandatory drug testing program.
That's why people are stepping up now in opposition to the proposal, before it's too late.
The government's scapegoats
President of the Australian Drug Law Reform Foundation Dr Alex Wodak is leading the call. The harm reduction expert has launched an online petition calling for the government to abandon its attempt to deny people with drug and alcohol problems their income support payments.
According to Dr Wodak, the reason the government's proposing the welfare drug testing program is that it's trying to make it seem that there's a connection between unemployment and people with severe drug and alcohol issues.
Indeed, the PM said at the time of the budget that, "There is a big correlation between substance abuse and unemployment." He went on to say that people who have serious alcohol and drug problems are "not able to work, therefore they become welfare dependent."
However, Dr Wodak told Sydney Criminal Lawyers® that "people with alcohol and drug problems make a minuscule contribution, if that, to the stubbornly high levels of unemployment and underemployment that Australia has had since the Global Financial Crisis."
So it's more about smoke and mirrors. It's useful for the government to "create the impression that many people with alcohol and drug problems cause the high levels of unemployment," when actually it's due to the fact there's "not enough demand in the economy," the doctor outlined.
Picked out in the dole queue
A Department of Social Services factsheet states that the drug testing trial will be conducted at three sites, and begin on January 1 next year. The government said this program is "to ensure taxpayers' money is not being used to fund drug addictions."
The tests will be similar to those used by police across Australia in their highly criticised mobile drug testing programs. Centrelink will be utilising saliva, hair follicle and urine samples to track down the culprits.
Like the roadside programs, people will be tested for only three illicit substances: cannabis, MDMA and amphetamines. It seems that while the government is concerned about lending assistance to young people who use certain drugs, it's not concerned about them using heroin, or the wealthier types that like cocaine.
Welfare recipients who test positive will be placed on welfare quarantining, which is the notorious cashless welfare card that restricts how an individual can spend 80 percent of their social security payment. This amount cannot be withdrawn at an ATM, or used to gamble, or buy alcohol.
For job seekers that test positive more than once, they'll be sent to see a "contracted medical professional" to have their substance use assessed.
Doublespeak
The government has repeatedly stressed that welfare drug testing will be randomly carried out at three trial sites. However, in reality, the system is anything but random.
The treasurer has explained that the three sites will be "targeted areas" of high drug use, because these are the best places "to start with a program like this." And the government is going to use the results of the national sewage testing program to ascertain in which areas drug use is highest.
From there the factsheet outlines recipients "will be selected for the trial on a random basis." To do this Centrelink will use "a data-driven profiling tool developed for the trial to identify relevant characteristics that indicate a higher risk of substance abuse issues."
So individuals who are most likely to be using drugs in areas where illicit substance use is prevalent are going to be selected for the testing. It might be time to ask how the government defines the word random.
It failed overseas
As Dr Wodak points out, previous programs similar to the government's proposal carried out in New Zealand, the US and the UK "were disappointing and expensive." And they "were not based on good evidence."
In New Zealand, a similar program was set up to drug test welfare recipients applying for certain jobs. Of the 95,000 people tested, only 450 failed the test, and experts have described it as a waste of taxpayers' money. While in the US, programs like these have been ruled unconstitutional by the courts.
A 2013 Australian National Council on Drugs position paper found there would be "ethical and legal issues" in trying to implement such a program. It also found that drug testing programs infringe on an individual's rights to bodily and information privacy.
Rising opposition
On Monday, shadow minister for social services Jenny Macklin issued a statement outlining that Labor would oppose the government's drug testing proposal. However, this doesn't mean it won't be passed, as some crossbenchers may vote for the bill, Dr Wodak warned.
The government is proposing this program at a critical moment when the war on drugs is beginning to be acknowledged as a failure worldwide. And in Australia the tide of change has been rising of late.
Last year's Australian National Drug Summit called for the recognition of personal illicit drug use as "a health issue, not a criminal one." And this year's Australia 21 report called for an end to the law enforcement approach to recreational drug use.
"Just when an increasing number of countries are starting to see people with alcohol and drug problems as having a health condition, rather than as criminals," Dr Wodak concluded. "Australia could be stepping back in time.
Receive all of our articles weekly