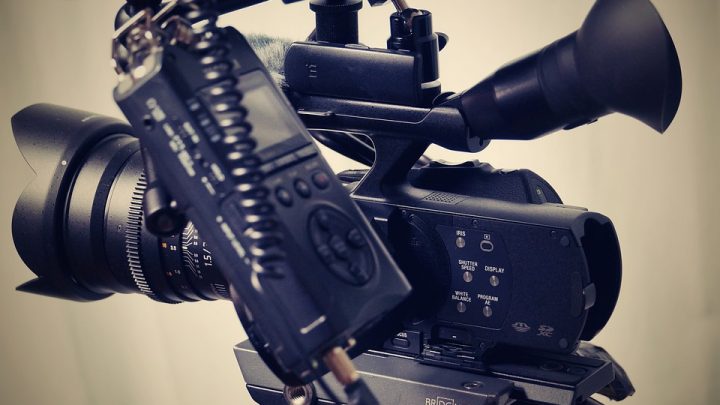 A plan to allow the broadcasting of some criminal matters on television is being considered by the NSW Government.
Under the plan, announced by NSW Attorney-General Greg Smith last month, there will be a presumption in favour of allowing final proceedings such as verdicts and sentencing in judge-alone trials to be broadcast live by television stations.
Currently, TV cameras are not allowed to broadcast live from inside NSW courtrooms, and journalists must rely instead on pen and paper.
So what are the implications of allowing TV cameras into NSW courts?
Television dramas versus reality
Allowing TV cameras into courts in America has given rise to the often-sensationalised broadcasting of criminal trials, and to a number of reality court TV programs.
The popularity of these broadcasts is probably also fed by the prevalence of fictional American courtroom dramas. But these programs are not an accurate representation of what really goes on in our courts.
Lawyers aren't allowed to walk around a courtroom and approach a witness with harassing questions.
There is rarely one defining "you can't handle the truth" moment where a witness is caught off guard by the experienced and tricky questioning of a criminal defence lawyer.
These shows achieve exactly what they aim to – drama, exaggerated for television.
In reality, while there is excitement to a certain level in our own courts at times, the process of a trial or a hearing, the deliberation of a verdict by jurors, or the delivering of a sentence by a judge, are well thought-out decisions.
The emotion is left behind to ensure that a defendant is treated fairly, that jurors consider the evidence impartially, and that the sentences that are imposed are consistent with other cases that have come before the court.
While trials, sentences, and the delivering of verdicts is usually open to members of the public (unless the court is closed to protect sensitive evidence), very few people have time in their day to sit in a courtroom – certainly when the matter does not involve them.
As a result, perhaps there is a certain mystery to how our courtrooms are run, and to fill in that mystery, people look to television.
The proposed plan
The proposed legislation will initially apply to final proceedings in certain criminal matters in the Supreme Court, but could later be rolled out to include other courts.
Mr Smith is also considering introducing web streaming for certain court proceedings. There will be defined exceptions, particularly in circumstances relating to the broadcast of sensitive material, or compromising the safety of a person involved in the hearing.
For example, filming will not be allowed if it could reveal the identity of any juror, protected witness or victim.
Filming of anything that relates to suppression orders, or material that reveals a certain police methodology, such as the undercover police operation in the Daniel Morcombe case, will also not be allowed.
The positive implications
Mr Smith said the legislation aimed to help to make courts more open and accountable, and to help demystify the legal process and show the public how our courtrooms operate and how decisions are made.
In this way, the legislation could have a number of positive implications. For example, members of the community have been disappointed with the sentences recently given to some offenders, including Kieran Loveridge, who was sentenced to a minimum four-year prison term for the manslaughter of Thomas Kelly after a one-punch attack in Kings Cross.
Perhaps if cameras had been allowed in the hearing, it would have led to a better public understanding of how the judge arrived at a sentence term that was consistent with previous cases that had come before the court with similar facts.
Judges have to give their reasons for their decisions and when those reasons are broadcast to a person's living room or smartphone, it may perhaps highlight how sentences are actually deliberated and considered decisions, and are not simply arrived at based on emotion.
It would show how there is more to an offender than the moment that they offend – that they have a personal background to be considered, that they may have expressed remorse, or that they may have been provoked.
What about the negative?
Allowing trials to be filmed can result in a theatrical circus (such as the OJ Simpson trial in America) and in the breach of the broadcasting conditions that are designed to protect sensitive witnesses, or evidence.
For example, in the murder trial of athlete Oscar Pistorius in South Africa, which is currently being live-streamed, one television station broadcast the image of a witness who was entitled to privacy.
The trial was adjourned and the station responsible was warned, but the witness's privacy had still been compromised.
By not allowing the entire trial to be broadcast by TV stations, the tone of the proceedings is not undermined and the ultimate goal of a fair trial is not compromised.
While the NSW Government's proposal, at this stage, does not allow broadcasting of a trial itself, perhaps we have to be cautious about opening the door and allowing filming of one step of the proceedings, to ensure that does not later open the door to the entire trial process.
This proposed legislation has been welcomed by a number of groups, such as the Victims of Crime Assistance League, and even the judiciary.
If the legislation is signed off on, NSW will become the first state in Australia to introduce this sort of law.
Receive all of our articles weekly