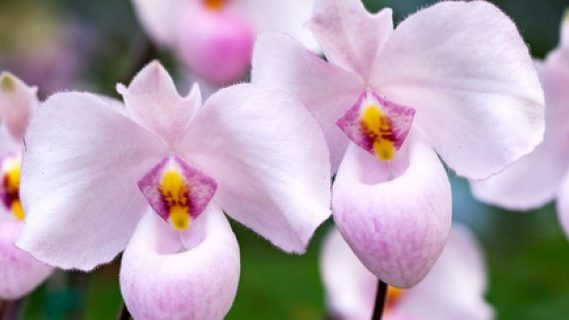 Darren Galea was kidnapped by two men. His wrists were bound and he was taken to Duck River Reserve on Mona Street in Auburn. He was walked out into the bushland park and lost a thong along the way. He was then shot point blank in the back of the head under a bridge.
Nearby residents heard the shot ring out at around 12.30 am on January 16, 2014. At 6am the following morning, a jogger found the body of the 34-year-old. He initially thought Mr Galea had been decapitated, such was the impact of the bullet.
This mysterious execution-style murder of a reserved orchid grower has left police baffled ever since, as they cannot identify a motive for the killing of the beloved family man.
The killers return to their victim's residence
An hour after his death, Mr Galea's white Toyota Corolla hatchback was driven to the cul-de-sac outside his South Wentworthville house and torched, along with his wallet and phone that were inside the vehicle.
A nearby camera captured another old white Corolla being driven in and out of the street around the same time. It left with two men seated within.
Last known whereabouts
At around 4.30pm on the day he was killed, Mr Galea left the McDonald's restaurant, where he was the manager. He stopped on his way home to buy some orchids, which were his passion. A friend then saw him at a service station on Merrylands Road, Merrylands, at around 8.20 pm.
Police have no idea of his whereabouts over the four hours leading up to his tragic death. But they believe he was forcibly taken and bound by the two men prior to arriving at the park.
A case of mistaken identity
However, police suspect the killing may have been a case of mistaken identity, as the act bears the hallmarks of a Sydney underworld hit. There was nothing to link this quiet member of the local orchid society to organised crime.
Mr Galea had little to do with anyone outside of his family and work associates. He had no debts and hardly any social circle. His phone records show that all text messages and calls he made were to his relatives and workplace.
Most of the money he made managing two McDonald's restaurants in Granville and Merrylands went towards paying off the mortgage on his small bungalow house.
Alleged sexual assault
Strangely, shortly after his death, police received a report that Galea may have been murdered due to his involvement in the sexual assault of a six-year-old girl in a toilet block in Guildford, a week prior to his death.
However, Detective Inspector Mark Henney from the Homicide Squad assured the public that police had conclusively determined that Galea had nothing to do with the incident.
Appeal for information
On the third anniversary of Mr Galea's death, police are calling for anyone with knowledge about the incident to come forward.
"Normally, with victimology, we would ask: 'Who did they associate with? Who were they in communication with? Let's go through the list of people he knows," officer Henney told Fairfax Media. "But in this case, there is nothing."
The detective inspector added that the fact Galea was bound and walked to his death suggests his killers wanted something from him, or were after information he may have been privy to.
Gun linked to underworld shootings
Although the gun used to shoot Mr Galea has never been recovered, police say ballistic tests of the bullet have linked the weapon to two other gangland style shootings.
They say the first occurred at a house on Eddy Street, Merrylands, in May 2011. According to police, this was a Nomads motorcycle club related drive-by shooting targeting the Tajjour family, who are related to the notorious Kings Cross nightclub owner John Ibrahim.
A family was living in the house that had no known links to organised crime. A man and two women were at home and the bullets narrowly missed one of them. Mouhamed and Sleiman Tajjour, cousins of Mr Ibrahim, were former residents at the house.
At the time, there had been a spate of nine drive-by shootings in the western Sydney region. Bankstown Chief Superintendent Peter Gillam remarked somewhat ominously that "it might not be a case of if something happens to some innocent party, but when something happens."
The second incident was the drug-related shooting of a man at Station Street, Auburn, in July 2012.
In memory of an orchid lover
In a fitting remembrance for a man who spent his hours growing orchids, a new orchid hybrid was propagated in memory of Darren Galea in January 2015, on the first anniversary of his death.
''Unfortunately at orchid societies in general, with so many older members, you do get some deaths," Parramatta and District Orchid Society president David Banks told the Parramatta Sun at the time. "But when it's a younger person – and it's a murder – it's like unchartered ground.''
A red cattleya hybrid was grown at the Timonee Orchids nursery at Mondrook in Mr Galea's honour. And once it bloomed, an application was sent to the Royal Horticultural Society in London to have the name Memoria Darren Galea officially registered.
''It's our little expression to remember him in the orchid fraternity,'' nursery owner Ray Clements said.
Receive all of our articles weekly