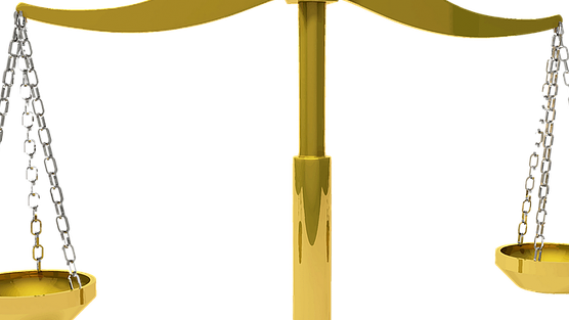 By Blake O'Connor
Most would agree that the wrongful imprisonment of a person constitutes a serious failure in the administration of justice.
However, the fact that upwards of 300 people have been exonerated in the United States through the 'Innocence Project', and local examples like the cases of Lindy Chamberlain, Andrew Mallard, the Mickelberg brothers, John Button and the recent appeal of 'JB' demonstrate that wrongful convictions occur around the globe far more often than many would like to admit. Indeed, convictions based upon tenuous evidence have recently been the subject of popular media like Making a Murderer and Serial.
On many occasions, wrongful convictions have stemmed from false confessions – including those resulting from threats, duress, intellectual incapacity or mental illness.
The case of the Norfolk Four is a chilling example of what can happen when the criminal justice system fails to investigate all the relevant facts, engages in bullying and intimidation tactics and refuses to release inmates despite clear evidence of innocence.
The case has it all: wrongfully accused, false confessions, threats of death, the real killer and crooked investigating detectives.
Murder, Rape and the Wrongfully Accused
In 1997, Michelle Moore-Bosko was brutally sexually assaulted and murdered in Norfolk, Virginia.
Detective Robert Glenn Ford was called in to investigate the case. He interviewed a neighbour who said Daniel Williams was obsessed with the deceased.
Mr Williams and friend, Joseph Dick, both US Navy Sailors, were subsequently interviewed by Ford who elicited confessions from both men after upwards of eight hours of relentless interrogation.
The first problem was that the confessions were inconsistent with each other – Williams said that he alone committed the killing, whilst Dick said he was with Williams at the time. Further, U.S Navy records showed that Dick was aboard the USS Saipan at the time of murder.
Pausing here for a moment, a reasonable detective faced with these inconsistencies would normally step back and consider the reasons for the glaring inconsistency and strength of the seemingly airtight alibi. That did not occur here. In fact, the inconsistencies widened as the investigation went along.
Williams claims to have committed the killing by bludgeoning the victim to death with a shoe. However, the Coroner's report found that the deceased died due to multiple stab wounds. Further, DNA evidence at the scene excluded both Williams and Dick! Faced with this difficulty, Detective Ford interrogated Dick further – saying he would receive the death penalty if he did not name someone else. It was only then that Dick named Eric Wilson and Derek Tice as co-conspirators.
With the new co-defendants named, a third problem arose. The stab wounds were of a uniform depth and clustered closely together – which forensic evidence found was inconsistent with multiple killers.
Despite these inconsistencies and exculpatory evidence, Williams, Dick and Tice were convicted and sentenced to life imprisonment in 1999. Wilson was sentenced to 8 and half years for sexual assault.
The Real Killer
At the same time, serial offender Omar Ballad sat in prison for raping a 14 year old girl. Whilst there, he sent a threatening letter to a female acquaintance admitting that he alone killed Bosko.
Astonishingly, Ballard's DNA matched that found at the murder scene; proving he was indeed the killer. He was then interviewed and quickly confessed, and his version of events matched the physical evidence found at the crime scene. In a final blow which should have removed any doubt about the innocence of the Norfolk Four, Ballard insisted that he operated alone.
Armed with mountains of exculpatory evidence, the Innocence Project got involved. The Project petitioned vigorously for the men's convictions to be overturned, and they were partly successful when Governor Tim Kaine granted a conditional pardon to Tice, Williams and Dick with the further man Wilson having already been released after serving his full sentence for sexual assault.
The men were released after spending more than 11 years in prison. However, they should never have been there in the first place. Indeed, Larry Smith and 25 other FBI agents coined a letter to the Virginian Governor stating:
"The confession should not be at the end of the investigation, you should corroborate the facts and circumstances of the confessions with the crime scene".
This is consistent with arguments put forth by the men's lawyers who argued that the confessions were obtained after many hours of denials and under threat of the death penalty.
Finally, proving Detective Fords bad character, he was convicted in May 2010 on a felony charge of 'accepting payments from criminal suspects in return for favourable treatment'.
Reliability of Confessions
History is littered with examples of people confessing to crimes which they never committed.
As previously reported, a range of factors can affect the truth of a person's statement, including intimidation tactics by police and mental disorders.
Intellectual incapacity has been a central feature of the Netflix series Making a Murderer as Brendan Dassey, one of the co-accused, had an IQ score below the cut-off for intellectual disability. In that case, his interrogators asked leading questions to the child without a lawyer being present.
It is indeed troubling that these cases occur more often than they should, or at all. They highlight the fact that the legal system does not always get it right, especially when those gunning for a conviction will go to any lengths to close the case.
Receive all of our articles weekly
Author
Sydney Criminal Lawyers
Sydney Criminal Lawyers®
is Australia's Leading Criminal Defence firm, Delivering Outstanding Results in all Criminal and Driving cases. Going to Court? Call (02) 9261 8881 for a Free Consultation.