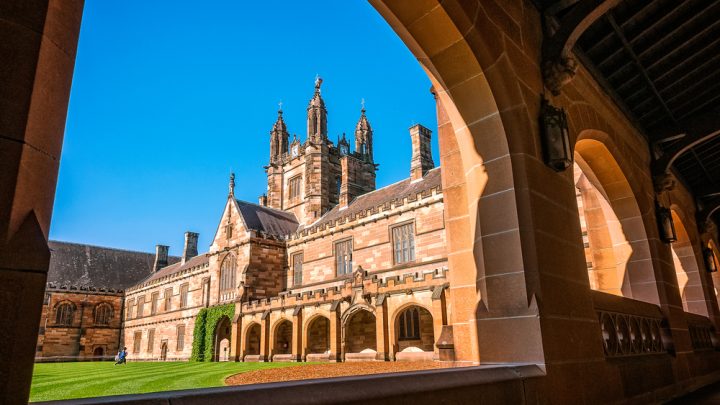 Federal education minister Dan Tehan has proposed tough new criminal laws which would see students who submit exams and assignments written by others, as well as those who receive fees to write material which they know will be submitted in the names of others, face up to 2 years behind bars.
Engaging the services of 'ghost writers' is nothing new, with a recent survey finding that 70% of academics suspect at least some of their students of paying others to write their university papers.
In 2014, ghost writing service McMaster made media headlines after it was reported to have turned over at least $160,000 over the first ten months of that year. The company was suspected to have written up to 900 fraudulent assignments for overseas students, primarily students from China, and to have used various marketing techniques to attract customers.
One flyer posted at the University of Technology, Sydney is reported to have read:
"Are you racking your brains on your school work? Do you worry about spending $3000 retaking tuition on the failing subject? Leave your worries to MyMaster and make your study easier!".
The alleged mastermind of that company, Chinese-born businesswoman Yingying Dou, is reported to have been at the helm of a 100 strong workforce of writers who serviced hundreds of students at various Australian universities.
An investigation into the service led to the expulsion of several students.
The proposed legislation
The main focus of the proposed legislation appears to be the companies who provide such ghost writing services, who would be subject to fines of up to $210,000 in addition to the 2 year prison sentence faced by their directors.
"Anyone who helps students cheat through their university exams or during the writing of essays will face stiff penalties", according to Mr Tehan.
However, the minister admitted the sanctions would not extend beyond Australian borders, and businesses would be able to set up operations overseas.
That said, the laws could be used to target and block overseas sites from providing the services.
"We are going to use blocking to make sure that they cannot provide those services", Mr Tehan told the media.
"We have to make sure that all hardworking students, who do the work, who do the hard yards, don't face competition from students who use cheating services".
Fraud in New South Wales
Section 192E of the Crimes Act sets down a maximum penalty of 10 years in prison for any person who obtains property belonging to another, or obtains any financial advantage or causes a financial disadvantage to another, where this is done dishonestly by any deception.
To establish the offence, the prosecution must prove that:
By a deception, the defendant acted dishonestly, and
These actions created a financial advantage over another person's property, or caused them to suffer a financial disadvantage, and
The actions were intentional or reckless.
If the prosecution is unable to prove each of these elements beyond a reasonable doubt, the defendant is entitled to an acquittal.
Deficiency in current laws
The law against fraud would not appear to capture ghost writing services, as the requirement of deception is not satisfied; in other words, the student is not being deceived.
There is also a strong argument that students who submit false papers are not captured by the section, as they are not obtaining a direct financial advantage as a result of the conduct.
The conduct is also unlikely to be captured by laws against using a false document or possessing a false document under sections 254 and 255 of the Crimes Act respectively, as the financial advantage element is deficient, as is the alternative element of influencing the exercise of a 'public' duty.
Receive all of our articles weekly