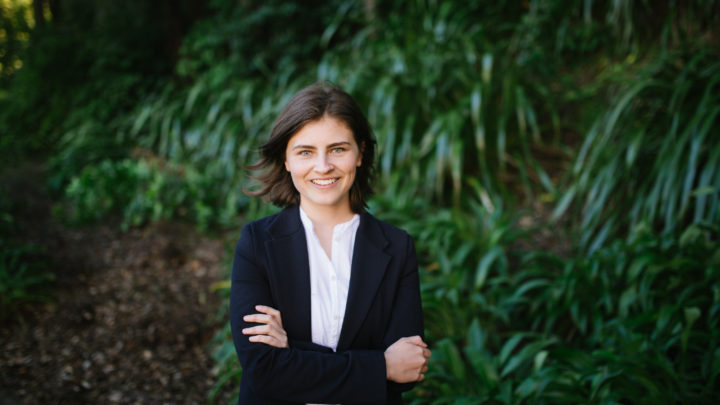 New Zealand justice minister Andrew Little announced on 7 May that all three political parties that from the minority coalition government have agreed to the foundational elements of a legal and regulated cannabis market that the nation is set to vote on at next year's national election.
The minister confirmed that the referendum outcome will be binding, meaning that if the NZ community votes yes, the government will be required to pass legislation to make personal possession and use of the plant lawful, as well as establish a legal supply chain.
NZ Green Party MP Chlöe Swarbrick, who worked on the cannabis referendum cabinet paper with Mr Little, joined him at the Tuesday press announcement. It was her party that prioritised the national cannabis vote as part of its confidence and supply agreement with the NZ Labour Party.
The Green Party drug law reform spokesperson has pointed out that a successful referendum would make Aotearoa New Zealand the first nation in the world to legalise cannabis through a national vote. And she stresses the regulating of the plant is all about reducing community harms.
Taking the lead, again
Many in the Australian cannabis community are keeping an eye on the vote across the ditch, as they wonder what sort of implications it could have for our country. Apart from the Liberal National government's recent habit of deporting Kiwis in droves, the two nations have a close relationship.
Of course, there are moves underway in Australia to legalise the plant. The Australian Greens have it as part of its policy platform. The NSW Greens are in the process of producing legislation to regulate it in this state. And a Labor bill in the ACT looks set to legalise personal possession and use there.
However, as renowned cannabis practitioner Dr Andrew Katelaris said a few weeks back, locals over here involved in cannabis treatments had once hoped to be a focus of the global movement. But, since medicinal cannabis' supposed 2016 legalisation in this country, little progress has taken place.
And the nation that's repeatedly shown itself to be one of the world's most forward-thinking, New Zealand could easily surpass the beleaguered medicinal cannabis system our federal government has implemented. And the Kiwis only just passed their medicinal legislation last December.
Legalise it, don't criticise it
Ms Swarbrick recently attended the 62nd session of the UN Commission on Narcotic Drugs. And she discussed regulation with representatives from Uruguay and Canada – where cannabis is legal nationwide – as well as with delegates from some of the ten US states that have lifted prohibition.
Sydney Criminal Lawyers spokes with Ms Swarbrick about the basic elements of the NZ cannabis legislation that have already been established, why it's a Greens' priority to see the drug regulated and what she expects the benefits of ending cannabis prohibition in her country will be.
Firstly, on 7 May, details were released about the New Zealand recreational cannabis referendum, which is going to be binding and held at the same time as the 2020 national election.
Ms Swarbrick, what's already been established in regard to how a legal and regulated cannabis market would operate in your country?
What we have announced is the basis of the regulation. So, there's still quite a bit of detail that has to be worked through and then released. Because the intention is to produce a detailed piece of legislation, which would obviously be passed with a majority vote.
What we have announced is that the legal age of purchase would be 20 years old. We have established that there's going to be no advertising. And there will be provision for personal cultivation.
They're the first principles that we're applying to reduce problematic usage, fund mental health and addiction services, and to also reduce the control of the black market.
There will also be licenced premises where you can use cannabis, is that correct?
Yes, that's correct. We have made it abundantly clear that the only places where people will be able to consume cannabis are on private properties or on licenced premises.
I understand your party is behind the referendum. Can you tell us a bit about how that came to be? And why it's such a priority for the Green Party to get recreational cannabis off the ground?
When we were helping to form this government, we negotiated through our confidence and supply agreement twenty key priorities and commitment areas.
One of those, number 19, is to see drugs treated as a health issue, and part of that is a referendum on the regulation and legalisation of cannabis on, or by, 2020.
So, we've been working on fleshing out what that actually means over the past 18 months.
This is a priority for us amongst a raft of other things. Another key priority area for the Greens has been the zero carbon bill, which will reduce New Zealand's emissions to net zero by 2050.
But, one of the reasons that drug harm reduction is important to us, is that it has been a long-standing part of our values to basically see harm reduced within communities.
So, the reason why we want to see cannabis regulated and legalised, as opposed to decriminalised, is that decriminalisation solely removes penalisation from users.
It doesn't deal with the quality or the potency of the product, and therefore, with issues that can arise when people use it.
Also, it doesn't deal with the supply chain. It leaves it in the hands of gangs and that's problematic, because whether you have complete black market gang control, or a completely free market – which is the opposite of what we are trying to produce in New Zealand – then you have players who are seeking to exploit the vulnerable and make as much profit as possible.
The latest date for the next NZ election is November next year. What sort of process has to take place between now and then in regard to the finer details of the how the market will operate, as well as how the national vote will take place?
Interestingly, simultaneous to all of this, New Zealand is presently developing our regime for medicinal cannabis.
At present, Pharmac – which is the independent body that's responsible for allowing medicine into the country – has only allowed for two different medicinal cannabis products that are hugely expensive to come through that regime.
The medicinal cannabis regulations are presently being developed. And they have to be released by the end of this year: the medicinal cannabis standards for local cultivation, production and licencing. So, that's all taking place simultaneously to the cannabis referendum.
In terms of the passage of the referendum, and the legislation that it would be enacting, the major things that have to occur are actually noted in the cabinet paper, which has been released publicly.
These include the cross-party group that's going to be led by the minister. That's really important in producing a sustainable piece of legislation that addresses the concerns of every party in parliament – as much as we possibly can – to come to a consensus on the best way forward to reduce harm for the country.
There's also going to be stakeholder engagement. And I personally, in my capacity as a member of parliament, will be travelling around the country and engaging with communities about their concerns, and feeding that into the legislation.
The hope is that we have a fully drafted bill that goes out to the general public, so that they're aware of what they're voting on.
And that we have a respectful, mature debate about the evidence and why things are set at the level of where they are in the legislation towards the end of this year/start of next year.
So, when New Zealanders come to vote, what will they be asked?
It will be a straightforward binary question that will be along the lines of, should New Zealand regulate cannabis per the XYZ bill? They will be voting on a simple yes or no question on that draft law.
You're the Green Party drug law reform spokesperson. You've already touched on this, but in your understanding, what sort of impact is cannabis prohibition currently having? And if the referendum is successful, what are some of the positive impacts you expect regulation will have?
We know from the most recent Ministry of Health data, which is 2015, that approximately 11 percent of the NZ population are using cannabis on an annual basis.
At present, those people are obviously purchasing from the black market. They have no idea about the quality of the product that they're getting or the potency, and therefore, the effects that it's having on them or their body.
We also know from other data that a substantial number of people who do experience negative side effects from drugs like cannabis don't access help for fear of prosecution.
So, with all of these problems currently occurring in the shadows, add to that the fact that 80 percent of New Zealanders – per the Dunedin longitudinal study – first have an encounter with cannabis and use it by the time that they are 20 years old.
The majority of those people access it while they're at high school. It's currently easier to get cannabis than it is to get alcohol, because of the legal duty of care and the licensing requirements that come with being a legal actor inside the alcohol market.
Those are all of the problems that we currently have.
Legalisation is not liberalisation. It's actually about restricting access and having a sense of control.
The intention is education, in terms of the harm that comes with this product. It's about regulation, in terms of where people can use it. And also, it's ensuring that they can access help if they need it.
It opens up a new source of tax revenue, which can then obviously be invested into health and addiction services.
And lastly, Ms Swarbrick, as you've said, if the referendum is successful, NZ "will become the first country in the world to nationally legalise and regulate cannabis through a vote of the people".
So, what is the support for this like in your country? And what do you expect the outcome of the referendum is going to be?
What we've known for at least the past five years through public opinion polling is the large majority is in favour of cannabis law reform. Where it appears that there's the biggest element of confusion is on the differences between decriminalisation and legalisation.
That is obviously one thing that I have to address over the next 18 months: engaging with the public as to why we are pursuing regulation, as opposed to simple decriminalisation. And again, it's that sense of control.
There is a lot of conflation with this notion that somehow legalisation will lead to liberalisation, which is the opposite of what I'm advocating for.
So, we know that public opinion polling is in favour of law reform in the area. It's hard to say what the outcome will be. Obviously, I'm advocating for a yes vote.
But, it's going to be really important in the lead up to the vote that the general public is being informed. And that the media is placing a critical eye over arguments for both sides, because the last thing that we want is a campaign fuelled by hysteria.
Receive all of our articles weekly