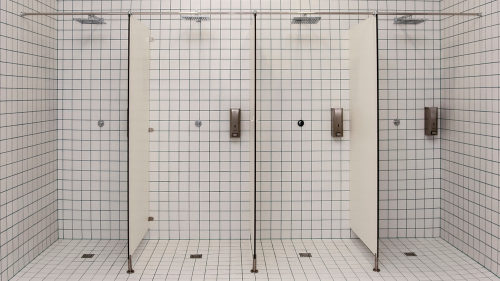 A truck driver has faced Downing Centre Local Court accused of using his mobile phone to film a naked woman while she was showering at the Sydney Morning Herald's Sydney offices, and film a woman while she was showering.
The 25-year old man, Braiden Head, from Western Sydney, allegedly entered the female changing rooms in the building between 10.10am and 10.30am.
The woman claims she entered the shower at around 10am and, several minutes later, noticed the phone pointed at her. She says she attempted to chase the person but failed to catch up with him, before contacted police who arrested and charged the defendant the following day.
Mr Head is not an employee of the Nine Entertainment Co. Holdings Limited – the owners of the Sydney Morning Herald. Nine's management says they are unaware how the man entered the building, although it has been reported he is a driver for a uniform and wash room supply company.
Mr Head has pleaded not guilty to filming a private act without consent and is scheduled to reappear in Downing Centre Local Court in April.
The offence of filming a person engaged in a private act
Filming a person engaged in a private act Is an offence under section 91K of the Crimes Act 1900 which carries a maximum penalty of 2 years in prison.
To establish the offence, the prosecution must prove beyond reasonable doubt that:
You filmed another person,
The person was engaged in a private act,
The filming was for your sexual arousal or sexual gratification,
You did not have consent to undertake the filming, and
You knew you did not have consent to undertake the filming.
The maximum penalty increases to 5 years in prison where:
The person filmed was under the age of 16, or
You installed a device for the purpose of the filming.
A 'private act' is defined as:
A state of undress
Using the toilet, showering or bathing
A sexual act of a kind not ordinarily done in public, or
Any other like activity.
Receive all of our articles weekly