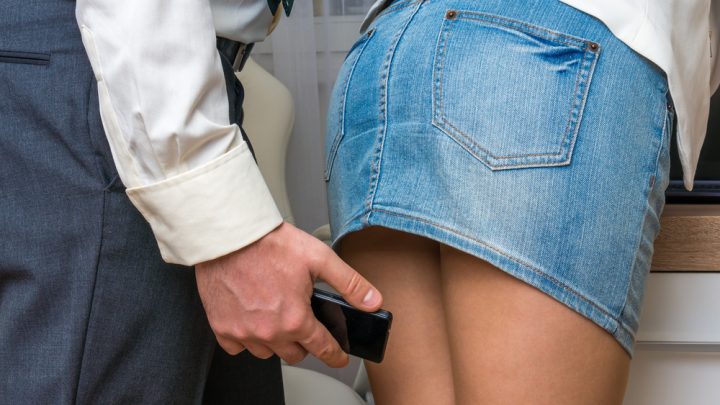 The Australian Capital Territory has implemented specific laws to make upskirting and downblousing a criminal offence.
The practice of upskirting and downblousing involves taking close-up photographs or film of a person's private parts without their knowledge. Victims are usually female and the practice often occurs in public places like shopping centres and on escalators. The images are frequently shared or sold online.
The ACT laws were implemented due to a perceived need for better protection of personal privacy. With virtually every smartphone having a camera, it is now relatively easy to film or photograph someone else without their knowledge, and filming a person in a public place is not an offence by itself, except under certain circumstances.
The new laws are being welcomed by ACT residents generally, but our capital is not the first place to create specific laws criminalising upskirting.
In 2007, similar laws were introduced in Victoria to outlaw upskirting and the distribution of images obtained. Although there were previously laws in place which allowed those found taking intimate photos of women to be charged, it was believed that they were not sufficient at the time.
What does the law in NSW say?
There are no specific laws governing upskirting and downblousing in NSW.
Section 91L of the Crimes Act 1900 makes it an offence to film another person's private parts for the purpose of obtaining or enabling another person to obtain sexual arousal or sexual gratification in circumstances where a reasonable person would expect that their private parts could not be filmed.
It is a 'summary offence', which means that it stays in the Local Court rather than going up to the District Court, and maximum penalty is two years' imprisonment.
For someone to be found guilty, the prosecution must prove that the person being filmed did not consent to that filming, and that the person doing the filming knew they did not consent. This can be difficult if the filmed person is not identifiable or cannot otherwise be located. The requirement to prove 'sexual gratification' can also present problems for the prosecution in certain circumstances.
However, it is important to note that the person's private parts don't have to be uncovered – filming or photographing their underwear is still potentially a crime.
If there are 'aggravated circumstances', the maximum penalty for the offence increases to five years imprisonment and the case can be taken up to the District Court.
Aggravated circumstances include where the person being filmed is a child under 16 years of age, or if the offender adapted or constructed the fabric of any building to facilitate the commission of the offence.
A person who is convicted of filming a minor will also be placed on the sex offenders register.
Is upskirting a problem in NSW?
At the end of last year, a man was arrested in Smithfield in NSW after it was alleged that he was filming up a 17-year-old girl's skirt as she was walking along the road. The man was been charged with indecent assault, common assault, and filming a person's private parts without consent.
But it's not only individuals with smartphones who can be charged with filming people without consent.
In Sydney, a group of security guards was recently discovered filming women at the Westfield shopping centre in the CBD and sharing the images among themselves.
The men, whose activities came to light after an investigation by TV program A Current Affair, were reported to have secretly filmed women and stored over 1,000 images of female shoppers, categorised by body type, clothing and race.
It was also reported that security guards followed women as they moved through the shopping centre, filming them covertly.
The security guards have been stood down while further investigations take place, and their employer is said to have been in touch with the office of the Privacy Commissioner.
Although not as invasive as taking intimate photographs of women, the activities would still amount to a breach of privacy and potentially harassment.
The ACT may be the latest to introduce laws against upskirting and downblousing, but even in states where there aren't specific laws, people who film or photograph women without their consent may still in certain circumstances be prosecuted using existing legislation, including 'filming private parts' under section 91L or even 'committing an act of indecency' under section 61N.
Receive all of our articles weekly