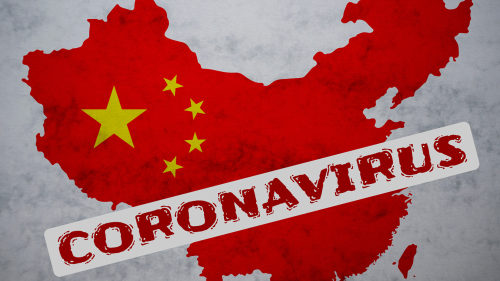 There's no denying the seriousness of the outbreak of the novel coronavirus, which recently originated in the city of Wuhan in China. As of 6 February, there had been an estimated 24,557 confirmed cases worldwide, while it had taken the lives of over 700 people.
However, with headlines such as "Chinese Virus Pandamonium" and "Back-to-School Plea China Kids Stay Home", there's definitely been some overt racism in the Australian media coverage. And the response from the Morrison government has been much the same.
The prime minister announced on 29 January that any of the 600-odd Australian citizens and residents still in Wuhan would be sent to the relatively recently reopened Christmas Island on return for a quarantine period of two weeks. And they'd be charged $1,000 for it.
The government soon dropped the fee for the pleasure of being sent to the immigration facility notorious for its harshness. And then on 1 February, it imposed a travel ban for anyone coming to Australia from mainland China, besides local citizens and permanent residents.
The racist ban
"I'm not saying it shouldn't be treated importantly. It should be," said National Tertiary Education Union NSW secretary Michael Thomson. "But, they're just hyping it up. I don't believe if people were Caucasian, they would be treating it the same way."
Mr Thomson was one of the speakers who condemned the racist approach being taken by government at the  Lift the Travel Ban from China rally held out the front of the Department of Immigration office in Sydney's Haymarket on Friday.
Rally organisers pointed out that the Morrison's government's decision to deny entry to those travelling from China is actually "counter to the advice of the World Health Organisation", which advised "not to close down borders in response".
Seventy Chinese university students were detained by ABF officers at east coast airports on Sunday. Their visas were suspended, and they were turned around. The students – who were reportedly treated disrespectfully – weren't aware of the ban, as it hadn't been in place when they boarded.
Chinese detention
The Morrison government's use of the Christmas Island detention centre has emotive links in the public mind to the way that Australia deals with asylum seekers coming from other countries. So, in sending Australian citizens there for having been in China seems to tar them with the same brush.
"They could send them somewhere that's not a concentration camp. Christmas Island is foul," Mr Thomson told Sydney Criminal Lawyers. "The government is playing into the racism associated with this, as well as the alarmist nature of the whole thing."
And in doing so, it seems the Liberal Nationals government has taken an opportune moment to stir up sentiments around its "tough on borders-offshore detention" stance, so as to deflect from the heavy criticism it's been receiving over its bushfire crisis response and lack of climate action.
Much greater tolls
It's not just the PM spinning this angle either. Much of the west has been focused on comparing the coronavirus with the 2002 SARS outbreak, which is somewhat understandable as that virus – which took the lives of 774 people in 17 countries – also originated in China.
However, little attention has been given to the 2009 H1N1 swine flu pandemic, which originated in Mexico, but soon spread rapidly throughout the US. It killed an estimated 284,500 people globally. There were over 60 million cases worldwide in its first year. And it spread to 214 countries.
While, right now, as much of global media is reporting on the coronavirus, there hasn't been much reflection on the recent influenza toll in the US. Commonly known as the flu, this virus has infected over 19 million Americans during their winter and it's led to the deaths of 10,000 people.
"Yes, there is a serious virus. And yes, there's been a number of deaths, but there's been a limited number of people compared to SARS and other diseases," Mr Thomson concluded.
"Obviously, I'm not a doctor. And I don't have that expertise. But, surely, there are places other than Christmas Island."
Receive all of our articles weekly
Author
Paul Gregoire
Paul Gregoire is a Sydney-based journalist and writer. He has a focus on social justice issues and encroachments upon civil liberties. Prior to Sydney Criminal Lawyers®, he wrote for VICE and was the news editor at Sydney's City Hub.