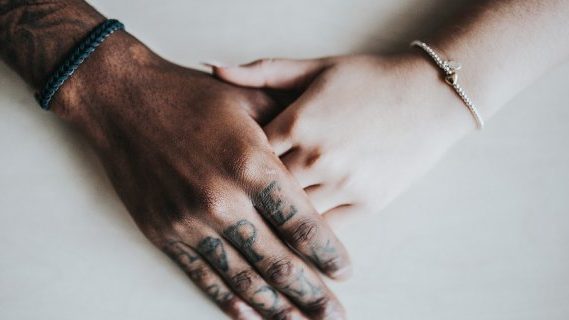 There are many reasons why you might have to attend court at some point in your life. You might be accused of a crime, be the victim of a crime, or be called as a witness in a criminal matter.
If it is your turn to play a part in the judicial system as a witness or victim, the process can seem terribly daunting, uninviting and isolating. Because of this, the judicial system endorses the use of support people, who are there to help witnesses or victims as they give evidence in court.
Who can be a support person?
A support person can be any adult, including a parent, family friend, counsellor or carer. There are also a number of services which offer support people with experience and training. These services can be accessed in the community, and through the judicial system.
It is important to note that a support person can't be someone who is going to give evidence in the case. A defendant also has the right to object to a witness or victim's choice of support person, and if this happens, the judge or magistrate will consider the arguments and decide if the choice is appropriate.
Court support services
If you don't already know someone who can act as a support person, there are many types of support services provided through NSW courts, the Office of the Director of Public Prosecutions (ODPP) and other community organisations. Examples include:
A WAS Officer: This is a support service provided through the ODPP. Because of limited funding and therefore limited resources, a WAS Officer is not provided in every case to every witness or victim. It is largely reserved for those people that really need it. For instance, a WAS Officer is likely to be provided to a witness who fears for their safety because of the evidence they are to give, or for a victim of a serious sexual assault.
 Aboriginal court support officer: This is a court support service. It is available to Aboriginal or Torres Strait Islander victims of family violence. This service guides Aboriginal victims through the justice system, before, during and after their court appearance.
 Victims & Witnesses of Crime Court Support: This is an independent agency endorsed by the courts. The agency offers volunteers as support people for victims and witnesses giving evidence in court.
What does a support person do?
If you choose to use a support person from one of the court services, they typically offer assistance and support before you give evidence, during the trial and after it. While someone close to you such as a family member or friend can offer you emotional support, an experienced support person can be particularly helpful as they understand the legal system and can answer questions and explain the process.
Before the trial
You generally meet the support person before the trial. They will help by:
Explaining the role of the players in the judicial system, including the judge
or magistrate, prosecutor, defence lawyer and jury.
 Discussing the structure of the trial, and the legal language that may be used. That is, how each witness is examined-in-chief, then cross-examined, then re-examined, and the language that is used in each process.
 Explaining your role as witness.
 Giving you a tour of the court building and courtroom, if possible. Getting you familiar with the courtroom layout, including the witness box, where you will enter, and where the accused sits, can help prepare you for your appearance, and lessen any nerves. Tactics may be discussed to minimise the potential trauma of facing the accused.
 Answering any questions you may have and liaising with prosecutors on your behalf.
At this meeting, the support person will likely also discuss the court times and arrange where to meet on the day of your appearance to give evidence.
During the trial
On the day you are due to give evidence, a support person will meet with you in a witness room beforehand to answer any questions or simply to be some company. Essentially the role of the support person is to see that you feel assisted and supported. As the evidence is being given, your support person is allowed to remain in the courtroom, even if it is a closed court.
After the trial
After giving evidence and after the trial, experienced support people will usually meet with you to discuss the outcome of the trial, and the possible reasons for it. The next steps, such as sentencing or appeals, are also discussed.
Importantly, support people are not lawyers. They tend to be social workers or volunteer counsellors. They are there to provide you with information and assistance. They are also there to counsel you and provide you with the emotional support you may need. Should you need additional or ongoing support services, these support people can also refer you to other relevant counselling services.
Receive all of our articles weekly