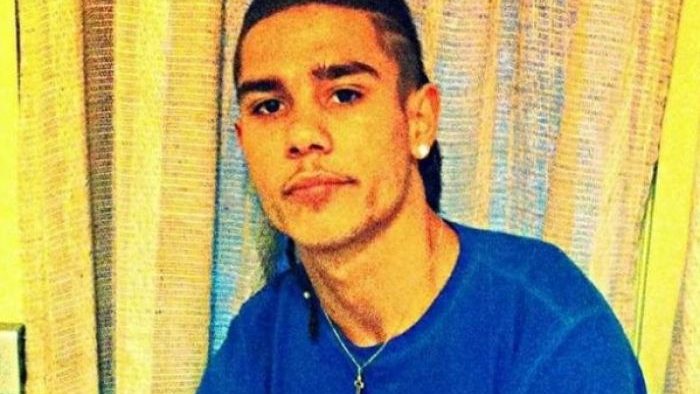 Tane Chatfield was found unconscious in his cell at Tamworth Correctional Centre just after 9am on September 20. Two days later, he died in hospital. The Corrective Services investigation unit announced that the death of the 22-year-old father-of-one was "not being treated as suspicious."
But many in the community are treating Mr Chatfield's death as very suspicious.
The parents of the young man have said from the beginning it was murder. His mother has stated the only thing that NSW Corrective Services told her was that her son was found hanging in his cell. But his family assert he was anything but suicidal.
The Gamilaraay, Gumbaynggirr and Wakka Wakka man had been detained in prison on remand for almost two years for an alleged armed robbery. His trial had finally come up and he was feeling confident about being found not guilty.
On the night prior to being found unresponsive in his cell, Mr Chatfield suffered a seizure and was taken to hospital. He was returned to his cell the next morning at 8am, an hour before a cleaner found him in a state of unconsciousness.
Suspicious circumstances
"Something very wrong has happened here," Ken Canning, chair of the Indigenous Social Justice Association, said. He added that he was greatly disturbed that it was announced there were "no suspicious circumstances" only hours after the young man died.
The Murri activist outlined that Mr Chatfield's family believe he was murdered, as "inmates who were close to the family, and others in the vicinity at the time, heard him being bashed." And these accounts were "relayed to the family."
NITV News announced on Thursday that it had sighted a number of photos taken by Mr Chatfield's family while he was in hospital that reveal extensive injuries. NSW Greens MLC David Shoebridge, who also sighted the photos, stated the injuries were "inconsistent with death by hanging."
Mr Chatfield's lawyer Peter Kemp revealed new details surrounding the young man's death. He said that Chatfield's regular cellmate was told by Corrective Services that he had to move cells the night before the man was found unconscious.
The inmate said Mr Chatfield had been kept back alone in his cell that morning, whilst the other inmates were allowed into the prison yard. And he also heard Mr Chatfield screaming shortly before he was found.
No clear answers
According to Mr Canning, conflicting accounts surrounding Aboriginal deaths in custody is a common scenario. "The first version I heard was he found hanging in his cell and rushed to hospital," Canning recalled. "Then I heard he was found unconscious in his cell."
"This mirrors the Whitaker case," he added. In July this year, Eric James Whittaker, a father-of-five, was taken to Westmead hospital after suffering a brain haemorrhage in Parklea prison, where he was detained after being refused bail on a number of minor charges.
The 35-year-old Gamilaraay man died several days later, after his life support system was switched off. At the time, Mr Whittaker was shackled to his hospital bed.
Corrective services told his family that he'd taken a fall in the prison yard, whilst NSW police claimed he fell in an office.
The NSW death toll
The death of Tane Chatfield marks the fourth Indigenous death in custody in NSW over the last 23 months. On December 29 2015, David Dungay died whilst being restrained by officers at Sydney's Long Bay prison.
Mr Dungay, a diabetic, was initially pinned to the ground twice by Corrective Services officers after he refused to stop eating a packet of biscuits. As officers attempted to move Dungay, he told them he couldn't breathe. The officers responded that if he could talk, then he was breathing.
After being escorted into a cell, he was held face down on a mattress. The 26-year-old Dunghutti man was then injected with midazolam: a strong sedative. Soon afterwards he stopped breathing.
Mr Dungay and Mr Whittaker were cousins.
Failed protocol
At around 1am on July 19 last year, Rebecca Maher was placed in a holding cell at Maitland police station. The 36-year-old Wiradjuri woman was taken into custody after police responded to reports of motorists seeing her on the side of the road in an agitated state.
At 6am, officers reported finding her dead in her cell. NSW police were criticised for not following the correct procedural requirement of contacting the Aboriginal Legal Service (ALS) as soon as an Indigenous person is detained.
This legal protocol is referred to as the Custody Notification Service (CNS). Once the ALS is called, a trained lawyer speaks with the person who's been detained over the phone. They inform them of their legal rights and respond to any concerns about their state of mind.
The royal commission
The CNS was one of the 339 recommendations made in the 1991 Royal Commission into Aboriginal deaths in custody. Most of the other recommendations have been ignored. The ninety second recommendation states that, "imprisonment should be utilised only as a sanction of last resort."
Since the time the commission tabled its findings, the proportion of the Australian prisoner population made up of Aboriginal and Torres Strait Islanders has doubled from 14 percent to 28 percent.
Both, these figures mark a glaring overrepresentation, when you consider Indigenous people make up less than 3 percent of the overall population in this country.
And as Mr Canning pointed out, the NSW government is currently investing $3.8 billion to build more prisons, which will account for an extra 7,000 inmate beds. "You don't have to be a genius to see who's going to fill those places," Canning told Sydney Criminal Lawyers®.
Investigating their own
As far as Mr Canning is concerned, two things need to occur in regard to investigating a death in custody.
Firstly, all prison officers involved should be immediately stood down. And an independent oversight body, approved by the Aboriginal community, should be sent in to investigate the incident.
The Corrective Services investigation unit inquiring into the death of Mr Chatfield is part of NSW police.
"We've got some good quality people who could be in there asking the relevant questions," Canning continued. He pointed to leading Indigenous rights lawyer professor Larissa Behrendt and NSW Greens MLC David Shoebridge as possible candidates for an investigative body.
"What incenses me is that if there is an injustice, we never find out," Mr Canning concluded. "Can you imagine being in the family's shoes and you're given two or three different versions of what happened with the death of your child?"
Receive all of our articles weekly