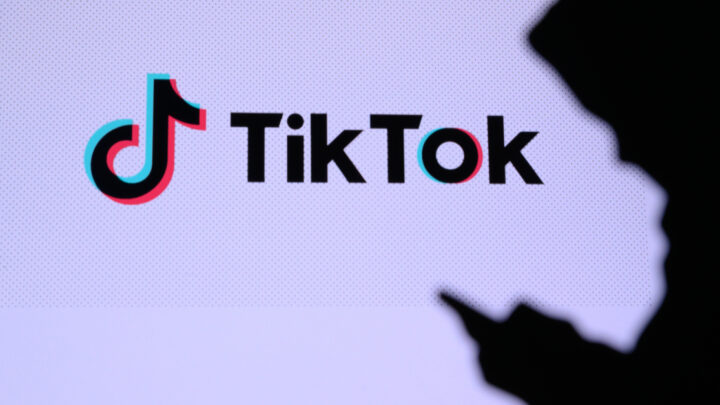 Schools have been the victims of the latest TikTok craze. Teachers could be next.
Several schools have warned students that if they're caught participating in the Tik Tok craze which involves vandalizing school property, they will be charged by police.
These Queensland schools are taking drastic action after photos posted to social media showed a toilet had been ripped from the wall.
Staff and teachers are bracing themselves for the next Tik Tok challenge on the list, which is to 'smack a staff member', sparking concerns students will follow directions to film themselves hitting a teacher and upload the video.
Schools have warned that any such activity could amount to assault which is a criminal offence.
The power of social media
It's the latest in a string of incidents that have shown just how impressionable young people are when it comes to social media.
Many believe that parents have an obligation to monitor what their kids are doing online, but this responsibility can seem impossible with so many social media platforms to monitor, and the fact that these platforms themselves don't take responsibility for content.
Currently, Facebook and Instagram are the subject of a US congress inquiry, which could bode well for much-needed reform.
Just last week, whistleblower Frances Haugen testified that the social network knows it hurts kids and fuels social division.
The former staff member also accused the social media giant of being dishonest in its public fight against hate and misinformation and said that it knows exactly how to make its products safer but refuses to make changes, favoring profits over community safety.
Big tech — all care and no responsibility
"The choices being made inside of Facebook are disastrous for our children, our public safety, our privacy and for our democracy," she said.
And changes to Facebook's News Feed feature – a central plank of users' interaction with the service – had made the platform more polarising and divisive."
At the US Congress hearing Ms Haugen testified that Facebook had all but ignored its own research which showed that for a significant number of teens, their devotion to Instagram led to mental health and body-image problems, and in some cases, eating disorders and suicidal thoughts. Haugen also told lawmakers that Facebook intentionally targets teens, including children under the age of 13.
These are not the only problems — there's a rise in peer pressure, and the 'speeding' of relationships leading to sexting and sectortion too for teens too young to cope.
Social media and teen suicide
One internal study cited 13.5 per cent of teen girls saying Instagram makes thoughts of suicide worse and 17 per cent of teen girls saying it makes eating disorders worse.
In addition to this, a new report from Plan International which surveyed 26,000 girls and young women from 26 countries including Australia, found serious "real-life consequences" of misinformation and disinformation young people are receiving online.
Misinformation and disinformation
Mistruths spread online had left one in four of those surveyed questioning whether or not to get the vaccine. The report found misinformation also circulated not just about the pandemic and the coronavirus, but around sexual and reproductive health, body image, climate change and politics too.
Facebook, along with Google, Apple and Amazon have been able to operate with very little regulation in the US  – and in many cases elsewhere — which has only added to their popularity and global strength. But it looks like that could be changing. The US congress has vowed to intervene.
The question that comes next is: How?
Mark Zukerberg owns the majority of shares in Facebook, and while he is ultimately responsible for the overall running of the company, he wields a lot of power and operates with little oversight.
Ms Haugen testified that while Facebook did once have an internal 'civic integrity' unit, it was disbanded late last year.
Government considering tough legislation
It's not the first time the Facebook and Instagram and other social media platforms have been accused of using algorithms to sway opinion, to censor content or to direct users' attention.
But as times goes by, and the global reach of these platforms grows, governments have become increasingly aware of the issues, although they so far seem incapable of implementing reform that balances freedoms with responsibility.
The issue came to a head after the Capitol Hill riots, and the banning of Donald Trump from Facebook, Twitter and a swag of other social media sites, all of which has been well-documented. Suddenly the incredible reach and power of social media companies was revealed for all to see.
Currently in the United States, legislation is being considered that targets these large companies' economic dominance and alleged anti-competitive practices. Others focus on approaches to content moderation or data privacy.
These could introduce tough new requirements for tech platforms, or expose them to greater legal liability in ways that may reshape the industry.
And if that's the case, other countries such as Australia may be able to use these measures as a guide to implement changes here.
Receive all of our articles weekly