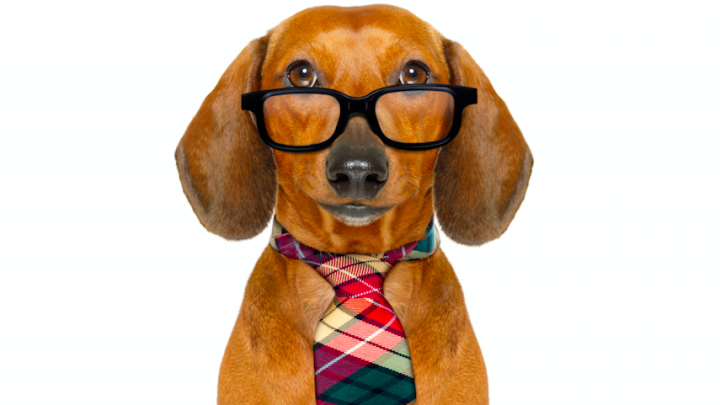 In a profession as serious as law, it's sometimes easy to forget to have a sense of humour.
So we've collated ten lawyer jokes to kick off the working year.
Disclaimer: The content in this article does not constitute legal advice.
Joke 1:
A lawyer dies and goes to Heaven. "There must be some mistake," the lawyer argues. "I'm too young to die. I'm only 55." "Fifty-five?" says Saint Peter. "No, according to our calculations, you're 82." "How'd you get that?" the lawyer asks.
St. Peter replies: "We added up your time sheets."
Joke 2:
What's the difference between a good lawyer and a bad lawyer?
A bad lawyer can let a case drag out for several years. A good lawyer can make it last even longer.
Joke 3:
Santa Claus, the tooth fairy, an honest lawyer and an old drunk are walking down the street together, when they simultaneously spot a hundred dollar bill. Who gets it? The old drunk, of course, the other three are fantasy creatures.
Joke 4:
A criminal lawyer tells the defendant, "I have some good news and some bad news."
"What's the bad news?" asks the defendant.
"The bad news is, your blood is all over the crime scene, and the DNA tests prove you did it."
"What's the good news?"
"Your cholesterol is 130."
Joke 5:
A man phones a lawyer and asks, "How much would you charge for just answering three simple questions?".
The lawyer replies, "A thousand dollars".
"A thousand dollars!" exclaims the man. "That's very expensive, isn't it?"
"It certainly is," says the lawyer. "Now, what's your third question?"
Joke 6:
As the lawyer awoke from surgery, he asked, "Why are all the blinds drawn?" The nurse answered, "There's a fire across the street, and we didn't want you to think you had died."
Joke 7:
Q: What's the difference between a lawyer and a herd of buffalo?
A: The lawyer charges more.
Joke 8:
Lawyer: "Now that you have been acquitted, will you tell me truly? Did you steal the car?"
Client: "After hearing your amazing argument in court this morning, I'm beginning to think I didn't."
Joke 9:
Q: How many lawyer jokes are there?
A: Only three. The rest are true stories.
10 Real Court Transcripts:
From courtroom transcripts:
Q: What is your date of birth?
A: July fifteenth.
Q: What year?
A: Every year.
———————————————
Q: What was the first thing your husband said to you when he woke that morning?
A: He said, "Where am I, Cathy?"
Q: And why did that upset you?
A: My name is Susan.
———————————————
Q: How far apart were the vehicles at the time of the collision?
———————————————
Q: Doctor, before you performed the autopsy, did you check for a pulse?
A: No.
Q: Did you check for blood pressure?
A: No.
Q: Did you check for breathing?
A: No.
Q: So, then it is possible that the patient was alive when you began the autopsy?
A: No.
Q: How can you be so sure, Doctor?
A: Because his brain was sitting on my desk in a jar.
Q: But could the patient have still been alive nevertheless?
A: It is possible that he could have been alive and practicing law somewhere.
Receive all of our articles weekly