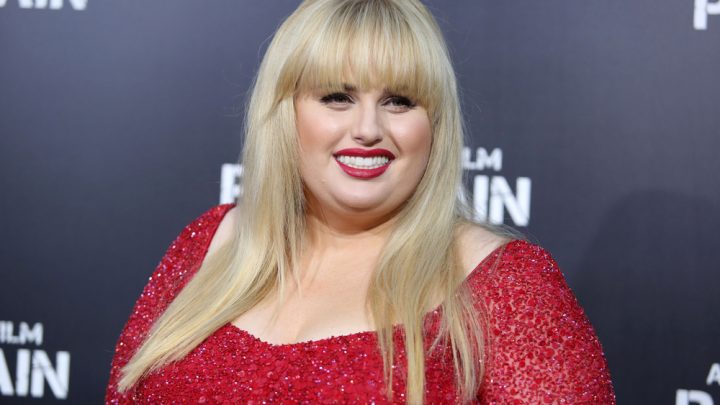 Their famously funny faces light up our television screens, but you may not know that some of Australia's most successful comedians are hiding a dirty little secret – law degrees.
People usually hold strong views about members of the legal profession that are rarely flattering. Lawyers regularly come out on top of "Most Hated Professions" lists and are often described as boring, dry and argumentative. The Pew Research Center surveyed over 4,000 Americans and found over a third thought lawyers contribute little or nothing to society—ouch!
And yet, some of our best comedians, who make a living from public approval, know the law as well as they know how to make people laugh.
Here are five famous Aussie comedians who studied law:
1. Rebel Wilson
Named by Variety as one of the 'Top Ten Comics to Watch for 2011', Australian actress, writer, and comedian, Rebel Wilson, is a household name.
She graduated from the Australian Theatre for Young People and worked on Australian comedy television shows like Thank God You're Here and Pizza, and performed at the Sydney and Melbourne comedy festivals before moving to the United States.
Rebel gained international fame for her role in the huge hit comedy Bridesmaids. She has enjoyed ongoing success playing the wildly funny Fat Amy in the Pitch Perfect movies, and doing voice work for Ice Age: Continental Drift, as well as making appearances on various comedy shows. She will also appear in How to Be Single, due out in cinemas next month.
With all the attention she's received for her trademark bubbly and blunt jokes, it's hard to imagine her slogging her way through the law degree she completed in 2009.
2. Shaun Micallef
After ten years practising as an insurance lawyer in Adelaide, Shaun decided to follow his heart to Melbourne, pursuing a career where he could make people laugh. He says that his wife, who is a lawyer, was so tired of him talking about becoming a comedian that she marked a date on the calendar and told him if he hadn't done anything about it by then, he was never to speak of it again.
Luckily for Shaun's family and his adoring Australian audience, he nailed the leap from law to laughter. After appearing in the sketch comedy, Full Frontal, Shaun has starred in and produced a range of hilarious television shows like Talkin' Bout Your Generation, Mad As Hell, and Micallef Tonight. He's also written several very clever, very funny books, including The President's Desk.
3. Craig Reucassel
Before becoming a Chaser star, South African born Craig Reucassel and his Chaser colleagues, Julian Morrow, Dominic Knight and Chas Licciardello, graduated with law degrees from the University of Sydney.
As well as being a founding member of The Chaser satire team, working in print, radio and television, Craig has appeared on Good News Week, Q&A, The Panel, Top Gear Australia, and Balls of Steel Australia.
Funnily enough, Craig's Chaser shows and The Checkout have been the subject of a lot of legal action—an opportunity to keep his knowledge of media law fresh.
4. Anh Do
In his book, The Happiest Refugee, Anh Do (above) describes how he and his family fled to Australia from Vietnam as refugees in 1980, surviving five days in a small, leaky fishing boat.
Anh studied business and law at the University of Technology, Sydney, and a Diploma of Visual Art at Meadowbank TAFE. He was offered jobs in law firms, but chose stand-up comedy because of the long hours lawyers work.
A man of many talents, Anh has recently taken time out from his successful comedy career to pursue his love of painting. In 2014, he was a finalist for the Archibald Prize.
5. Jane Turner
Perhaps better known as Kath Day-Knight, Jane Turner starred in the beloved Australian comedy series, Kath & Kim, which she created, wrote, and produced with friend, Gina Riley. She has also let her comedic talents shine in The D-Generation, Fast Forward, Full Frontal, Big Girl's Blouse, and Something Stupid.
Jane studied law at Monash University before her face became as recognisably Australian as Vegemite or Victa lawnmowers.
So there you have it – five famously funny comedians who turned their backs on the perceived drudgery of a career in law.
Receive all of our articles weekly