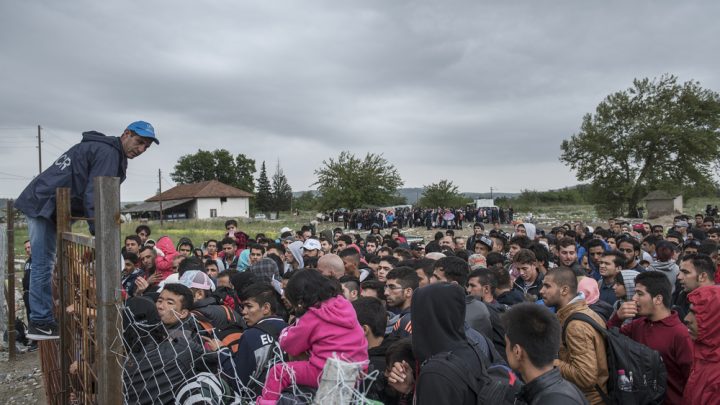 The Federal Government has found its treatment of asylum seekers under increasing scrutiny from human rights groups following reports that detainees at the Nauru and Manus Island facilities were sexually and physically abused.
Since those allegations, the government passed the controversial Border Force Act which prohibits detention centre workers from speaking out against human rights abuses, exposing them to criminal prosecution and potential prison sentences for speaking out.
Despite the new laws, allegations have kept coming from workers willing to risk their liberty to protect the rights of others. One of those allegations comes from a security worker formerly employed at the Nauru Detention Centre, who has reported that asylum seekers were subjected to a range of torture techniques, including 'waterboarding.'
What is Waterboarding?
Waterboarding involves pouring water over a cloth that covers a person's face while the person is physically restrained.
The experience closely resembles the feeling of drowning; causing the subject to suffocate and gag. Other physical side-effects include loss of consciousness due oxygen deprivation, which can cause death in extreme cases.
There have been numerous reports of the technique being used by CIA officials at Guantanamo Bay to interrogate suspected terrorists, including Khalid Sheikh Mohammed and Abu Zubayah.
In 2007, the Bush administration signed an executive order which banned the use of torture during the interrogation of suspects, but officials disputed whether waterboarding fell under the definition of 'torture,' with Dick Cheney saying that it had been:
'used with great discrimination by people who know what they're doing and has produced a lot of valuable information and intelligence.'
Waterboarding has been condemned by human rights organisations who point out that it breaches international laws and treaties, including the United Nations Convention Against Torture, which Australia has signed and ratified.
Waterboarding at Nauru?
A Senate inquiry was established last year to investigate allegations of child abuse and sexual abuse at Nauru Detention Centre.
During the course of the inquiry, a submission was received from a former Wilson Security worker that asylum seekers had been subjected to water-boarding and other forms of torture at Nauru.
The submission also reported that asylum seekers were subjected to a practice known as 'zipping,' where they were cable-tied to beds with metal bars at the base. The beds were then 'thrown into the air, and pain and injury were caused to the asylum seeker as the beds struck the floor.'
The submission is one of several received from Wilson Security employees describing ongoing instances of physical and sexual abuse of asylum seekers, as well as allegations of spying on Greens Senator Sarah Hanson Young when she visited the facility in 2013.
Transfield and Wilson Hit Back at Claims
Transfield Services secured a $1.2 billion government contract to run the Manus Island and Nauru detention centres last year. It subcontracted security services to Wilson Security.
Wilson says that it is 'extremely concerned' by the allegations of waterboarding, conceding that 'if it were true, it would amount to criminal activity that would not be tolerated by Wilson Security.'
However, the company has denied several of the claims made by asylum seekers, suggesting that the allegations are 'unusual' given that they have 'regular access' to phone, email and social media facilities, as well as a complaints process.
Wilson has rejected the allegation of waterboarding on the basis that it is 'unparticularised and general,' and that 'the absence of details makes it very difficult to provide any further response.'
The company says that it is 'unable to conceive why such activity would ever take place,' as Nauru 'is not involved in anti-terrorism activities. It has no information gathering function. There is simply no motive for this sort of activity.'
Immigration Minister Peter Dutton also disputes the reports, saying that the submission in question made 'numerous, unsubstantiated allegations.'
Receive all of our articles weekly