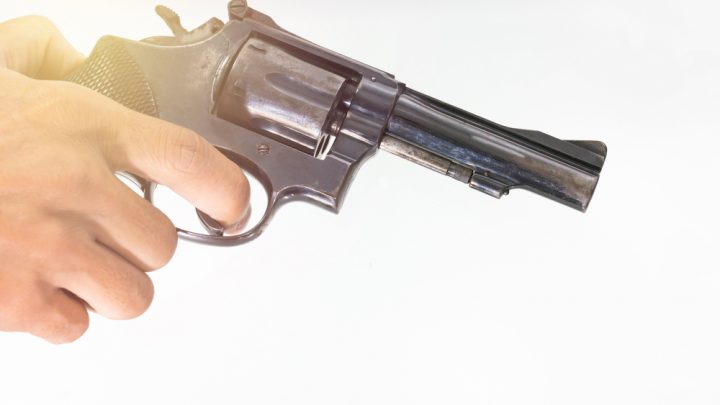 Did you enjoy part 1 of our special series about unsolved Australian murder mysteries?
If so, be prepared for three more enthralling cases that have left authorities scratching their heads.
4. Sarah MacDiarmid
23-year-old Scottish-Australian woman Sarah MacDiarmid mysteriously disappeared from Melbourne's Kananook station on 11 July 1990. While her body has never been found, investigators believe that she was murdered.
Ms MacDiarmid's car was discovered abandoned in the station's car park, with bloodstains located on the upholstery inside. There were drag marks leading into the bushes near the car, and several witnesses informed police that they heard a woman screaming for her keys back.
In 2004, a television program entitled 'Sensing Murder' attempted to solve the mystery by using psychics, who said that her body had been dumped at an old rubbish tip on the Mornington Peninsula – but this theory was never proved.
More than 30 years after MacDiarmid's disappearance, police identified serial killer Paul Denyer as a person of interest – but he was never charged.
A $1 million reward remains up for grabs for anyone who can provide information leading to a conviction.
4. The Beaumont Children
The disappearance of Jane, Arnna and Grant Beaumont – aged 9, 7 and 4 respectively – is widely regarded as one of the most tragic cases in the annals of Australian crime.
The siblings vanished after taking a day trip by themselves to nearby Glenelg Beach on Australia Day in 1966.
Several witnesses reported seeing them playing on the beach with a tall, blonde man shortly before their disappearance. Some of the witnesses told police that the children left the beach with the same man. However, a postman who knew the children well said that he had seen them walking towards their home alone at around 3pm. According to postman, the children appeared in good spirits, stopping to say hello to him.
Police identified a number of potential suspects, including a man named Bevan Spencer von Einem, who matched the description of the man given by witnesses. Von Einem was believed to be interested in young children and frequented the Glenelg area. However, no-one has ever been charged for the murders, and police remain clueless as to who could have committed such a heinous crime.
In this day and age, it might seem strange for the parents of the Beaumont children to let their kids travel to the beach alone – but this was commonplace back in 1966.
The disappearance of the children made parents more wary and cautious about sending their kids out alone.
5. The Wanda Beach Murders
Neighbours and best friends Marianne Schmidt and Christine Sharrock set off on a day trip to Wanda Beach on 11 January 1965, along with some of Marianne's siblings.
After bad weather hampered the group's plans, the 15-year-old girls told the younger kids to wait in a sheltered spot while they went back to Cronulla to get their belongings. Instead, the girls made their way in the opposite direction, towards Wanda Beach. The remaining children waited hours for the girls to return, before eventually going home without them.
The next day, the girls' bodies were found with multiple stab wounds on the sand dunes at Wanda Beach. They had been brutally sexually assaulted. A post-mortem examination revealed that Christine had consumed alcohol some time before her death.
Police believe that the killings may have been linked to other murders around the same time, but they have not released details as to the reasons why they suspect a connection.
Police investigated three suspects over the murders. The first, Alan Bassett, had been sent to prison for murdering another young woman in 1966. He later sent a morbid painting to a detective investigating the Wanda Beach murders, depicting the beach, blood trails and a knife. However, Bassett was never charged with the murders.
Another man named Christopher Wilder was also investigated for the killings. Wilder had been involved in a gang-rape several years earlier, and went on to commit murders during the 1980s. Again, he was never charged with the Wanda Beach murders.
The prime suspect in the case was Derek Percy, who was in the area at the time of the killings. Percy was later found guilty of murdering a child on a Victorian beach and sentenced to life imprisonment. Police hoped that he would eventually confess to the murders, but he died of cancer in 2013 without any such admission.
Despite the fact that it is one of Australia's most notorious cold cases, there are hopes that improvements in DNA technology could one day reveal the person responsible for the horrific Wanda Beach murders.
Receive all of our articles weekly