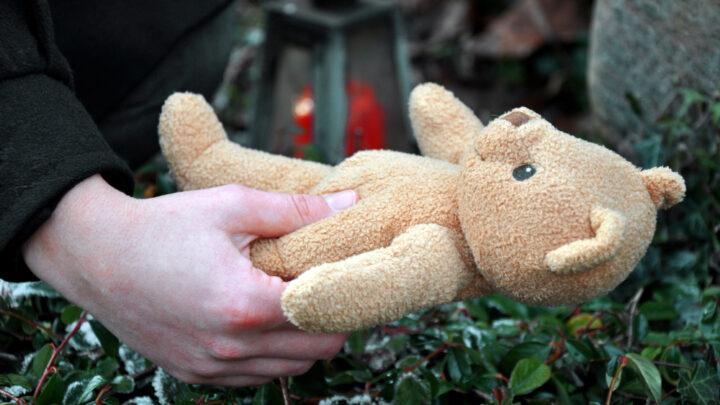 There's a silent war brewing between the residents of Northern New South Wales and the Queensland Government, with confusing Covid-19 border closures that resulted in the death of a twin in need of medical treatment.
Queensland's Chief Health Officer, Dr Jeannette Young, granted a border exemption to a Ballina woman pregnant with twins who required emergency surgery last week, but it came only after the expectant mother had waited 16 hours and was then flown to Sydney.
As a result, one of her babies died.
 Queensland Government has 'blood on its hands'
And Northern New South Wales residents believe the Queensland Government has blood on its hands, because when questioned about the woman and her baby, Premier Annastacia Palaszczuk quipped 'Queensland hospitals are for Queenslanders only'.
"People living in New South Wales have New South Wales hospitals. In Queensland we have Queensland hospitals for our people," she said.
Is this why so few people have actually been granted medical exemptions over the past few weeks?
Queensland Chief Health Officer Young has herself admitted that very few people have been granted medical exemptions to cross the border, and has also admitted it is taking her too long to process genuine applicants among the flood of requests received.
Although she has also said that in ruling on applications for medical exemptions to cross the border, had not refused a single patient who had prior treatment from a Queensland clinician.
But frankly, this just doesn't add up for the many residents on the immediate southern side of the Queensland border who are used to being able to cross into Queensland freely, to receive treatment. While there are hospitals in Ballina, Lismore and Byron, often people access treatments in Southern Queensland, either on the Gold Coast or Brisbane, particularly when specialist medical care is required.
Mother separated from newborn
In another case, a young mother from Northern New South Wales was separated from her newborn after he had difficulty breathing and was airlifted to Royal Brisbane and Women's Hospital for lifesaving treatment.
His parents were unable to be with him, because they were told they would need to spend 14 days in quarantine first, and yet weren't certain how long their baby would be in hospital. His Mother even agreed to have a coronavirus test, but still wouldn't be able to be with her baby even if the result came back negative.
Patients driving themselves to Sydney
New South Wales Health Minister Brad Hazzard has publicly said that there are patients in Northern New South Wales in need of renal transplants who were being denied access to the hospitals in Brisbane and that those patients are being forced to drive themselves to Sydney instead.
When the Premier Annastacia Palaszczuk shut borders for the second time in August, she made the rules even more confusing  than they had been previously, and much more severe.
As a result there are reports of separated parents who can't see their children, families separated by work commitments, and people being denied medical treatment.
The very real impact of border closures
All of these cases highlight the very real impact of border closures on ordinary Australians. While segmenting off parts of Australia might be one weapon in the arsenal to fight coronavirus, it's effect is devastating. Ordinary people are suffering in unprecedented circumstances.
Chief Health Officer Young has since said that the Ballina Mother who lost her twins would have been allowed to cross the border, implying that emergency vehicles, such as helicopters or ambulances would not be stopped. But that is of little comfort to the family now.
Of course, many questions remain as to why the circumstances unfolded as they did. For the grieving parents, their situation is only exacerbated by the fact that they also have family separated by borders at this time and can't turn to their support.
So far the Queensland Premier has remained staunch in her stance on border closures with no confirmed date for reopening.
Receive all of our articles weekly