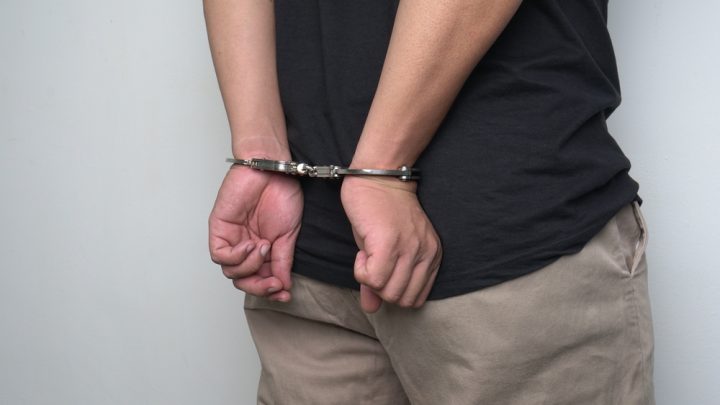 Our Video and Blog post below talk about what happens after you're arrested.
Being arrested can be a stressful experience, particularly if it is the first time you have been involved in the criminal justice system.
Knowing what to expect can make the process less overwhelming, and help you understand what is likely to happen at different stages.
There are a number of different police stations in and around the Sydney area, and where you end up largely depends on where you are located at the time you are arrested, and whether it is during the week, or on the weekend.
Here is a brief overview of the arrest process, although the procedure may vary slightly, depending on the exact nature and seriousness of the criminal charge.
Arrest
Police have certain regulations that they need to abide by when they make an arrest.
They can't arrest you if they don't have reasonable grounds to suspect that you have committed an offence, or are about to commit an offence.
They need to tell you that they are arresting you, tell you what your rights are, and be clear about exactly what they are arresting you for.
If you believe that police have not acted according to the regulations, speak to a defence lawyer as soon as possible as this can have significant implications for your case.
Once you have been arrested, you will be taken to the police station to be charged.
Bail
Once you have been charged, the police at the station you have been taken to will decide whether or not to grant you police bail.
Police bail is when you are released from the police station on the promise that you will attend court.
If the offence is fairly minor, police bail is usually granted, and you will be released with or without conditions.
If police bail is refused, you will be kept in custody until your bail application is decided in court.
If police bail is refused, where will I be held?
According to the law, if you have been refused police bail, you must be brought before a court as soon as is practicably possible.
If you have been arrested in the city, there is a good chance you will be taken to the cells at the Sydney Police Centre in Surry Hills, and your application for bail will be heard at Central Local Court either that afternoon or the following morning.
If you have been arrested in Western Sydney, you may go to the cells at a large court complex such as Penrith Courthouse, or remain at the police station until you go to court.
If it is the weekend, you will generally be taken to Parramatta Bail Court, which is open on Saturdays and Sundays.
What happens if I am refused bail by the court?
If the court refuses to grant you bail, you will normally be taken to the Metropolitan Remand and Reception Centre (MRRC) at Silverwater, or you will be taken to another prison, such as Parklea or Long Bay.
If you have been arrested, it is important that you speak to a criminal lawyer as soon as possible.
Even if the offence is relatively minor, the right legal advice can make a significant difference to the outcome of your case, and whether or not your application for bail is approved or denied.
Receive all of our articles weekly