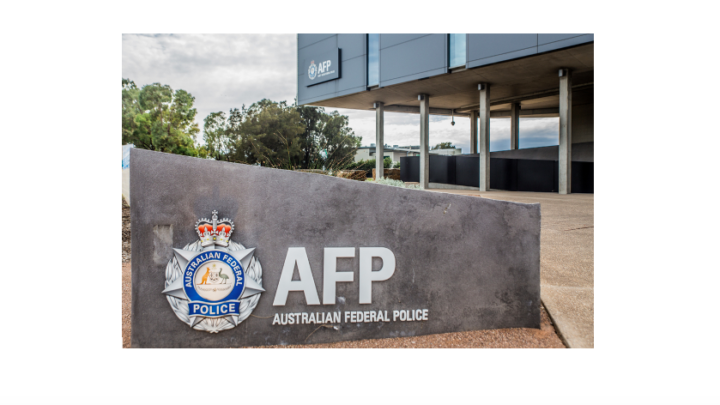 A Sydney man has been arrested and charged with three counts of contravening a control order issued by the Federal Court of Australia.
25-year old Radwan Dakkak pleaded guilty in December 2020 to two counts of associating with a terrorist organisation.
He was released on New Year's day, and placed under a control order, which prohibited him from participating in a range of activities including accessing social media or using encrypted messaging apps such as Telegram or WhatsApp.
The order also restricted him from making statements about terrorist activity, subjected him to a daily curfew and prevented him from leaving New South Wales.
Police allege he breached the order by accessing online information which supports the carrying out of executions, beheadings and torture.
The matter came before Parramatta Local Court, where Mr Dakkak was formally refused bail.
His matter has been adjourned until March.
What is a control order?
Control orders were introduced into Division 102 of the Criminal Code Act 1995 (Cth) by the Anti-Terrorism Act (No.2) 2005 (Cth).
They impose restrictions, prohibitions and obligations upon a person for one or more of the following purposes:
(a) protecting the public from a terrorist act;
(b) preventing the provision of support for or the facilitation of a terrorist act;
(c) preventing the provision of support for or the facilitation of the engagement in a hostile activity in a foreign country.
Conditions of a control order
The conditions of a control order may include: curfews, the obligation to reside at a particular address, the wearing of an electronic monitoring tag, as well as restrictions on use of telecommunications, regular reporting to police, and a range of other measures.
Obtaining a control order
To obtain a control order in relation to someone suspected of committing, or guilty of committing terrorism offences, the Australian Federal Police (AFP) need to apply to the court and must have the consent of the Minister for Home Affairs. However in circumstances that are considered 'urgent' they can apply for the order without prior permission from the Minister.
A control order does not come into effect until the person subject to it is notified of the order, they can then apply to the court to challenge the conditions of the order.
Duration
A control order cannot last longer than 12 months. It cannot apply to children under 14 years old. For people aged at least 14 but under 18, it can apply for a maximum of three months.
Contravention
Contravening a control order is an offence under section 104.27 of the Criminal Code Act 1995 which carries a maximum penalty of five years in prison.
Lack of transparency and accountability
When control orders were introduced into Australian anti-terrorism legislation, they were heavily criticised on the basis that they give law enforcement authorities enormous power to restrict the movements and activities of people, even after they had 'served their time'.
The ex-parte nature of interim hearings for control orders means that the controlled person does not attend the process, and there are specific concerns that intelligence information presented by law enforcement to support a control order may be denied to the controlled person or his or her legal representatives.
There are also concerns over the lack of reporting requirements and accountability mechanisms for the process, despite the enormous impact a control order can have over a person's life.
These concerns have been raised several times during various reviews of the legislation, but little if anything has been done to address them.
Receive all of our articles weekly